We have talked shoes before, but as we are heading into a new season, it is time to revisit this topic. The classic lace-up oxfords are not going anywhere. They are the most classic, elegant and conservative of shoe styles. They are the most appropriate when talking about formal events and conservative business environments. If you find yourself in situations and environments other than the aforementioned however, have fun!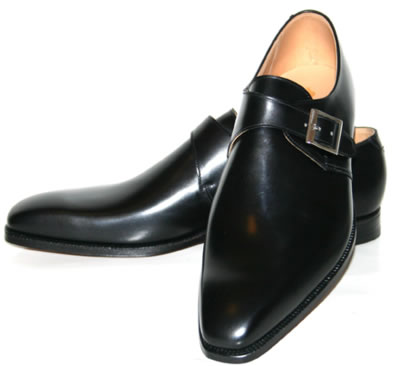 Monk straps have been around for ages. We are talking about the classic loafer, fastened by a strap and buckle. Innovative versions on the market include those with more than one buckle, distressed leather, and wing tipped, to name a few. The double monkstrap saw resurgence a couple of years ago, and is once again a hot trend for this Fall. They can be worn classically with a suit, or can be played with a bit, by pairing them with denim and other types of trousers and pants, creating more casual looks. If you opt for a pair that comes distressed, obviously maintain that look. If however, your monks were purchased in mint condition, work them in and treat them like the rest of your shoe collection, incorporating them into your regular rotation. If you really want to save them for special occasions only, keep them in mint condition by shining them on a very regular basis.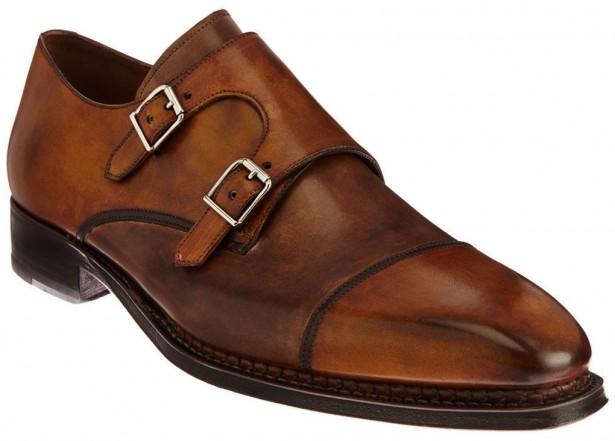 They are extremely interesting shoes, so don't be shy. Allow them to get noticed by pairing them with cuffed pants, with a slightly higher hemline than usual. Shorter hems are hot this season so don't worry about showing off some sock. You can also play around with the buckle, given you are wearing them as any other shoe, as opposed to something more formal. Play with leaving a buckle open, or even both as long as they stay on your feet.