I was 13 years old when my parents introduced me to a story of love that I'll never forget. The message of the story helped me define the attributes that I wanted in a future partner.
Johnny Lingo was the richest and shrewdest trader in the in the South Pacific Polynesian Islands. He was young, handsome, a very eligible bachelor, and now it was time for him to take a wife.
As was customary, he would have to sit with the father of the potential bride and bargain for her, offering livestock, typically two to four cows.
After marriage, the women of the village compared their value and beauty based on the number of cows that had been offered for them. A "four cow woman" was obviously more highly esteemed than a "two cow woman".
A rumour had now emerged that Johnny Lingo was expected to ask for the hand of Mahana, the ugliest girl in the village. But that didn't make sense.
"She has the face of a stone," they would say, "surely she is worth no more than one cow!"
The villagers gathered around to witness the ritual and what they thought would be Johnny Lingo's shrewdest trade yet: to bargain for a wife for next to nothing.
Her father, who had always told Mahana she was ugly and worthless, knew of Johnny Lingo's reputation as a cunning trader. Secretly willing to accept a single cow that "gave sour milk" he announced with a stern face that he expected three cows for his daughter.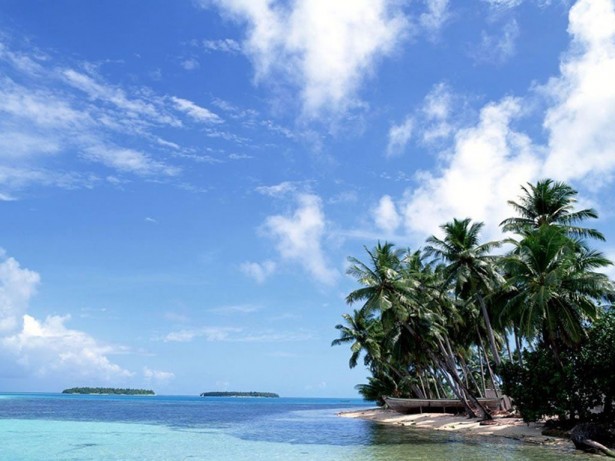 The people of the village burst into laughter, pointing and mocking Mahana, believing she wasn't worth anywhere near three cows. Then the villagers fell silent, eager to witness precisely how Johnny Lingo would talk down the price and swindle her father.
"This is a lot to pay for a bride." Johnny Lingo claimed, staring the father straight in the eye. "And it is not enough. I will pay eight cows for Mahana's hand in marriage!"
The father sat dumbfounded, wondering if he had heard correctly. The rest of the villagers stood in utter shock. Eight cows was simply unheard of.
Mr. Miller, the American owner of the village trading post explained to the villagers that obviously Johnny Lingo had a huge ego and wanted to flaunt his wealth. However, Mr. Miller kept that opinion to himself when Johnny Lingo dropped by the trading post to order a special wedding present for his new bride.
The wedding celebration continued all night even though the newlyweds stole off early to begin their long honeymoon.
A month or two passed and the couple returned to settle on a remote side of the island.
Mr. Miller, who had finally received the specially ordered gift from the States decided to deliver it in person.
Johnny Lingo enthusiastically greeted Mr. Miller at the door. Taking the wooden shipping box, Johnny Lingo disappeared into a back room to present the gift to his bride. Mahana could hardly believe her eyes when she opened the box and saw a beautiful handcrafted mirror. After hugging her husband with gratitude she entered the main room to thank Mr. Miller for his effort.
But was this really Mahana?
The woman who appeared before Mr. Miller seemed to be a completely different woman. She was radiant, confident and uncompromisingly beautiful!
After thanking Mr. Miller, Mahana left the room so that the men could continue their conversation.
"How can this be?" Mr. Miller exclaimed. "How can this be the same "stone faced" Mahana? It is truly a miracle!"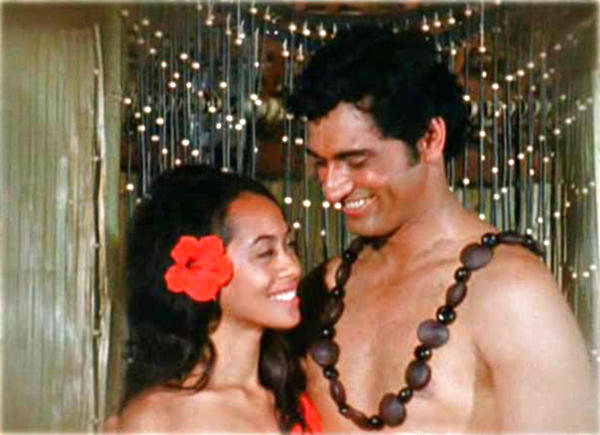 Johnny Lingo smiled at Mr. Miller as he explained that he had loved Mahana since they were children. He  always knew that she was beautiful and believed in her unconditionally but saw that it was Mahana who had to feel and believe in her own beauty. By offering the unprecedented number of eight cows for her hand, he had communicated clearly his adoration and her true value and started her on her own journey of self discovery.
This story has always impressed upon me the importance of having a partner who sees, appreciates and supports our talents, abilities and inner beauty. With which, miracles actually can happen.