As promised, here are some more Myths that I have found still seem to be circulating out there. Are you believing any of them?
1) Myth: Men like women who show some skin.
Fact: A recent study published in the Journal of Behaviour found that showing more than 40 percent of your skin is actually a turn-off for men. In fact, a tight top and miniskirt crosses the line from seductive to 'just too much'. Sure, you will get a ton of attention but not the kind that transforms instantly into a healthy relationship. Attention and attraction are two entirely different things – I have a lot more I can say on that topic but let's move on.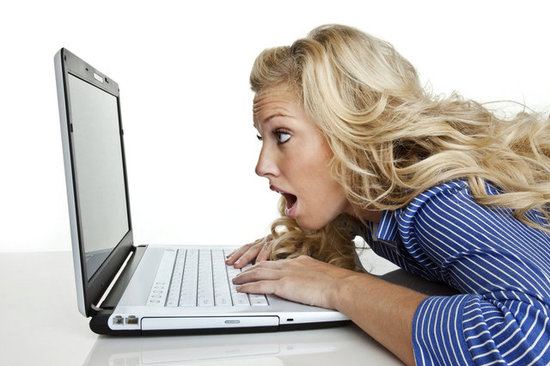 2) Myth: Online profiles shouldn't be trusted since most men are lying or cheating.
Fact: I'll bet once you've joined one of the online dating sites, you'll be surprised to discover a number of great men who are genuinely looking for a healthy romance. You just need to be okay with trusting your instincts and doing the required research. You might find yourself being suspicious, wondering what some of these great guys are doing online. The reality of it is that you are a great woman and you are there too! In my book, A Step-by-Step Guide to Online Dating, I discuss how people's lives have become busy and they are no longer finding as much time to encounter the right person naturally. Online dating sites allow you to "see" people. If you are suspicious that the profile is not a fair representation of who the person really is, then ask for his last name and start Googling! Check out LinkedIn, Facebook and a general web search. Keep in mind, these types of searches are only a good idea if something about him makes you a bit suspicious – otherwise, leave the research stage out and get to know him in person. Instinct will never let you down, so always be okay with trusting yours. If you ever want to test this theory, try and remember a time in your life when your instincts were wrong. It's difficult to, right?
3) Myth: There are no good, single men. They are all either gay or married. 
Fact: Great single men are EVERYWHERE! We often only expect to meet men in one specific location, but consider all types of places and scenarios. Take the blinders off and start recognizing the men who are around you all the time. They're at the coffee shop, the grocery store, the airport, the gas station, the gym – they're everywhere, and you just have to notice them. Really, it can just start with noticing men you find attractive first and then you stop operating from a deficit. It builds from there. Again, much more I could say on this.