DivaGirl Bachelorette: Nancy!
Nancy describes herself as a great friend with fantastic fashion sense, awesome to hang out with and the perfect person to confide in and trust with your secrets. She kicks butt in zombie games and always makes the people around her laugh.  She's a bit of a geek who didn't really discover her sexy side until her twenties. Nancy loves romance novels and doesn't care who knows it. She loves to write both books and screenplays although she's not published….yet! Nancy loves loud music that you can feel in your soul as well as dancing. She would prefer long drives over shopping any time, even if you aren't going anywhere – it's the conversation and experience that thrills her. Nancy's been lucky enough to travel to New York, California, Mexico, Caribbean, South America and the UK. She has a dry sarcastic humor and is trying to train herself to speak up for myself more. Nancy is a very loyal friend who is supportive and sticks up for her friends for the long term.
Name: Nancy
Occupation: Student – Medical Lab Technician
Things I'm passionate about: Raising my son, my writing, reading, movies, my school work
My ideal first date would be:  I think it depends on the person.  If you click naturally it doesn't really matter where you are or what you are doing.
People say that I am: Funny, smart, creative
My ideal partner is: somewhere out there…hopefully.  It's difficult to describe the perfect person for you.  He's not "perfect", just perfect for me.  Sweet, confident, funny, a sense of romance, loves going out and staying in with equal measure
Dating deal breakers: Talking about exes, flirting with other women, no communication
I'm not bragging but I: cook like a dream
A talent that may surprise you: I can, surprisingly, kick ass at first person shooter games
Three artists you'll find on my iPod: Led Zepplin, Michael Bubble, The Script
My dream vacation: Turtle Island
On weekends you'll find me: either racing around after my very active three year old son, relaxing with a glass of wine and a movie, or dressing up and heading out dancing.
What I put on my burger: ketchup, mustard, mayo, lettuce, tomatoes, pickles and hot peppers…yum!
I was most impressed on a date when he: Is open and honest, funny, opens doors for me and doesn't expect a make-out session by the end of it.
In high school I was: a drama geek.  Long hair, glasses and nose always in a book.
My guilty indulgence is:  books.  I spend more money on them than I should.
In my past life I was: some form of princess because I am in heaven when I get to lay back and do nothing.
In my next life I'll be: more driven to pursue my goals earlier in life so I can relax for the later part of it
If my life were a genre of movie it would be: a tragic comedy…probably.
The actor that should play my life story is: a stunningly beautiful and naturally funny actress of course.
Favourite ice cream flavour: mint chocolate chip.
To relieve stress I: smack my head against the table.  No, seriously, I take a minute to myself and listen to soft music, hot bath or a favorite TV show.
If I played hooky I'd: try to sit around and do nothing.  I rarely get a chance to do that in the last three years.
If I found a genie in a bottle my three wishes would be: Money, a lot of it, so my son could have the opportunities he deserves, so I can help other women that find themselves in the same predicament as myself, or worse, and, of course, so I can build a library in my new house where new books are overflowing.  Then I'd find two other people to give my two other wishes to.  
Want to suggest or even be one of "Toronto's Most Eligible Bachelors/Bachelorettes"? Email [email protected] with your nomination.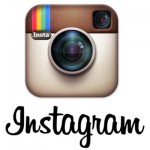 FOLLOW US ON INSTAGRAM TO SEE NEW BACHELORS AND BACHELORETTES WEEKLY! (torontosmosteligible)
Credits:
Special sponsor: Divagirl-Inc
Dresses and styling provided by Rent frock Repeat, Toronto.
Photography: David Cyr at froghammer.com