DivaGirl Bachelorette: Kate
Kate is a bubbly, intelligent and quirky Aquarius who is full of surprises! This country mouse turned city slicker has been living in Toronto for over seven years now, but still calls Northern Ontario home. A classically trained dancer Kate is well known in the Toronto dance scene, and performs regularly throughout the city. She also teaches a variety of dance and fitness classes across the city and into the GTA. She is passionate, driven, eloquent and compassionate. She is a bit of dork, a hockey fan (her sister is a goaltender), has a biting wit and the uncanny ability to find the humor in anything. She loves to laugh! Normally a girl who can be "one of the guys", Kate is a closet hopeless romantic. She enjoys the simplicity of romance, from delicious dinners (home made or in a restaurant), to slow dancing under the stars, and appreciates when a man can indulge with her. When not in studio or on stage, Kate loves to get away to her family and their property outside of Sudbury Ontario and take in the wilderness. Beneath the showgirl feathers lies a simple country girl.
Kate is looking for someone late twenties to mid thirties who is intelligent, well-spoken, compassionate and who knows how to make a girl laugh. She likes feeling feminine when she's with a man and appreciates a man who knows how to take care of himself as well as his lady. She is drawn to passionate people who still know that you can't take life too seriously. She would like someone who is equally comfortable with tv and popcorn on the couch as he is fancy dinners and nights at the theatre. If he can show her something new and exciting, he is that much more interesting. Kate loves surprises! He must be kind, clever and able to appreciate life for all it has to offer!
Name: Kate
Occupation: Professional dancer, dance teacher and fitness instructor
Things I'm passionate about: Dance and my career, music, theatre, old movies, my family and friends
My ideal first date would be:  A nice dinner or a coffee date where we can talk and have good conversation, but should someone want to plan something more exciting I'm open!
People say that I am: Bubbly and a big personality.
My ideal partner is: When I'm dating: someone I have chemistry with who can hold great conversation. In a relationship: my best friend who loves me for the dork I really am and isn't afraid to be a dork with me. Laughter is key in ALL situations
Dating deal breakers: Being condescended or insulted (it's happened on a first date!), someone who's a snob and/or is rude to waitstaff, bad teeth.
I'm not bragging but I…: I'm really smart. I tend to absorb a lot of interesting (and sometimes useless) information.
A talent that may surprise you: I can quote almost anything from Family Guy or Simpsons (only up to season 9, I think the show lost it's funny bone and quoteablility).
Three artists you'll find on my iPod: I have such ecclectic tastes it was hard to pick three, so I put it on shuffle and am giving you the first three artists played: The Most Serene Republic, the revival cast of "Company", Led Zepplin.
My dream vacation: Paris! It's such a girlie response, but I'd want to go for three big reasons: the art and architecture, the food, and I've always wanted to take a ballet class in Paris. Option two would be anywhere tropical with a beach. I've never seen the ocean.
On weekends you'll find me: Working, but when your job is awesome it never feels like work 🙂
What I put on my burger: I haven't had a burger in ages (I'm more of a steak girl) but the staples are ketchup, mustard and pickles, then I add whatever I have a yen for that day.
I was most impressed on a date when he: Is chivalrous and means it! I'm a bit of an old-fashioned romantic, so when a guy genuinely wants to open doors, pull out chairs and have me on his arm for no other purpose then it's what gentlemen do, I'm really impressed!
In high school I was: I don't think I was any one thing, I went through so many phases and I never especially stood out.
My guilty indulgence is:  Television. Trash reality tv, HGTV, Food Network, Criminal Minds, old cartoons…it's what I love to do when I want to do nothing.
In my past life I was: A drag queen I'm sure. There's no other way to explain my infatuation with shiny things and toilet humour.
In my next life I'll be: A butterfly. Nobody ever suspects the butterfly
If my life were a genre of movie it would be: I want to say romantic comedy, but really it's probably closer to awkward Ricky Gervais British humour.
The actor that should play my life story is: Amy Adams
Favourite icecream flavour: Green Tea
To relieve stress I: Dance!
If I played hooky I'd: Sleep! I love naps
If I found a genie in a bottle my three wishes would be: To have a financially and critically successful career as a dancer and change the way dance is viewed and taught as an artist, to continue to be surrounded by people who love and inspire me and who I can love and inspire in return, to see my parents live the rest of their days in the way they always wanted and happy and financially free.
Want to suggest or even be one of "Toronto's Most Eligible Bachelors/Bachelorettes"? Email [email protected] with your nomination.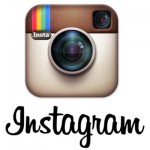 FOLLOW US ON INSTAGRAM TO SEE NEW BACHELORS AND BACHELORETTES WEEKLY! (torontosmosteligible)
Credits:
Special sponsor: Divagirl-Inc
Dresses and styling provided by Rent frock Repeat, Toronto.
Photography: David Cyr at froghammer.com