DivaGirl Bachelorette: Oluniké!
Oluniké Adeliyi was born in Toronto, Canada and raised in both St. Anne's, Jamaica and Brampton, Canada. She got the acting bug at a very young age after being cast as the Artful Dodger in her middle school play "Oliver Twist". She studied her craft at The Canadian Academy of Method Acting and continued her studies at the Professional Actors Lab working with one of Canada's well-known artistic directors, David Rotenberg. Oluniké currently studies at Lonsdale Smith Studios. A graduate of The American Academy of Dramatic Arts in New York City, Oluniké has performed in theatres throughout Canada and the U.S, playing leading roles in, "Blue Window", "A Midsummer Night's Dream", "Children's Hour", "Jitney", and Michael Cristofer's play "The Shadow Box." A multi-talented performer, she is also an accomplished dancer who has toured for major international recording artists including Shaggy, George Clinton and other renowned musicians. Her other stage performances include"The Marriage of Anansewa" by Efua Sutherland, "Wedding Band:A Love/Hate Story Told in Black and White," by award winning playwright Alice Childress, where she starred as Julia Augustine and as Fatumata in "How To Stay Sane in Paris" written and directed by award winning director Omonike Akinyemi. In 2008, Oluniké returned to Toronto from NY to pursue her film and television career. This proved to be a smart move as within months she landed the series regular role of "Leah Kerns" in the second season of the highly rated television series, Flashpoint. Oluniké returns as "Leah" in the 5th and final season of Flashpoint. Her most recent film roles include SAW 3D (2010), the recently released "French Immersion," "Who is Simon Miller," which aired on NBC and in the upcoming "Three Days in Havana","The Returned","Her Husband's Betrayal", and "Haymaker".Recent television appearances include Combat Hospital, Being Human and The Listener. Oluniké was nominated for "Best Performance by a Female – Film" at the 2012 Canadian Comedy Awards for her performance in "French Immersion."
 Best Performance by a Female – Film
Name:  Oluniké
Occupation: Actress
Things I'm passionate about: my relationship with my daughter, LOVE, Joy, Human Rights, Music, Consistently Evolving & Changing, and The Performing Arts
My Ideal date would be: somewhere exotic, like on a beach anywhere in the world under the stars with warm breezes.  A live band would be playing their cultural melody while we enjoy a bottle of champagne Rosé and succulent seafood.  We would then dance the night away.be:
People say that I am: outgoing and adventurous, frank and ballsy, extremely ambitious and generous, with a side of humour.
My Ideal partner is: The BOSS…I love alpha males that are kind, humorous, protective and not afraid to be vulnerable.  I also love them book smart, street smart, and heart smart. Lead me baby, lead me 🙂
I'm not bragging but I: have amazing genetics and I'm an excellent dancer.
A talent that may surprise you: are my cooking skills.  I've been in the kitchen since I was 5.
Three artists you'll find on my iPod: Notorious B.I.G, Frank Ocean, and Concha Buika
My dream vacation: would be a world tour that ends with Jamaica.  When do we leave?
On weekends you'll find me: watching movies at home or in the theatre with my daughter, dining and seeing a play with friends, then church and dinner on Sundays with the Fam.
What I put on my burger: My glorious medium rare burger is blessed with lettuce, tomato, onion, pickles, ketchup, and organic mayo.
I was most impressed on a date when he: greeted me at my front door.  He proceeded to open my car door and all other doors for the rest of the evening.  His most impressive moment was when he walked on the outer part of the sidewalk when we were taking a late night stroll.  Chivalry is not dead, it's beautiful.
In high school I was: quite popular.  I was an athlete, dancer, theatre geek, tomboy fashionista and sat on many student boards.  I loved high school.
My guilty indulgence is: Facebook…need I say more??? At least I'm being honest…lol
In my past life I was: In my past life I believe I was a black panther jungle cat.  I can tell by the way my body moves and the awareness I embody.
In my next life I'll be: I don't know what I'll be in my next life but I'd rather be surprised and I'll embrace whatever is given to me.  I only hope my soul never dies.
If my life were a genre of movie it would be: It would definitely be comedy.  All the comedic and tragic moments have been hilarious once I've realized, it is what it is.  Lesson learned.
The actress that should play my life story is: Viola Davis.  I have complete faith in her that she would get it right, because of her fearless dedication to her craft and the joy she consistently walks around with in her own life.
Favourite ice-cream flavour is: Grape Nut from Devon House ice-cream shop in Jamaica.  When do we leave?
To relieve stress I: go to the spa or take a long jog to think things through and realign my mind, body and soul.
If I played hooky I'd: lay in bed all day with my lover along with our favourite foods and music.
If I found a genie in a bottle my three wishes would be: 21 billion more wishes to give each human being on the planet their 3 wishes, the ability to teleport to any era past and present or place in the world with a blink of an eye, and limitless intellect.
Want to suggest or even be one of "Toronto's Most Eligible Bachelors/Bachelorettes"? Email [email protected] with your nomination.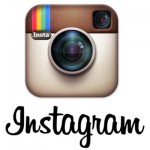 FOLLOW US ON INSTAGRAM TO SEE NEW BACHELORS AND BACHELORETTES WEEKLY! (torontosmosteligible)
Credits:
Special sponsor: Divagirl-Inc
Dresses and styling provided by Rent frock Repeat, Toronto.
Photography: David Cyr at froghammer.com