You may already be a seasoned pro between the sheets, but even an old dog can learn a few new tricks. After all, I've been studying human sexuality (formally) for the past twelve years and I learn something new each and every day. Lucky me!
It is my pleasure to share one of my favourite moves, the Pinch N Groove, which receives rave reviews from my clients across the globe…
Begin by riling her up with the Pussy Pocket. This easy move is a great warm-up technique, but it can also be used to take her over the edge as you increase the speed, pressure and grinding. Simply cup your warm hand over her Venus mound pressing your palm against her mound and curling your fingers down over her vulva. Press your fingers against her gradually increasing the intensity by pulsing, rubbing and undulating your entire hand over her most sensitive region.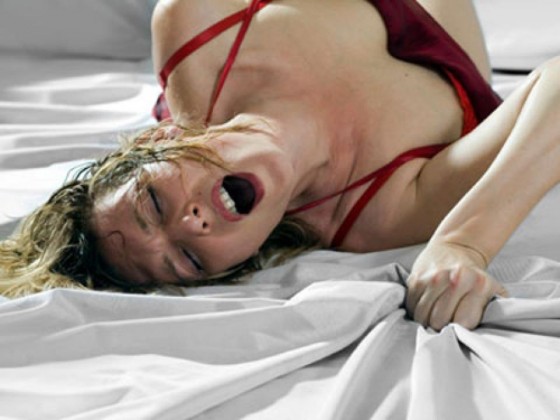 Once her hips start to thrust and her breath rate increases, have her lean back against the headboard with her legs outstretched in the air to form a wide Vee. She can hold her knees or ankles with her hands to keep them apart and offer you easy access.
Approach from the side and gently pinch her inner labia together between your lips as you slide your tongue gently between the groove you've created. Work from the lower tip of her labia (the fourchette) up to her clitoral head building an intense rhythm and breathing deeply as you stroke with your eager tongue. Combine the Pinch and Groove with the Pussy Pocket and use your spare hand to pulse gently against her perineum to produce orgasmic sensations throughout her entire body.
For more detailed techniques (with instructive illustrations and photos), check out my latest book, Hot Sex Tips,Tricks and Licks and feel free to send me your feedback and suggestions. I'm always open to learning something new!