If your workouts are becoming boring and plain then perhaps it's time to bring in a partner. Training with a partner has huge benefits versus exercising by yourself. Exercising with a partner means greater intensity levels, accountability, and of course someone to motivate you. If you are the type of person who has trouble making it to the gym then a partner is going to help you make progress. For most people being accountable to someone else is much more of a motivator then being responsible to just yourself. If you're new to the gym and or are having trouble getting started then I encourage you to get a partner. Preferably your partner is more knowledgeable them yourself that way he / she can guide you in the right direction. By training with an experienced individual you will minimize wasting time and make quick gains much faster than if you were trying to figure things out on your own.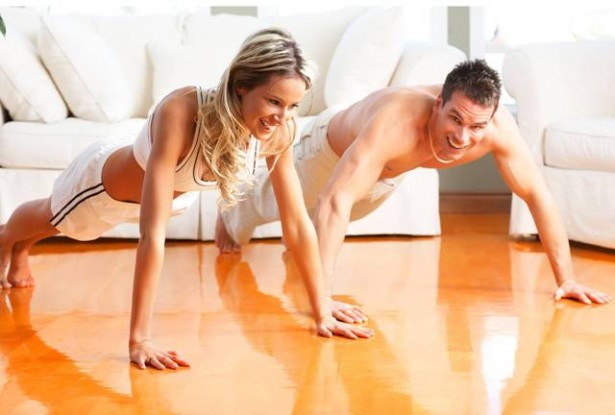 While there are benefits of having a partner please be aware that sometimes your partner can also be a liability. If your exercise partner is constantly late for exercise sessions or is demotivating you to train then these are definitely signs you may want to do it alone. If your partner is just looking to hang out so to say and is sleepwalking through the workouts these are signs you need to take into account and reevaluate whether you're better off being solo. Also be very careful when it comes to using your partner as a spotter. If your partner is well versed in weight training them using them as a spotter can be extremely beneficial. However, if your partner has limited experience in spotting please minimize your reliance on them when performing exercises that can lead to injury such as heavy bench press, shoulder press, and of course squats which is the most dangerous of them all.
When training with a new partner begin slowly and remember you're there to support each other. Begin to build trust with the individual as time progresses and if your partner is the right fit for you you'll be in good hands. Both of you together will progress much faster than you could individually as you now have a coach, a motivator and in many cases a mentor to rely on.