It always seems to happen to the nicest people. They're going along feeling great and embracing life when all of a sudden, the rug is pulled out from underneath their feet. Job loss, health problems, and a cheating partner! Seriously, what's next? Perhaps you can relate? What matters the most when you're feeling down and low is what you decide to do about your situation. Resist the urge to stay in bed for days, bust out crying at the grocery store, or have an unproductive pity party. I've got 5 pieces of advice to help you turn your negatives into positives and get you back on your feet in no time.
How else are you going to meet Mr. Right?
5 Tips To Help You Feel Better:
1) Don't spend a fortune at your favourite boutique. Some people believe in retail therapy. I don't. Actually, that's a lie. I do, but only until that credit card bill comes in. For most, retail therapy usually brings on more stress at the end of the month and only provides a brief, temporary feeling of happiness. Sure a sexy red dress and designer pumps look great, but if you really want to make a therapeutic purchase, book a relaxing organic spa treatment or get yourself a yoga membership. Guaranteed, these will do a lot more for your stress hormones than designer clothes and shoes.
2) Don't plop yourself on the couch and drink until you blackout. You'll wake-up feeling worse – hungover, unmotivated, and depressed. How about sipping on some delicious organic tea, taking a bath with healing essential oils, or watching a funny movie with a friend?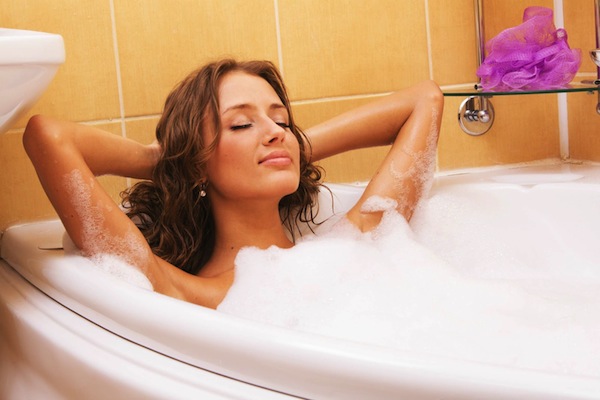 3) Do book an appointment and speak to a professional. A Naturopathic Doctor, psychotherapist, or life coach can support you through this difficult time. They can provide you with steps to take that will help you focus on a new situation, rather than dwelling or feeling stuck in your current state.
4) Don't compare yourself to your friends, or even worse, supermodels. Those photos that you may be comparing yourself to are airbrushed and will probably make you feel insecure and worse about yourself. Besides messing with your head, remember that supermodels are paid to look like models. If you had loads of money to spend on personal trainers to look good while you stand around in Avant Garde clothing, then yes, you would look phenomenal too!
5) Spend some time creating your vision. Have some friends over to create inspiring vision boards. Select images that ignite that 'wow' feeling. Choose images that make your heart skip a beat. When you're pasting images and words onto bristol board, make sure you're relaxed, clear, and smiling. Create your vision from a place of love and don't forget to put a juicy pic of Mr. Right some place on it too!
Ask yourself what you need to feel better. Do you need to spend time with a friend and talk about what's ailing you? Would hitting the gym be helpful? It's likely that your situation has a lesson in it and good things are soon to come. Whatever you are going through, make sure you put your energy into something productive that will improve your confidence. It's going to be really difficult to meet Mr. Right if all you're doing is planning your next pity party.