By: Nick McNaught
In the spirit of Christmas as a time of both naughty and nice, I am going to make a suggestion for this holiday season that draws on a little from Column A and a little from Column B.
The short story: Introduce tequila to the festivities this year, but provide a delicious and healthy juice as its accompaniment.
Shake things up at a party you host or one you are going to; people are always looking for something fun and new! Although Tequila is one of the most popular alcohols in the world, it is seriously IN this year.
Vodka is boring and overplayed. The tequilas available nowadays are of a much better quality than before, granting you a nearly pain-free sipping experience, without the head trauma the following day. My personal suggestion is grab a bottle of Tromba Tequila. It is very high quality, but about 2/3 of the price of its competitors, and it's a Canadian product. C'mon, eh!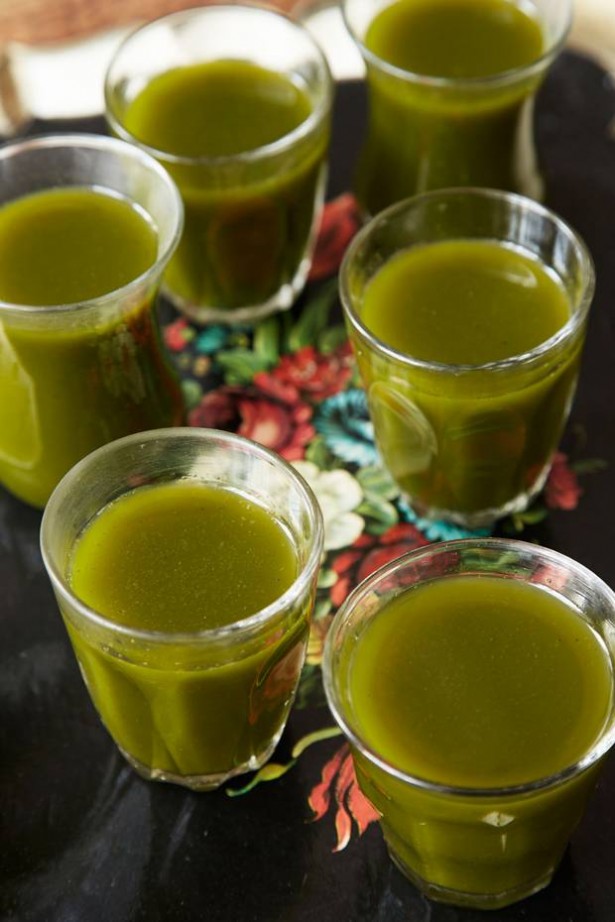 The complementing mix to bring to the party is in fact a recipe from Tromba (www.tequilatromba.com). It's healthy, crisp, and unbelievably good. You will be talked about if you show up with this combo.
Verdita Juice Recipe:
30ml Tromba – 30ml Verdita
Serve Tromba and Verdita in 2 shot glasses, side by side.
Verdita Prep Ingredients
– 750ml pineapple juice
– 150ml fresh squeezed lime juice
– 1 bunch of cilantro (stems and leaves, no roots)
– 1 bunch of mint (stems and leaves, not roots)
– 2 jalapeño pepper
First put cilantro, mint and 1 jalapeño into the blender with the 700ml of pineapple juice and
100ml of lime juice. Blend all ingredients. Use the remaining ingredients to balance out the sweetness/acidity and heat. Blend all ingredients until mixed and then double strain into your glass bottle. Always keep your Verdita refrigerated in between uses.
Combine all ingredients in a shaker and shake with ice. Strain into an ice rocks glass and serve.Now, I would never suggest discarding the classics of eggnog, punch, et al, but save those for the big day. There are approximately 90-100 calories per 1.5 fl oz, so a few drinks will not affect the waistline,
especially because you will not be mixing it with all the sugar and salt that usually accompanies this alcohol.
There are many opportunities over the course of the holidays to be good, and to be bad. Balance is everything in life, and especially in keeping with a healthy lifestyle. It is important to remember that part of the reason why you workout and take care of yourself is so that you may indulge at times like this. Enjoy without stress the fruits of your labour as This is the Year of Tequila, be a trend-setter! BUT, PLEASE DRINK RESPONSIBLY!!!
Nick McNaught is one of the top health and wellness figures in Toronto, and a prominent personality among the fitness industry.  Nick combines his passions, helping others and health, with successful careers as an elite trainer and owner of www.fuelfoods.com.  He walks the walk, as a former North American Pro fitness model champion.  Nick has made several appearances on Etalk, CTV, and been featured in more than 10 magazines and newspapers.