DivaGirl Bachelorette: Nadine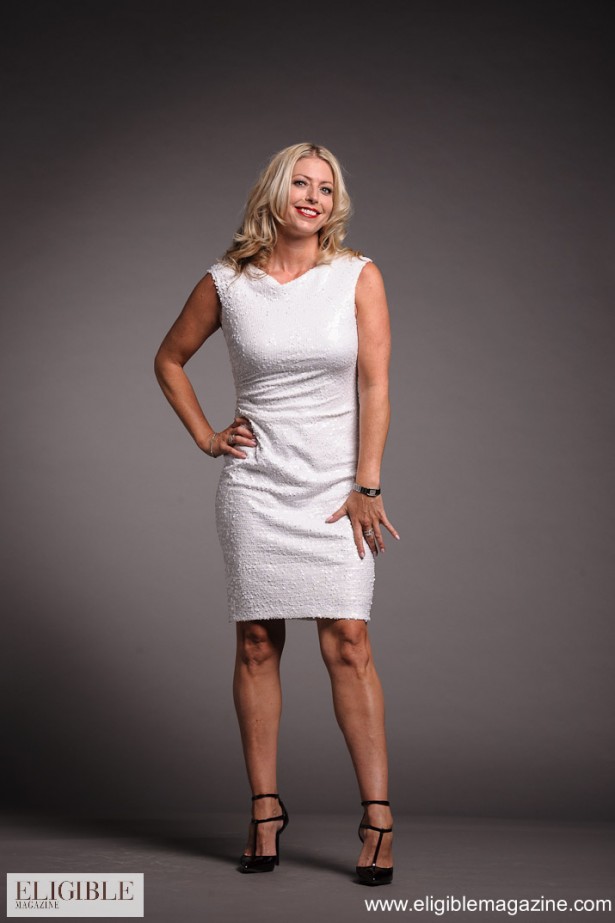 David Meister White Sequin Sleeveless Dress with Back Cut-Out, Rental $125, Retail $475
Nadine has a big heart, kind soul, loves nature and city life too.  Bit of a fashionista.  Intelligent, funny, witty and charming.  Can leap small buildings in a single bound.  Entrepreneur and artist.  Creative, organized, capable and efficient.  Helps people, prepare real estate for market with consultations and home staging installations using artistic, creative and organizational skills at Estate Mate Inc.  Educated in Social Science, Peace & Conflict Studies.  A thinker who also enjoys entertainment, unique finds and attending events, as well as relaxing, reading, experimenting, long bike rides, photography, art, her community and many things she finds inspirational.  Enjoys seeing achievement at hand.  Almost fearless, patient, passionate and understanding.  Gives good advice and is a friend when people need a little 'out loud thinking', she's someone people can rely on.   A lover not a fighter.  A gifted problem solver. I bet she'd make a really excellent mother 😉  If your real estate needs help and you just don't have the skills, patients or time, you can find us at www.estatemate.ca  It pays to stage.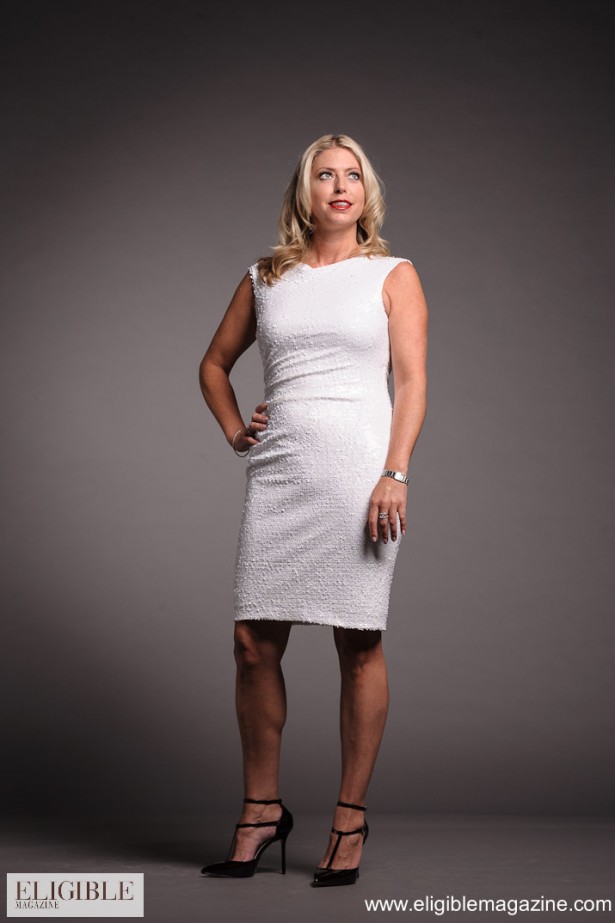 David Meister White Sequin Sleeveless Dress with Back Cut-Out, Rental $125, Retail $475
Name: Nadine
Education: Bachelor of Arts, Social Sciences
Occupation: Entrepreneur: Business Owner, Estate Mate Inc. http://www.estatemate.ca   Artist: http://www.nadinealcorn.com
Things I'm passionate about: Art, Design, early morning bike rides, kayaking on the lake, Family, Business & Work, Nature, Reading, Learning, Cuisine, Gardening, Fashion, Yoga and time off.
My ideal first date would be:  Fun with room for good conversation, nothing too high pressure, somewhere involving a decent bottle of wine or a café with light faire.
People say that I am: Smart, humorous, talented, caring, capable, creative, reliable & fun.
My ideal partner is: Fun, caring, tall, intelligent, adventurous, humorous, passionate, capable, eloquent, gentle & strong, friendly and outgoing, romantic and inspiring – all of which equal SEXY to me.
Dating deal breakers: Fast talkers, egotistical bores, agendas, drama & insecurity, unrealistic expectations, truth stretching, excessive vanity, motorcycles, ill manners, oppressive attitudes.
I'm not bragging but: I am damn good in the kitchen and other domestic pleasures.
A talent that may surprise you: I can paint big large beautiful gallery quality art on canvas.
Three artists you'll find on my iPod: Three that come to mind quickly are Adele, Depeche Mode, The Rolling Stones.
My dream vacation: Would consist of multiple destinations all involving fun, sun, good food, playful activities, exploring and adventure, I'd like to start off in Monaco  'living the dream'…
On weekends you'll find me: At an event, on my bike or at the gym, making food, playing outdoors, visiting friends, relaxing at home.
What I put on my burger: Cheese, Bacon, Tomato, Lettuce, Dill Pickle, Onion, Mustard & Mayo, I prefer them medium rare.
I was most impressed on a date when he: lit up my mind and my heart making the time go by effortlessly I felt free and it felt I should be there with him right in that moment in time, it was easy, romantic and fun.
In high school I was: The girl that was noticed but not in with the 'mean girls' group.  I made a point of being independent, making my own decisions and spanning different groups to expand my interests.
My guilty indulgence is:  Really good steaks.
In my past life I was: A benevolent Queen of empires somewhere involving the Sea.
In my next life I'll be: A muse.
If my life were a genre of movie it would be: A comedic drama.
The actor that should play my life story is: Kate Winslet, Cameron Diaz or Kate Hudson.
Favourite ice cream flavour: Pistachio Almond or Green Tea Honey Vanilla
To relieve stress I: Exercise, find something to laugh about, or do something creative.
If I played hooky I'd: spend it outdoors, perhaps take a nice lunch on a patio and hit the lake, go golfing, chill with a good book, drive somewhere I've never been, or relax poolside weather permitting of course!
If I found a genie in a bottle my three wishes would be:  1. Become gifted in the art of healing.  2. Deliver and endless supply of wealth & prosperity for everyone. 3. Create a fountain of youth.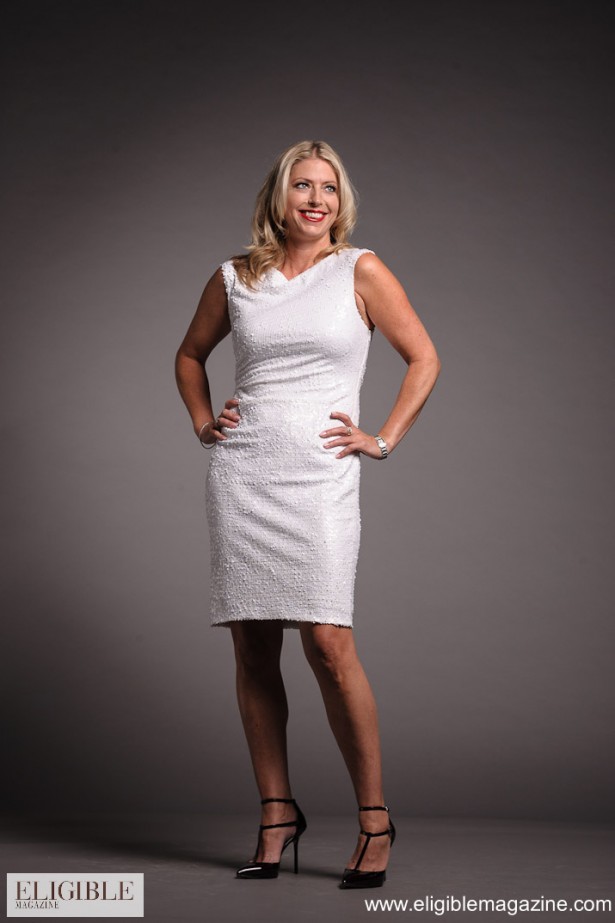 David Meister White Sequin Sleeveless Dress with Back Cut-Out, Rental $125, Retail $475
Want to suggest or even be one of "Toronto's Most Eligible Bachelors/Bachelorettes"? Email [email protected] with your nomination.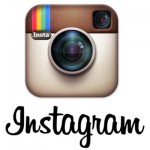 FOLLOW US ON INSTAGRAM TO SEE NEW BACHELORS AND BACHELORETTES WEEKLY! (torontosmosteligible)
Credits:
Special sponsor: Divagirl-Inc
Dresses and styling provided by Rent frock Repeat, Toronto.
Photography: David Cyr at froghammer.com