On January 18th, Inside Fitness hosted their 5th Annual Hot & Fit 100 VIP Launch Party at Everleigh, a King Street West hot spot. Sponsored by Canadian supplement company Kaizen, the launch party celebrated the Inside Fitness' Hot & Fit 100 list, showcasing the sexiest and fittest physiques from all over Canada. Recognizing the 100 Canadian women named to the illustrious list, the party hosted celebrities, industry professionals and media representatives from across the country.
"Kaizen is excited to be a part of the Hot & Fit 100 launch party," says Steve Gyimesy, Kaizen Marketing Manager. "As a proud Canadian company, we love that they're showcasing and celebrating these Canadian women who worked very hard at what they do."
The exclusive industry event featured cocktails, music and a chance to mingle with the Hot & Fit 100 and industry heavyweights. The winner, Belinda Kiriakou from Toronto, who graced the cover of the February/March 2014 Inside Fitness issue was joined by the complete list of finalists from the magazine.
"2013 was huge for Inside Fitness, and this year will be even bigger," says Terry Frendo, Publisher of Insider Fitness. "We couldn't think of a better way to kick off the New Year than with our Hot & Fit 100 Issue and VIP Launch Party."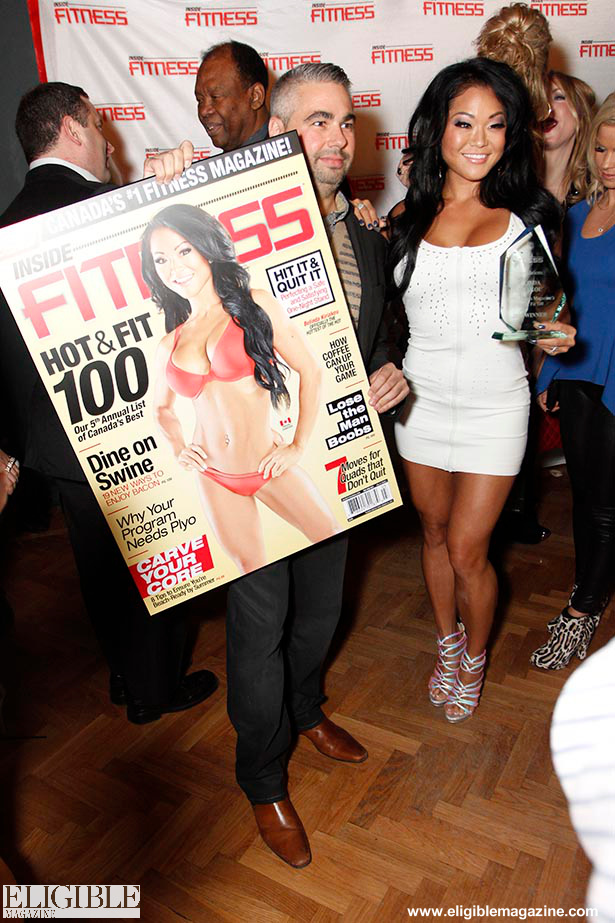 "It was so great to see such a healthy fit energetic room full of people celebrating Inside Fitness 100 Hot and Fit issue! Congrats to Belinda! She is proof that hard work pays off! thank you Kaizen for your support. I can't wait until next year!" -Stephanie Joanne
"This year's Hot & Fit 100 Launch Party was truly the biggest and best yet. Congrats once again to Belinda for landing the top spot, and special thanks goes out to the Everleigh for hosting and to Kaizen for their continued support of Inside Fitness."  – Terry Frendo