"Sex with Dr. Jess" Bachelorette: Grace!
If a smile, as they say, is worth a thousand words, then Grace's ever present one reveals a lot about this feisty fun loving woman born and raised in Cape Breton, Nova Scotia. Although a huge advocate of the beautiful East Coast and its charming laid back style and people, Grace set her sights on pursuing a career in the entertainment business. So, upon completely her degree at Acadia University, she headed for Toronto to continue her education and pursue her career in Radio/ Television at Ryerson University.
After falling in love with the business side of the industry, Grace became a seasoned vet in the Radio/Media sales sector of the biz working for Corus Entertainment, Astral, Bell Media and currently as a Senior Media Advisor with Zoomer Media. You will also hear grace's voice all over the airwaves as she is an avid voice talent which feeds into the performance bug she caught at a young age acting/singing in plays, musicals, writing/performing sketch/standup comedy over the years. Apart from her devotion to Radio, Grace possesses a tremendous affection for her artistic side. Her study and practice of sketch artistry and oil painting while growing up would later extend into her entrepreneurial spirit when she and her stylist /Image consultant sister Anna started their own makeup/fashion consulting business 2 Sisters & a Dream (@2sistersandadream1). It is here where she exercises her desire to help women embrace their beauty by teaching them how to enhance it through her natural makeup application techniques, leaving them feeling more present in the beauty they already possess. Grace's outgoing, inspiring spirit has earned her opportunities as a make-up artist for various high caliber industry events and on set of TV commercials and programs like Life Story Project on the Oprah Winfrey Network, Canada.
Grace is an energetic and optimistic woman who enjoys travel, music of all genres, the Arts, supporting local charitable events and maintains a healthy lifestyle, working out and being active. She loves spending time with family and friends often entertaining at home where the kitchen in typical East Coast style becomes the dance floor. Come summer, you'll more often find her embracing her country girl heart, kicking off her stilettos to escape the city for living the simple life in cottage country. She is interested in a man who can make her cheeks ache with laughter, make a mean cheeseburger and whose character reveals a big heart! In her opinion, there's nothing sexier than a man who inspires the best in her.
Name: Grace
Occupation: Co-owner 2 Sisters & A Dream- Makeup application and Image/Style Consulting, Senior Media Advisor Zoomer Media
Things I'm passionate about: My crazy beautiful life with amazing family/friends and the love and laughter that fill it. I'm very proud to be an East Coaster- A Cape Breton girl who'd chase a chip truck for a homemade cheeseburger and a milkshake and I'd steal a Prairie Girl Cupcake from your mouth if it were the last one! Although I appreciate treats once in a while, I'm also passionate about living a healthy lifestyle
My ideal first date would be: A man with a plan! If a guy asks me out, he better not ask me what I want to do when he picks me up or he'll be staring at the dust my feet left behind bolting out of his car!
People say that I am: funny, always smiling, have a big heart, generous and artistic with absolutely no filter when it comes to wearing my emotions on my face! A blessing and a curse indeed!
My ideal partner is: I don't believe in a checklist of what I'm looking for. I'm only sure of how I want to feel when I'm with that person… Grateful.
Dating deal breakers: negative attitude, rudeness, bad manners, dropping f bombs all the time, no sense of humour, lack of confidence, humility, initiative and ambition(lazy)
I'm not bragging but I: can find fun in a cardboard box!
A talent that may surprise you: I have superior parallel parking skills
Three artists you'll find on my iPod: Mikky Ekko, The xx, Dion and The Belmonts
My dream vacation: explore my ancestry in the rolling hills of Ireland, sleeping in haunted castles and rubbing elbows, sharing stories with the locals in traditional Irish pubs or anywhere on secluded beach in a tropical paradise
On weekends you'll find me: enjoying a fairly early start to my day at my favorite cozy breakfast nook in the city, running errands and prepping for whatever plans I have that evening or on set/at an event doing make-up for my make-up and fashion consulting business with my sister Anna (2 Sisters & A Dream) .
What I put on my burger: My mouth! 🙂 CHEESE, ketchup, mayo and mustard
I was most impressed on a date when he: made his interest known and secured the next date.
In high school I was: laughing at the back of the bus, happy go lucky, hard working, full of school spirit girl who was always inspired to succeed
My guilty indulgence is: dipping plain ruffles chips in a hot fudge sundae while watching Here Comes Honey Boo Boo to justify the indulgence!
In my past life I was: a vampire
In my next life I'll be: I'll still be a vampire- they don't die! 😉
If my life were a genre of movie it would be: a romantic comedy
The actor that should play my life story is: Kristen Wiig
Favourite ice cream flavour: chocolate fudge frozen yogurt
To relieve stress I: work out
If I played hooky I'd: depends on the season; winter -spend a cozy day in bed watching movies and indulging in my favorite treats. Summer- be beach, lake or poolside reading a juicy book and BBQuing
If I found a genie in a bottle my three wishes would be: 1)Bring back my loved ones lost far too young 2)Make the world a place where personal communication and time spent with each other was more desirable than time spent on the internet and texting 3) Feed the world …no more hungry bellies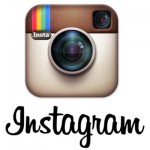 FOLLOW US ON INSTAGRAM TO SEE NEW BACHELORS AND BACHELORETTES WEEKLY! (torontosmosteligible)
Credits:
Clothing sponsor: Da Zooo
Special sponsor: Sex with Dr. Jess
Photographer: Steven Lopez/Eligible Magazine
Make-up: Grace Howley/2 Sisters & A Dream