… Oh my.
"The things I do for you to help you find love," says Host, Chris Harrison to Andi Dorfman during last night's group date on The Bachelorette.
Feel free to help me find love any day, Chris.
Ya'll enjoy last night's episode as much as I did? I think we might as well forget about taking things slow during this season's "Bachelorette." I guess we now know how Andi likes to get things done, by stripping right down to business- literally.
I have to make one thing clear though, HELLO Aviator. For someone who felt nervous and anxious, Marcus definitely stole the show in my eyes. I think he deserved more than just the group date rose he received. An encore perhaps?
It's all for the charity, dearies.
But, as hard as it might be, let's not forget about the first date card that went out to Eric! From lying on the beach, to hitting the slopes, I'd say it was a very cute first date. I mean they did build their "first house" together. Aw.
Hold your horses, though. Andi's second solo date card went out to Chris. The Lamont farm boy sure cleaned up nicely for a day at the horse races. A slighter more romantic date, if you ask me. Especially when meeting the older couple.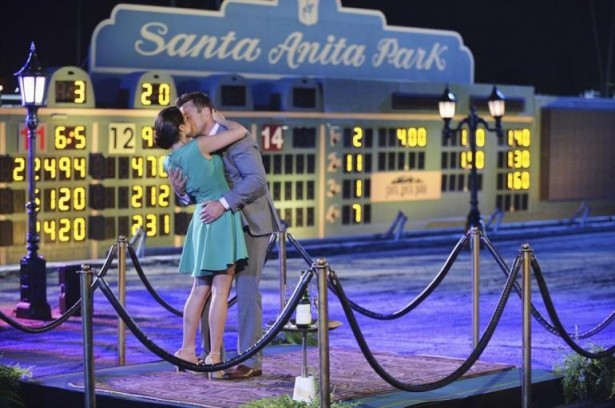 Words from the wise, "Learn to trust each other, and your love grows." I hope my husband looks just as cute in a fedora when he's old and grey.
The end of the episode got… interesting. From Nick V. attempting to get things poppin', to a sock puppet show (sorry, what?), the night couldn't have been any more unexpected.
Just kidding ya'll. We were also embraced by Craig's fabulous apology song.
Here's my apology: I'm sorry to all viewers who had to endure those 25 seconds.
Should I start begging, too?