Ahh, can you smell that? Summer is officially here. And I, for one, could not be happier. After an unusually long and brutal New York City winter, bring on the heat. Summer is the prime travel season.
As a fashion lover, packing for a long trip can be a nightmare. Do I need that fifth nude wedge? Over the years, I have learned a thing or two about smart packing. Follow these tips for smooth sailing.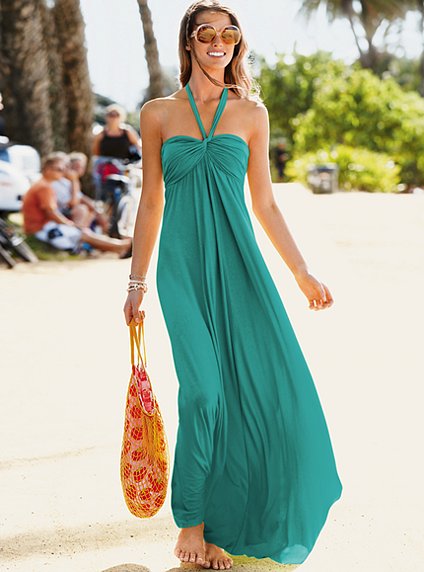 Dresses and skirts are crucial for staying cool. Plus, they are easy to pack. Look for one or two maxi dresses that can be dressed up or down depending on the occasion. You can't go wrong with a solid colored maxi and a print maxi. Floral skirts are a summer time staple. They can be paired with a variety of tops. Versatility is the key when deciding what to pack.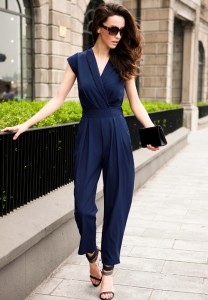 My latest fashion obsession is rompers and jumpsuits. Like dresses, they are comfortable, versatile and fashionable. I purchased a black and white floral jumpsuit for my vacation. Printed versions are great for day time, and can be amped up for a casual night out. Solid colored jumpsuits and rompers are chic for hitting the club scene of your destination.
Two types of shorts to pack are basic denim and a dressier pair. I wear neon denim shorts during the day and then transform for night with a pair of heels.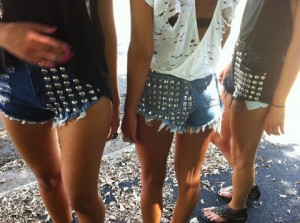 In addition to the typical tank top and white t- shirt, a few wrinkle resistant blouses are essential. My top three blouse selections are white, denim and a printed style. A nautical inspired shirt this season will also add instant flair.
Shoes are always tough because they are heavy and take precious suitcase space. For short trips, go with a pair of flip flops, sandal, colorful athletic shoe and a neutral heel. When travelling for a longer period of time, you will be tempted to bring your whole shoe collection. Be realistic with yourself. Bring what you know you will wear most. I packed two pairs of sandals, a pair of flip flops, athletic shoes, black flats, and three pairs of heels/wedges. Packing can be overwhelming, but organization and planning makes it easier.
Don't forget sunscreen and a chic, wide-brimmed hat for the beach!