So you're looking for Vancouver date ideas. More specifically, you're looking for Vancouver singles because you want to fall in love, get married, start a family, make millions with your better half and build an empire for your grandchildren to bask in the wake of your glory…but yea, first you're looking for date ideas. Despite the wealth of uniquely romantic dating activities Vancouver offers, let's not put the cart before the horse just yet.
In all seriousness, Vancouver is blessed with an amazing cultural and dinging scene with all the earmarks for making a great first date story. It also doesn't hurt that it's one of the most stunningly, jaw-dropping cities on earth – with a vibrant, diverse, and creative energy flanked with all that other good stuff too. It can feel overwhelming though with so many options, so we've put together a few off the beaten path date ideas that will certainly earn you some serious good date juju with that potentially special someone you met on that online dating site.
Vancouver Love Buds
Go on a flower power trip to VanDusen Botanical Gardens – the 55-acre botanical garden that is like a living museum of plants collected from around the world and artistically displayed amidst rolling lawns, woodlands, and lakes! One word: SWOON!
We know what you're thinking. But the weather?…yea, no. Vancouver's climate makes it possible for plants to bloom year-round so there's always something wonderful to see. All plant collections have identifying labels with information to help put the exotic collection of plants into the right global context – not to mention it makes you look that much more interesting and cool when you learn something new and share it with someone later.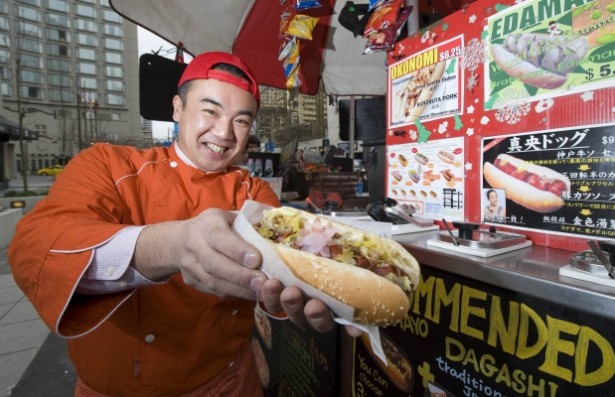 Once you're all flowered out, it's time to get a bite to eat and you're in luck because one of the most famous and renown food trucks worldwide is nearby – Japadog! It's an outside the box food truck that offers Japanese fusion hot dogs (Anthony Bourdain approves). It's a stellar way to really show your date that you know how to pick 'em and that you have fine taste.
VanDusen Botanical Gardens
Japadog
Highbrow Art Browsing
If you're a fan of contemporary art, then you'll want to consider the Catriona Jeffries Gallery to your list of "must see" artistic adventures in Vancouver. Why? Well, let's just say that The Catriona Jeffries Gallery is cooler than the other side of the pillow. It features work by internationally acclaimed artists whose practices have emerged out of the renowned conceptual art histories of Vancouver. That means this date idea really hits home and it can be a fun learning experience about the artistic landscape of Vancouver. The gallery was established in 1994 and continues to be the home for a variety of innovative, creative collaborations and commissioned work.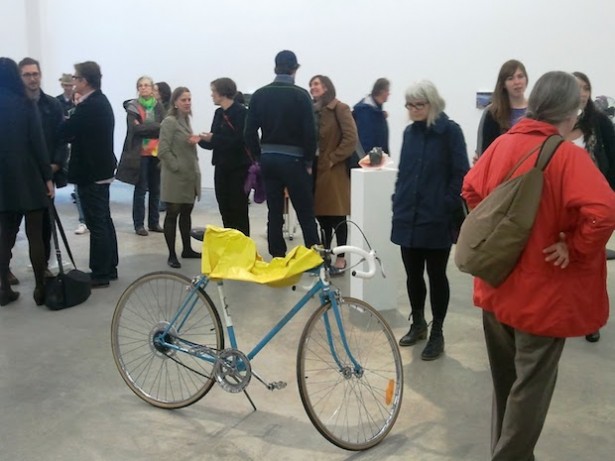 It's located within the eclectic and creative Mount Pleasant neighborhood and is housed in what used to be an auto parts warehouse. Wow, right? Visitors enter through a side door in the alley and step into a large and airy space. Visiting the Catriona Jeffries Gallery is an eye-opening, inspiring experience that is not to be missed.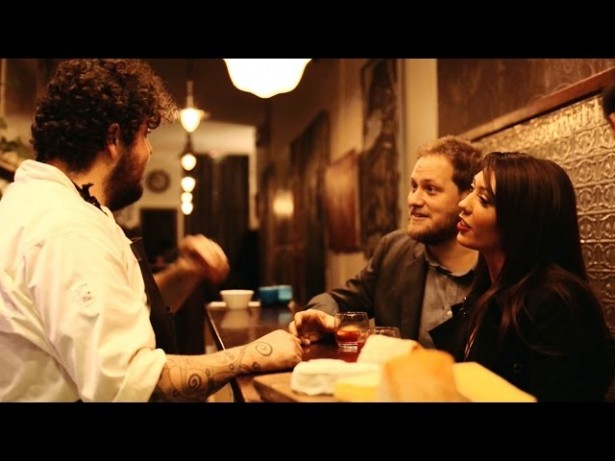 When you're done seeing all there is to see at The Catriona Jeffries Gallery, why stop there? Keep the train moving and head over to Hawksworth Restaurant – the no holds-barred fine dining restaurant that's fit for foodies, with snazzy and stylish digs. Sure, this restaurant is wildly hyped up, but just run with it. Nearly every element on the menu is well thought out and put together. It's a splashy, special occasion restaurant that will undoubtedly impress your date, and though it is pricey, you could always share a meal with your date, which could make it even more romantic (a la Lady & the Tramp).
The Catriona Jeffries Gallery
Hawksworth Restaurant
Beach Bums Bare It All
Wreck Beach is an internationally-acclaimed 7.8 km beach just 15 minutes south of downtown Vancouver. There are family areas as well and very scenic areas to have a picnic. In addition to the constant provision of fun activities, by visiting this beach you will be contributing to preservation of the amazingly beautiful forests surrounding the beach. So impress your date with your knowledge of great make-out spots and your philanthropic stance on Canada's beloved woods.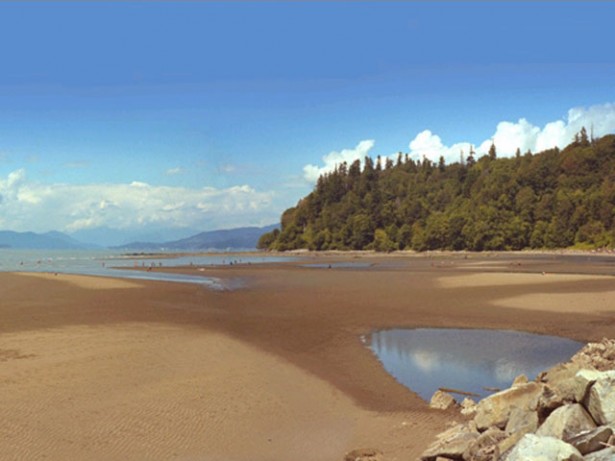 There are actually quite a few activities to delve into once you arrive, from basking in the sun to buying food, hand-crafted jewelry, and clothing at Vendors' Row. You'll also find live music, beach volleyball, bocci ball, sand sculpting, and even nude only beach casinos (purely for social interaction, not money). It's quite the eclectic, first date experience that will make for a great story to tell the next day.
It should be noted though that Wreak Beach is highly comprised of a nude section. There is no shortage of signage when approaching the nude beach, so if totally nude is not your idea of a way to get to know someone, this section is easy to avoid. Um, what more can we say? Awkward? Pssh. Pfft. Not if you and your date enjoy dancing in the rain. It's a good way to really get to know each other, very, very quickly. The essence of Wreck Beach promotes naturism, with its motto: "Body acceptance is the idea – nude recreation is the way".
So show the world that nude is not lewd!
Article sponsored by eHarmony.com