"Gotstyle Menswear" Toronto's Most Eligible Bachelor: Kabir!
Kabir was born on the island of Trinidad and immigrated to Toronto with his family at the age of 5. Growing up in Etobicoke, Kabir discovered his first love: swimming. As a full time competitive swimmer, and top ranked junior triathlete, he was able to travel the country training and competing while developing a work ethic and positive outlook that has continued to help him succeed in his post athletic life. Kabir continues to train and compete with a masters swim club and is currently one of the top ranked master's swimmers in the country.
After earning his license as an industrial mechanic, Kabir quickly moved up the ranks into management and is currently a maintenance superintendent for Canada Post. When he is not managing his staff, or looking for his next real estate investment, he is busy planning his next travel adventure. Over the past year Kabir has dedicated a significant amount of time to his new found passion of cultural/adventure travel. Some of his highlights over the last twelve months have included hiking active volcanoes, surfing in El Salvador, free diving in the Red Sea, dancing until sunrise in Ibiza, and most recently, camping under the stars in the middle of the Sahara desert. The next adventure on the books is tackling the Inca Trail in Peru this fall!
Name: Kabir
Occupation: Maintenance Supervisor
Things I'm passionate about: Travel, real estate, photography, supporting Canadian amateur athletics and kids in sport
My ideal first date would be: Something simple like a nice patio, or exploring one of Toronto's unique neighborhoods together
People say that I am: Honest, loyal, and always up for anything
My ideal partner is: Smart, loyal, funny, adventurous, active, beautiful inside and out
Dating deal breakers: Smoking
I'm not bragging but I: I'm pretty handy and can fix almost anything.
A talent that may surprise you: I take some pretty awesome travel pictures.
Three artists you'll find on my iPod: Calvin Harris, Alesso, Tribe called Quest.
My dream vacation: Hiking in the Himalayas
My favourite part of living in Toronto: Being part of the most multi-cultural city in the world.
What I put on my burger: Everything but pickles
I was most impressed on a date when she: She showed up with homemade cupcakes
In high school I was: A track star
My guilty indulgence is: Cake…..specifically cupcakes!
In my past life I was: An explorer
In my next life I'll be: A big festival DJ! The idea of making thousands of people feel happy using the power of music really appeals to me.
If my life were a genre of movie it would be: Drama
The actor that should play my life story is: I'm so unique I'd have to play myself!
Favourite Toronto hot spot: I wouldn't say that I have a favourite. Depending on my mood you could either find me on the patio at Vivoli on College, dancing at a club on King, with friends at the Beaconsfield in Queen West, or hanging out close to home at Williams Landing in Liberty Village.
Favourite ice cream flavour: Coconut at the moment
To relieve stress I: Swim
If I played hooky I'd: One of two extremes:
– At an airport ready for a random adventure on a whim
or
– At home on the couch, binge-watching a series on Netflix
If I found a genie in a bottle my three wishes would be: First wish would be obviously to have unlimited wishes. Second to give my parents and brother unlimited bank accounts. Third to find the perfect partner and travel the world together helping children.
Want to suggest or even be featured as one of "Toronto's Most Eligible Bachelors"? Email

[email protected]

with your suggestion.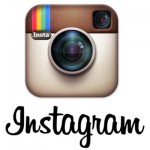 FOLLOW US ON INSTAGRAM TO SEE NEW BACHELORS AND BACHELORETTES AND BEHIND THE SCENES PHOTOS (eligiblezinesmosteligible)
Credits:
Photography by Daniel Joseph/Eligible Magazine
Clothing, styling and sponsorship provided by Gotstyle Menswear, Toronto.