Are you bored of dinner and movies? Well fear not, because we have a hearty list of better dating ideas to woo your beau or your belle.
Calling all foodies! Taste of the Danforth is back celebrating 25 years of deliciousness. The annual festival runs from Friday Aug. 10th to Sunday Aug. 12th. It showcases the area's Greek roots, as well as Canada's multiculturalism.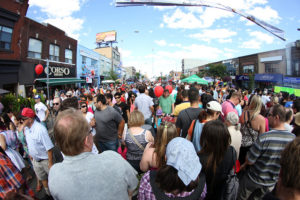 RELATED: The Best Summer Beauty Buys
Begin with a bite to eat. Many restaurants offer tasting menus, which include dishes for six dollars or less, so festival goers can try a little bit of everything. Treat your sweetheart to a variety of savoury and sweet without breaking the bank.
Work off that tzatziki by walking around and enjoying the array of music. This year there will be a Celebrity Stage with performances by Cuban bands, Aboriginal singers and Bollywood dancers. You can also learn different dances from around the world, which is coincidentally a great excuse to hold your date a little closer.
Check out the Art on Sneakers experience, where you can witness art in the form of a white sneaker. Watch artists compete or make your own design.
End your night with a bang by heading over to the "It's All Greek To Me" plate breaking activities.
Entrance is free, but be sure to plan for parking or public transit.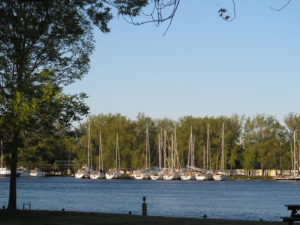 Dust off your dancing shoes and head to Electric Island music festival at Hanlan's Point, one of the Toronto Islands. Sweep your date off their feet with your dance moves (or make them laugh by your lack thereof) and enjoy the day surrounded by music, sun and sand.
The line up includes Green Velvet, Shiba San, Sydney Blu, Archie Hamilton and much more, divided between two separate stages.
The festival is on Saturday, August 11th from 2-11pm. General admission tickets are on sale at for $59.99 plus tax and extra fees. You can upgrade to VIP for $20 more. Transportation to the island is not included.
The island also has a baseball diamond, beaches, bike trails, fire pits, restaurants, and outdoor sports activities. Go early and lay on the beach for a couple hours before heading towards the music. Make sure not to lose your date in the crowd by grabbing their hand extra tight (wink, wink).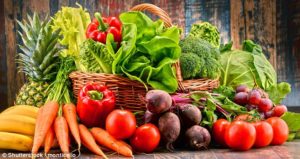 RELATED: The Best TV Shows To Watch With Your Partner
Why not impress your date and be socially responsible all at once? Take your special someone to Vegandale, a food and drink festival featuring dishes made without animal products. Walk around, eat some delicious food, and show each other cute pictures of your pets.
Vegandale is taking place at Fort York, Garrison Common, this Saturday and Sunday (Aug. 11-12), from 11am-7pm. Tickets range from $10-15, which only grants you entry into the festival. Food and drink are extra.
Don't let your beau get bored of those cute, but repetitive park dates. Upgrade to The Rosé Picnic, back for its second year on Saturday, August 11th. Treat your date to a glass (or two) of rosé and a grand picnic catered by Celebrity Chef Mark McEwan and other local restaurants. The Rosé Picnic supports Feeding Canadian Kids, an organization that provides meals for children in Canada. Each ticket purchased contributes one meal. Your date will swoon at your class and charitibility.
The picnic will be served twice, in the afternoon and evening, at Hotel X and Stanley Barracks on Princess Blvd. There will be live music, food, gifts, and a fashion show. Pink and white outfits are optional but encouraged. General admission tickets cost around $60.