Body image obsession and eating disorders are linked. If you overeat and feel stuffed or under eat and feel hungry it is hard to feel romantic, sexy and intimate with your partner. If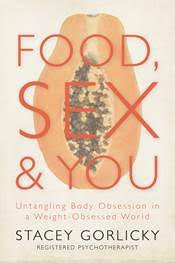 you look in the mirror and are critical of what you see because you have an ideal image in your mind of what you 'should' look like, it is hard to feel sexy and confident. There is a very close connection between love, food and sex. That is why I wrote, Food, Sex & You.
The difficulty often begins with the preoccupation or dissatisfaction of a person's appearance that leads them to want to either lose weight or change their appearance. This can often turn into an obsession and is almost always related to deep rooted issues that are too difficult to deal with; food and body image become the person's primary focus. The most common underlying issues are physiological imbalances, unresolved events from childhood, trauma and self-limiting beliefs.
In many cases, the presence of these underlying issues manifest themselves in unhealthy behaviours, including but not limited to, restrictive eating habits and over exercising. This is often a cyclical behaviour pattern that can lead to binge eating, anorexia nervosa, bulimia nervosa, compulsive over eating, and orthorexia.
From a physiological perspective, food and sex can have a similar chemical reaction in the body. When we eat or have sex we produce three neurochemicals in our body known as phentylethlamine, norepinephrine and dopamine. These three neurochemicals make us feel alive and excited. Phentylethlamine, also known as (PEA), is a releasing agent of norepinephrine and dopamine. This is a result of romantic love. Interestingly enough (PEA) is found in chocolate. Both food and sex make our bodies feel alert, alive and are basic natural foundations of life, which makes it closely intertwined.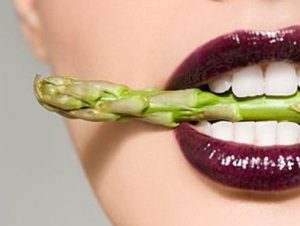 In Food, Sex & You I describe how we use our five senses when we eat, but we also use the same senses when we are sexually intimate, and doing both together can heighten your experience of food and sex. We also know that eating certain foods can help to raise your libido. It is proven that what you eat can certainly increase your health and vitality as well as your self-confidence and body image.
RELATED: Health Conscious And Eligible
The fear in either food or sex comes with the abundance that everywhere we turn we can over indulge and options are everywhere to over-stimulate our senses. The fear in that is a loss of control and sense of self-worth. The steps to take once you notice the symptoms are:
-Ask for help
-Find a specialist (doctor, psychotherapist, coach, family member, etc.)
-Create a treatment plan of action
-Stick to a regular eating schedule
-Develop a solid support team
-Identify your triggers
-Fill your life with positive activities
-Stay away from fashion magazines and weight loss magazines for fit women
-Do nice things for your body, such as getting your nails done or pampering yourself with a candlelight bath
-Take up yoga and stretching classes, spend time in nature and find quiet time away from electronics and your triggers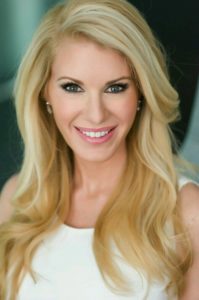 By Stacey Gorlicky
Stacey Gorlicky is a registered psychotherapist, addictions counselor, spiritual transformation coach and former producer and host of the call-in show "Mind Matters." Specializing in treating trauma, anxiety and depression, she takes both a spiritual and natural approach to healing as a passionate spokesperson for mental health issues. Stacey 's first book Food, Sex and You: Untangling Body Obsession in a Weight-Obsessed World is a fresh look at food, sex and what happens when we become too dependent on either, and how to start recovering. Food, Sex and You is available anywhere books are sold and as an ebook at foodsexandyou.com.