There aren't many people out there who have been single in the last five years that haven't tried online dating. It has become just as commonplace as meeting through a mutual friend, or during a night out at a bar. The thing is, everyone is busy. Sometimes, making an effort to put yourself out there, and actively look for someone is hard. So, creating an online dating profile has become a good way to be able to passively browse through singles, and zero in on the ones you are interested in. You can chat with them for a bit before meeting, and reduce the chance of wasting your time on a terrible date. Sounds easy, right? Not quite.
There are plenty of ways to screw up online dating too, but avoid these 5 things, and you are off to a great start.
Using an Outdated Photo
There is no denying that looks matter. Everyone wants to be physically attracted to the person they are dating, and there is nothing wrong with that. You might think posting a photo of you when we were younger, and in better shape, and had more hair, will attract the women you want. But you'd be wrong. The second a woman shows up at sees that you aren't what she expected, the date is pretty much over. She is automatically going to think you are a liar, and that is not a good first impression.
Use a recent photo. Then the women you meet in person will be more likely to be interested in the real you, not the person you wish you still were.
Focusing on Your Bank Balance
There is no place on your online dating profile for your annual salary. Bragging about your pay cheque isn't going to go over well with women who are looking for a real relationship beyond a sugar daddy situation.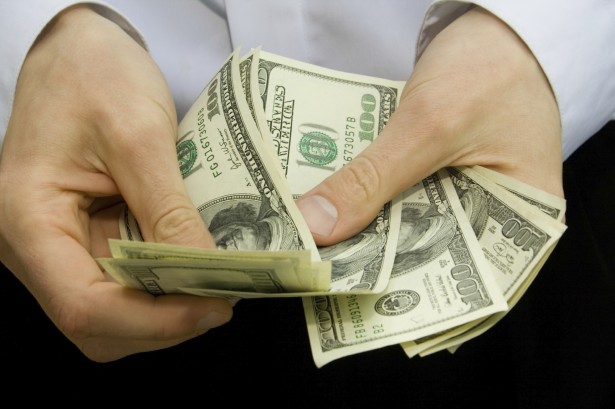 If you put the emphasis on how much money you make, then you are only going to attract women who do the same. Do you want a woman who expects you to be constantly showering her in money? You are a lot more than the credit limit on your gold card, so act like it.
Not Reading Profiles
It is true that women on dating sites get a lot of messages, but a lot of those messages contain nothing more than a "hey, what's up?" You can do better than that. How, you ask? By actually reading her profile, and asking her a questions about her interests, or finding something in common with her to spark a conversation.
If you want to stand out, you have to seem genuinely interested in her specifically, not just getting a response from someone, anyone.
Not Being Confident Enough To Ask Her Out
One of the biggest turn-ons for women is confidence. That means going after what you want, which if you are on a dating site, is an in-real-life date. A possible relationship can only go so far over instant messenger, so go ahead, ask her out on a date! If the conversation has been going well so far, then you might as well take it out into the real world, and see if the chemistry is there.
Believe me, she will lose interest pretty quick if it becomes obvious that you are too afraid of rejection to ask her out.
Giving Up Too Easily
Everyone gets rejected. It's part of life. What matters is that you keep trying, because if you give up, you definitely won't get anywhere. Not every woman is going to respond to your message, but taking it personally isn't going to help. If she doesn't respond, it's her loss, and there are plenty of other women out there.
If she turns down your request for a date, then at least you know she isn't interested, and you can look elsewhere. The point is, don't give up on online dating because it is taking longer than you hoped. It takes time to find your soul mate!