In many cultures, Christmas is a holiday season for meetings, eating, gifts and family. Unfortunately, most couples do not think of this season as an opportunity for improving lovemaking, for seeking the time to be alone to enjoy each other, and most of them, even seem to forget their sex lives!
Christmas is usually a family time, bonding, and sharing where most couples pursue various individual activities such as shopping and encounters with friends. A study published in 2004 pointed out that a great number of men buy Playboy magazine only at this time of year. That is, only in December.
On the other hand, another study indicated that a great number of women shop alone during this time of the year. That is, shopping more and alone in December. Therefore, December seems to be a time for personal entertainment where magazines, friends and shopping have become the soothing activities for this season, rather than lovemaking.
Christmas season has become for many people a stressful time full of anxiety, tension and depression for many reasons, especially financially. As a defense mechanism, people seek ways to relax and entertain themselves in order to be ready for the occasion, but they do it in an individualist way, forgetting their partners and the good things they can bring.
During this time of celebration and joy as well as of stress and tension, there is nothing better and more pleasant than a good relationship and great sex in Christmas! This holiday season may become a good time for improving your relationship by making every day an opportunity to spice up your sex life, to get closer to your partner, and not just to celebrate the holiday, but also your love.
Do not walk away anymore by yourself, instead hold your partner's hand and make love to him or her.
You can fill the season with hot holiday sex if you have the courage to place your partner first and above all.
Start by building a harmonious, peaceful, and calm atmosphere where both of you feel free to talk, smile, enjoy, be authentic and spontaneous. Make this time a special time to enjoy life as a couple, not just as a mother, father or friend. Talk and listen to your partner, kiss and love him or her every day!
Turn yourself and your partner on for Christmas time, make this season a REAL LOVE SEASON. Make love as much as you can, and make the holidays a time for passion, kisses, intimacy, love and sex!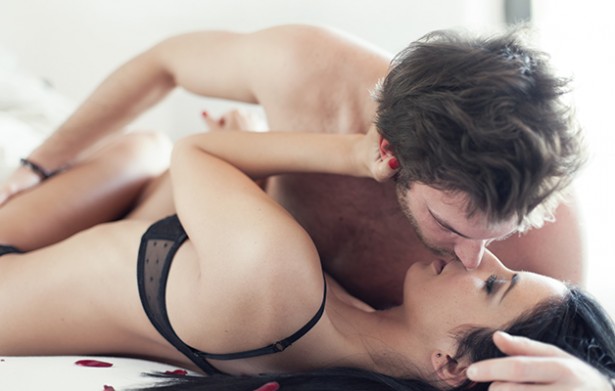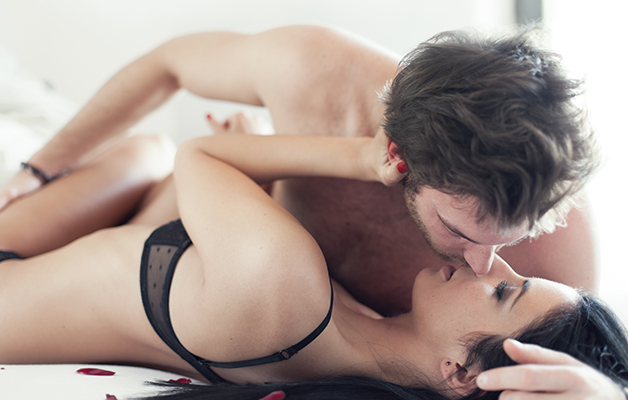 It is good to have individual activities, go shopping and visiting friends, but do not forget the passion in your relationship. That this holiday season will not mean your partner's physical, emotional and sexual abandonment. This is a great time for love expression and hot sex. Let your partner know how important, wanted, sexy and loved she or he is. Make sure to open the way and set the path for lovemaking. Here are four tips that may help you to achieve that goal.
1. Maintain an OPEN ATTITUDE
Being open is being able to hear and receive feedback, comments, recommendations, suggestions and critics from your partner without getting defensive. You may or may not agree with what your partner says, but take so in a serious and respectful manner. Avoid being rigid, taking only one position. You can share ideas and carefully review them without being rude. The more possibilities, the more freedom and joy together.
2. Be HONEST
Being honest means being sincere without cutting your throat by offending or hurting your partner. You know yourself and just want to know more about your partner, so value everything about him or her. By giving value to your partner you can speak honestly and be appreciated for what you say. Honesty should be important for you and your partner, it opens the doors to true intimacy.
3. Be CONGRUENT
Consistency is the harmony between what you say and what you do over time. Your actions reflect what you are thinking and believing.  Any love action to demonstrate your love should be important. If you say "I love you" but shout, abuse, yell, go away, avoid, lie, or cheat on your partner, you are not being congruent since your actions and words are the opposite. Therefore, by not being congruent you can't expect your partner to trust you.
4. GIVE & RECEIVE
Ask for what you need directly and with no doubt. Do not expect your partner to guess what you want through manipulative behaviors. Manipulation only leads to resentment. Be willing and ready to accept anything (little, a lot, cheap, or expensive) your partner gives you, do it with joy, and be available to receive from him or her. On the other hand, give without expectations. Give whatever you can give to your partner as a way of expressing your love, and do it without expecting something back. What matters are your intentions and how you express them.