How To Read A Duet Article
If you are a man that is reading an article written by a woman, you may be analyzing the article in such a way that could leave you puzzled and probably curious. You may have questions of your own or even different theories that combat or challenge the opinion of the female writer whom is sharing her thoughts with you. The purpose of a Duet Article is to provide two opinions that either compliment each other or oppose each other. At times, a man sees the world one way, and a woman sees the world another. Other times they see the world through similar perceptions and come to agreements in theory, but use different words to express themselves. By creating a contrast between the two sexes, readers can indulge in content that stimulates the mind, body, and spirit in various ways. Much like a song that is sung as a duet, when you hear a woman sing her part, you respond differently than when you hear a man sing his. Duet writing intends to have the same effect.
Take a couple minutes, grab a hot beverage, sit somewhere comfortably and enjoy Channa and Marcos' Duet Article on "Sexual Insecurities With Women".

A Woman's Opinion: Channa
Sex is fun!
That's why we have been doing it for centuries. Gone are the days of having sex purely for procreation. Gone are the days when sex was thought of as taboo. With the partner, you've chosen as one you wish to entangle your energy with, sex is the path to bliss and absolute pleasure.
However, not all women feel this way. For many women, the thought of sex with a new partner or even a long-term partner results in severe anxiety as sexual insecurities rise to her consciousness. Through hundreds of consultations with my clients, there are three insecurities that I hear most often.
Let's dive into the male mind and uncover some truths:
1. Many women fear revealing their bodies to their partner. They fear they will appear unattractive because of their imperfections. They request to make love with the lights off. Perhaps they keep a nightie on during intercourse. If not, they bashfully cover themselves up immediately afterwards and walk backwards out of the room. Does this sound familiar ladies? When we focus our energy on our perceived vulnerabilities we are missing out on the experience itself.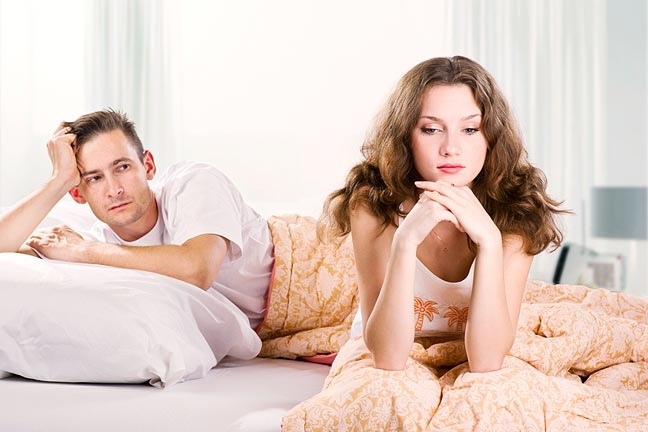 I am a big believer that confidence is one of the sexiest traits that either sex can possess. Bodies come in all shapes and sizes. What matters most is accepting, loving, and owning your body for all its beauty and its imperfections alike. I'll admit though I am curious what men really think about the importance of a women's body. I look through the media and see such vast displays of sexually empowered women showing off their bodies and I can't help but compare myself and wonder how I'd ever match up.
Kim Kardashian is known for her curves, Victoria Secret models possess more of a thin physique, and fitness industry women are showing off their muscles on the magazine stands. All these bodies are beautiful, but very different and definitely not possessed by the average woman in North America.
Marcos, when engaging in sex, what do you men really think about a woman's physique?
A Mans Opinion: Marcos
Well, frankly it depends on the man's personal preferences. I'm a strong believer in confidence of one's self. If a woman is comfortable with her body enough to engage in the act of sexual intercourse without doubting herself and expressing an insecurity during, prior, or after having sex, then that gives a man confidence in his performance.
Men don't want to hear about your insecurities, especially when the relationship is new or if you're just hooking up with no feelings involved. But, when the relationship has already been tested with time, and there is a deeper connection between the two involved in the relationship, a man is usually more open to receiving a woman's insecurities and accepting them as a part of her character.
He may encourage her to take action towards changing her physical appearance by way of physical exercise, or possibly provide her with motivation to truly believe in her self-worth.
He may also provide her with a positive support system that reminds her of how much he adores her just the way she is.
However, going back to the confidence in one's self; exuding a comfort in your own skin is always a positive attribute to develop. Some men could care less, while others have a preference in body type.
It all comes down to personal preferences. It would be great to have our readers comment below this article to share their own personal opinion of how they view a woman's physique during sexual intercourse.
A Woman's Opinion: Channa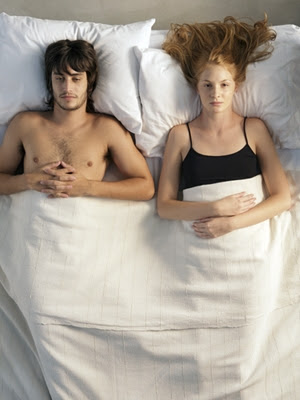 2. "What if he thinks I'm bad in bed?"
This is another question I frequently hear from my female clientele. Communication and chemistry are the keys to great sex. First of all, there is no right or best way to have sex. There is a saying that goes; "Different strokes for different folks", meaning we all like different things. Some people want to f*** and others want to make love, some want it hard and fast, others want it slow and sensual, some get aroused by dirty talk and others not so much.
It's important to feel comfortable communicating with your partner. If you don't feel comfortable discussing sex, then you should not be having it!
Ask your partner what his preferences are, and be attentive to his bodily responses to your touch. Be sure to also vocalize your own likes and preferences. Once you both know what your turn-on's are, it's a whole lot easier to satisfy each other instead of simply guessing.
It's normal to be nervous or a little shy the first couple times you are with a new partner, but don't let your insecurities distract you from what can be a fun and fulfilling experience. Experiment lots and have fun getting to know one another on this sexual level. The best sex happens when you are present and in the moment with your partner.
Marcos, are there actions or behaviours that make women better lovers than others?
A Mans Opinion: Marcos
Yes, absolutely there are actions and behaviors that make women better lovers than others. Figuratively speaking there are a million-and-one ways to have sex. Some women that are more confident with themselves are more open to experimenting with their partners and others that are not as comfortable with themselves, are more shy.
Considering we have a vast variety of personality types in the world that are blended with different cultures, different upbringings, and different influences that have shaped our sexual tendencies and desires, women have developed sexual characteristics throughout their lives by way of experimentation, self-discovery, and personal self-expression.
I would imagine that going down on a man is no easy task. I would also imagine that exercising the skill that comes with the act itself would take a significant amount of self-confidence to act upon. Becoming great at exercising fellatio is developed with the desire and a will to want to be great at pleasing your partner. Women can learn how to please their partners by discussing various methods amongst friends, reading books, inquiring in magazines, watching adult videos, or asking their partner how they like it. The same goes with the act of penetration. For women that are curious of ways to experiment with their sexual fantasies, there are 100 animated images at WeWomen.ca that can be used as a source of guidance and inspiration to improve the quality of your sexual intentions.
A Woman's Opinion: Channa
3. Most women don't orgasm via penetration. When receiving oral, or clitoral stimulation, sometimes women feel like there is so much pressure to "orgasm" or women feel "it's taking too long" and that takes away from the present moment, making it difficult to reach the Big "O".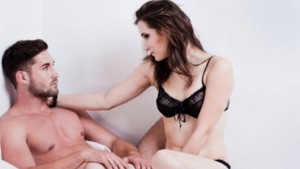 Orgasms are awesome, there's no argument there, but does a women's performance to orgasm every time matter?
I personally don't believe that sex should be goal oriented. By focusing solely on one desired outcome, you miss the pleasure of the journey. The more pressure women feel to have an orgasm, the more nervous they get, the less they can relax, and the least likely it will be for her to reach it. There's so much more to sex than those few Big "O" seconds.
Personally my favorite, most memorable romps between the sheets have been ones in which I didn't orgasm, but I did experience ecstasy nonetheless.
Know thyself! Masturbate and get to know your own body, likes, turn-on's, and fantasies. This way you can communicate them to your partner. Like we discussed earlier, communication is vital to having great sex.
If you're continuously having trouble reaching orgasm, I would also ask yourself whether you are truly comfortable with your partner. If you are not comfortable with your partner, you aren't going to allow yourself to relax, and you are not going to be able to communicate your desires. You will be left with unsatisfying experiences and wishing for more. Men are not mind readers. If you want something, ask for it.
Men and women alike get "performance anxiety". Sometimes men can't get it up, and sometimes they can't keep it up. Sometimes women, for whatever reasons, don't reach orgasm.
Marcos, how important is it to men that women climax?
A Mans Opinion: Marcos
In my opinion, a woman's climax is crucial during sexual intercourse. I find it imperative to focus all my attention on making sure the woman experiences orgasm before I do. But that's just me. It's important for a woman to do as best she can to acknowledge the strength of the connection with her partner. If a man adores you, he'll want you to orgasm undoubtedly. But if a man doesn't respect you and he's just "in it for the thrill of it all", then don't expect to be treated as perhaps your husband that loves, cares, and wants the best for you would. That's the reality of sexual intercourse with people that don't mean much to you. When you're hooking up based on attraction and lust, you'll only receive a limited amount of attention. Not always, but most of the time. In real life, random encounters with people you hook up with based solely on attraction only go so far when it comes to being fulfilled as well as you'd like to be.
Other times it depends on the quality of the relationship between the two individuals involved and other times it doesn't. I've met thousands of men that could care less about making a woman orgasm. During sex they are so caught up in their own raging sexual appetite that they forget (or consciously choose) to not consider her pleasure as the pinnacle point of importance to developing an even greater sexual experience. Many men that I have shared opinions with don't seem to understand that by providing a woman with euphoric sensations of sexual stimulation you earn an insatiable desire for her to want to please you in return.
Other women have a difficult time reaching the point of orgasm (for many reasons listed above by Channa) so they focus their attention on either receiving whatever they can and often risk getting bored in the process so they turn their attention to pleasing their man instead. Some men may not like this because it'll make them feel like somewhat of a failure for not being able to make their woman orgasm and others could care less because they just want to orgasm themselves.
It all varies on the quality of a man's intention.
Channa's Closing Statement
Like most facets of life, sex and sexual preference all comes down to unique, individual based opinions. It seems that between both the male and female sexes, we've all come to a similar understanding; Confidence is a trait to be admired and embraced. It may be cliché, but if you are not feeling confident, "fake it till you make."
It has been said publicly that it takes 21 days to develop a habit. By displaying the traits of confidence, it will enable true confidence over time because your habitual actions will begin to shape your mind to follow through with actions that enable you to act on confidence behaviours. Marcos said it best, "Men don't want to hear about your insecurities, especially when the relationship is new or if you're just hooking up with no feelings involved."
Ladies, get out of your heads and MORE INTO THE MOMENT!
If you are not a confident woman, consider this the following:
Confidence will get you to places that you could never even imagine and guess what? Pseudo-Confidence will even make you more desirable to men as long as you feel good about yourself! I believe in you! Email me if you'd like to learn more about how to develop your sexual insecurities and boost your levels of confidence. Visit my site and click the "Contact Me" tab. Chat soon lovelies.
Marcos' Closing Statement
Throughout this article I was asked 3 important questions:
1. When engaging in sex, what do you men really think about a women's physique?
2. Are there actions or behaviours that make women better lovers than others?
3. How important is it to men that women climax?
The answers to all of these questions varied on the perception that I viewed them from. There's different views that come from different people. Ultimately, my goal was to summarize my answers as best as I could in order to create connection and relatability with the general population that's reading this article. Confidence, an open mind, safe practice, and respect amongst people involved in sexual intercourse is required in order to experience sexual chemistry at its best and finest moments.
Thank you for reading our Duet Article on Sexual Insecurities With Women.
Contact Marcos
If you enjoyed this article and would like personalized coaching, feel free to visit www.MarcosMendosa.com for One on One coaching by Marcos Mendosa.
Contact Channa
If you enjoyed this article, please visit www.ChannaBromley.com to read more and learn about all the services I have to offer including MatchMaking & more!