"Sex with Dr. Jess" Bachelorette: Nina!
Nina Dixon is the community producer and host of In the Loop a new show on Rogers TV. She was born and raised in the suburban neighbourhood of Mississauga. Juggling the many hats she wears as a big sister, philanthropist, volunteer, Rotarian, host, producer, model, actress, entrepreneur and youth outreach worker, Nina has established herself as a pillar within her community.
In January 2013, Dixon became a reporter for Access Peel and was nominated for the Prix Excelsior Award, which celebrates excellence. She commenced a fourth season of her talk show In the Loop with Rogers TV.
Last summer Nina was found emceeing galas, speaking at conferences and featured in TV campaigns for Hockey Canada and Chapman's Ice Cream.
In October 2013 she was the keynote speaker alongside the Mayor of Brampton for the Cardinal Leger Secondary School Academic Achievement Awards where she was presented with an award for being one of the most inspirational, motivational and dedicated alumni.
Known for her devotion to volunteerism and hard work Nina has established herself as a young woman who cares about her community and she brings that unique talent to In the Loop, as it continues to break borders and blaze a path through communities and within the entertainment industry in Canada.
Name: Nina
Occupation: Talk show host and producer
Things I'm passionate about: Family, elderly, children, traveling and career goals.
My ideal first date would be: At a cozy place with good food and great music; ideal for conversation
People say that I am: Funny, lively, charismatic,
My ideal partner is: Compassionate, consistent, honest, affectionate and attentive
Dating deal breakers: Arrogance, narcissistic, bad manners
I'm not bragging but: I'm a pretty great dancer
A talent that may surprise you: I do photography and take great photos
Three artists you'll find on my iPod: Beyonce, Bob Marley, The Goo Goo Dolls
My dream vacation: The Amalfi Coast with a short stop in Rome
On weekends you'll find me: Working in the studio, on a road trip or experimenting with a new recipe
What I put on my burger: Pickles, ketchup, hot peppers,
I was most impressed on a date when he: Was a perfect gentlemen and held doors, pulled out seats and planned something unique for us outside of the typical dating venue.
In high school I was: A little nerdy
My guilty indulgence is: Cheesecake
In my past life I was: An Egyptian Queen
In my next life I'll be: A DJ because I love music so much
If my life were a genre of movie it would be: Thriller because you never know what to expect
The actor that should play my life story is: Kerry Washington
Favourite ice cream flavour: Strawberry Cheescake
To relieve stress I: Workout, travel, read
If I played hooky I'd: I'd feel guilty. I honour my commitments.
If I found a genie in a bottle my three wishes would be:
1. Good health
2. Happiness
3. More Wishes!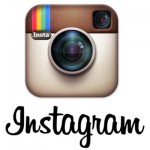 FOLLOW US ON INSTAGRAM TO SEE NEW BACHELORS AND BACHELORETTES WEEKLY! (torontosmosteligible)
Credits:
Clothing sponsor: Da Zooo
Special sponsor: Sex with Dr. Jess
Photographer: Steven Lopez/Eligible Magazine
Make-up: Grace Howley/2 Sisters & A Dream