Toronto's Most Eligible Bachelor: Ben!
Twenty-five years ago, Ben left his beloved hometown of Vancouver to pursue a modelling career which has taken him from Miami, to Tokyo and all of Europe's fashion capitals. After several years of travelling, and a chance booking in Toronto, Ben fell in love with the city and made it his home. Toronto's vibrant fashion scene allows him a to live, work and play in the greatest country in the world. In his spare time, you can find Ben riding his motorcycle, sailing Lake Ontario, or fishing in cottage country.
After hosting several successful birthday parties, it became apparent Ben also has a promising future as a promoter, and he has forged strong relationships with many of Toronto's premier venues.
While still enjoying a busy career with Elmer Olsen Model Management, Ben is happiest when he's bringing people together at one of his many events. You'll find Ben suited up and ready to party, at his upcoming Valentine's Day bash at The Spoke Club on February 14.
Name: Ben
Occupation: Model/Promoter
Things I'm passionate about: Family, friends, sailing, motorcycles, fishing, snowboarding, working out, hockey, movies and travel. I love nothing more than being with an amazing group of people that are blissfully happy celebrating!
My ideal first date would be: Very comfortable with lots of laughs.
People say that I am: A nice guy
My ideal partner is: Kind, sensitive, intelligent, and funny … easy on the eyes never hurts.
Dating deal breakers: Really bothers me when people talk at you and don't want to listen!! You can tell they're just chomping at the bit for their turn.
I'm not bragging but I: Make a mean pot of chili.
A talent that may surprise you: I can whistle.
Three artists you'll find on my iPod: Oasis, Black Keyes, Bruno Mars
My dream vacation: I always wanted to go to South Africa.
What I put on my burger: Everything but onions.
I was most impressed on a date when she: Didn't pick up her phone.
In high school I was: Short and nerdy
My guilty indulgence is: Oreo cookies.
In my past life I was: A Dolphin
In my next life I'll be: Killing it!
If my life were a genre of movie it would be: A tragic comedy
The actor that should play my life story is: Benedict Cumberbatch (people think we look alike) I wish it was Brad Pitt, but definitely Cumberbatch
Favourite Toronto hot spot: The Spoke Club, but of all time 606 for sure!
My favourite part of living in Toronto: The People
Favourite ice cream flavour: As a kid it was that Blue Bubblegum then Chocolate Chip Mint, but as I get older I'm really enjoying Maple Walnut.
To relieve stress I: I find Yoga the best stress reliever and there have been times where I have done a fair bit of it, but regrettably not recently. The gym is great and any type of exercise.
If I played hooky I'd: I'm always playing hooky…. I'd go sailing or fishing or see above in "Things I'm passionate about".
If I found a genie in a bottle my three wishes would be:
1. World peace
2. Food and water for everyone
3. The ability to teleport myself anywhere
Want to suggest or even be featured as one of "Toronto's Most Eligible Bachelors"? Email

[email protected]

with your suggestion.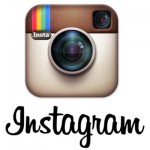 FOLLOW US ON INSTAGRAM TO SEE NEW BACHELORS AND BACHELORETTES AND BEHIND THE SCENES PHOTOS (eligiblezinesmosteligible)
Credits:
Photography by Daniel Joseph/Eligible Magazine
Clothing, styling and sponsorship provided by Gotstyle Menswear, Toronto.