Whether you are single or spicing up your relationship, the purpose of flirting is to generate chemistry. It's a form of play that stimulates curiosity, summons attraction and ignites the sparks that may lead to a fiery romance.
Flirting is the start of possibility. It can be innocent with the intent to create enough chemistry for a playful connection, a spicy conversation and a way to feed the ego. Or it can be seductive, used to conquer a target or lure a potential mate.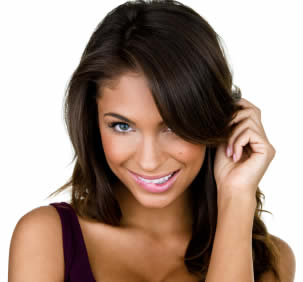 In either case, flirting when done right, gives us a sense of power. It hinges on our capacity to own our sexual appeal. To know we have something another could desire and to create allure and induce a craving. It's intriguing to the recipient and ultimately both parties once the game begins – because it plays on our yearning for approval. Since sensuality between 2 people is based in fantasy, much of good flirting leaves room for the imagination to work its magic. It non-verbally and subtly creates the questions: Are you? Who me? What if? Do we? What next? With the ultimate answer being "I don't know, let's see".
Flirting brings two people (or more) together to see what kind of sensual fantasies could be fulfilled. We ultimately have a Hollywood image of what it feels like to be drawn in by another and have our will thrown to the wind to satisfy the deep desire to be the star in a dream fantasy. The deciding factor is whether your fantasy is compatible with your prospective mate's. If your ideal is to hold hands and have emotionally connected friendship love or you prefer a breathlessly anonymous tryst, as long as it seems the other person is on the same wavelength, flirting will lead to a successful hook up.
It's important to note that although it can ignite a fire, successful flirting does not determine whether or not the relationship can stand the test of time. We have all felt the excitement of a promising start only to be left bewildered by the abrupt fizzling of what seemed like something possible.
A lot of people say "I don't know how to flirt". The skill lays on a foundation of self approval and the capacity to create curiosity with a sense of play.
1. Put yourself in the fantasy state. What is your idea of who you are as a sensual person? You know who you are as a professional persona, a friend persona, now establish your desirous persona. Since flirting is largely role play, use any of the romantic comedy or seductive drama characters to build your self ideal. Who do you relate to and how would they act?
2. Know you are wanted. Connect with the part of you that has high self esteem and knows you have something that others can crave. It doesn't have to just be physical, it could be your sense of humor, your wit, your brains – although it's important as you get more proficient at flirting that it become the essence of who you are.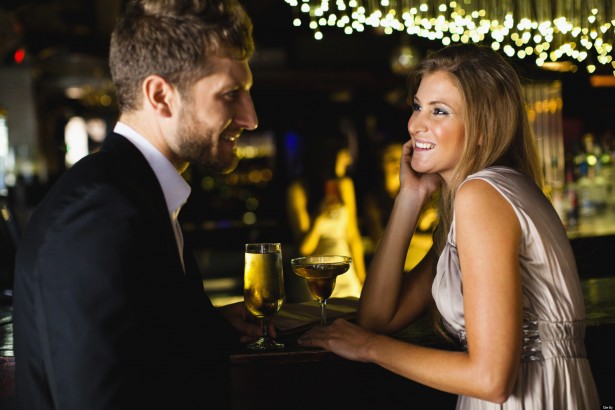 3. Flirting begins with your eyes. Looking towards and looking away to see if there is a connection. Then it's followed by a small smile. Subtle hints of approval to stimulate the need for more. Then it's the art of turning your body towards to show the willingness to be approached. And away to create intrigue. Finally conversation is added. It begins with light questions. The lighter the better. Fantasy doesn't like reality. The more you are able to have a conversation that is not so ordinary, the more intrigue you create. Be playful and depending on your persona, cool or warm but engaging. Once you engage, add parts of your real self to create depth and see if the sparks can ignite a fire.