I don't know about all of you, but if I saw one more snowflake or experienced one more absolutely freezing cold night, I was going to lose my mind! After this past winter, I welcome on the spring showers because it just inches us closer and closer to summer!
However, with the switch of the seasons springtime can be very unpredictable and inconvenient when it comes to rain. With that said, how many unfortunate souls we all see out there with their messenger bags placed over their heads or wearing a plastic hooded poncho that I assume was a brilliant idea to grab from the Dollarama. As a result you only end up looking like a "Maid of the Mist" cast away from Niagara Falls. The only way to be prepared and to ensure this doesn't happen to you gentlemen out there is to introduce to you some stylish waterproof gear. Hopefully, you will soon be catching yourselves stalking your weather network app on your phones or chasing the next rain cloud just so you can sport your new gear.
When it comes to weather forecasting, if you are anything like me the words "a chance of showers" completely doesn't process. I never seem to pay any attention to the possibility, unless it is a cozy lazy Sunday that I know I can use as an excuse to watch a full season of American Horror Story. Which is why so many of us end up ill prepared, soaked and miserable because we are caught in the middle of a rain storm. Rain coats and umbrellas overall end up always being an afterthought and let's be honest, how many of us want to add one more thing to carry in our already overly packed bag, least of all to add an umbrella for the possible "what if it rains" scenario. So here are a few of my favorite and suitable classic style options that embody the right amount of edge and practicality that will have you stylish and prepared.
1) A Strong Umbrella!!!
How many of us right now are thinking about that one particular moment when you were wrestling with your umbrella as if it was crocodile about to get loose, only to notice you have now become what seems to be entertainment value for many onlookers zipping by in their dry vehicles as you are falling apart before their very eyes. In order to avoid any further humiliation, you then try relentlessly to turn your umbrella back to its original form since now your only shield from the elements is gone and you just end up looking like you have been dragged through a gutter from walking a block in the rain to get to your destination.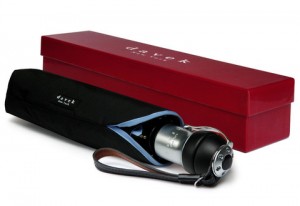 Don't worry! We have all fallen victim to the struggle that takes place between ourselves and our flimsy umbrellas on any given rainy/windy day. So instead of praying that your umbrella does not give into the hurricane-like winds that just came out of nowhere as you push forward onto your quest. Your answer to this problem gentlemen is the Davek Solo umbrella. The moment you pick up a Davek Umbrella you will immediately sense that this is a whole different kind of umbrella.
2) A classic "Burberry" trench coat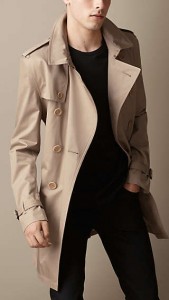 As we live in a time of constant rush, we never seem to have enough time for anything especially in the morning when we are getting ready for work. So if you are on a tight timeline and you finally make it to the lobby of your condo or your front step, the dreaded feeling is that sprinkle on your face. You know what I'm talking about! We begin that battle with our inner voice "can I get away without going back in and digging out my raincoat". Well, if you make the investment in a "Burberry" cotton twill trench coat that is timeless and stylish, believe me, you will make the extra effort and look for any excuse to wear it. This particular trench is a Kensington modern fit, which is tailored to the body with slim set-in-sleeves, epaulettes, storm shield, belted cuffs and to give it the Burberry signature flare the coat is complete with a check under collar. Believe me, it might be a pricey investment but this shower proof trench will never be left behind and you will always look dapper.
3) Waterproof Footwear
Depending on whether or not you are commuting to work or just hanging out with friends on a casual rainy day, your footwear choices can really determine your mood for the day. Instead, of walking around dodging puddles, only to end up in damp socks and shoes, here are two great waterproof footwear choices for casual and dressy.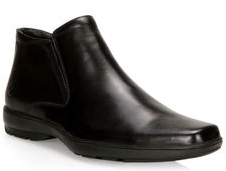 Dressier Option
The Brand "Artica" which is found at the store "Browns" created a very classic, sleek waterproof boot that is made of leather with a rubber sole and is a great option if you want to commute and not bring an extra pair of shoes to change into that day.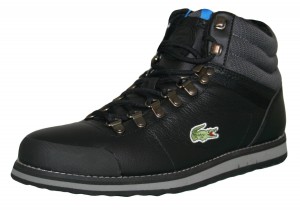 Casual Option
The brand Lacoste created a stylish waterproof, high top sneaker inspired boot.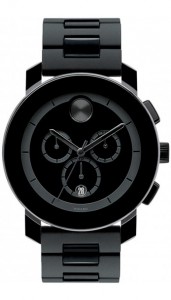 4) Water Resistant Watch
I'm sure most of you don't leave your home thinking I better wear my water resistant watch in case I encounter a few raindrops. But look, who needs another excuse to buy a watch guilt free? YOU DO!!! So If I were you, go check out the brand "Movado", I am currently obsessed with their "Movado Bold Chronograph watch". This stylish water resistant, stainless steel watch is very versatile and can be worn from day to night. A helpful styling tip to all the gents out there that are still holding strong to their super blinged out watches that take up some serious real estate on your wrist, I would start moving towards this type of a design because it is moving farther and farther away from the "big is better" mentality. . (Insert pic)
5) Waterproof iPhone case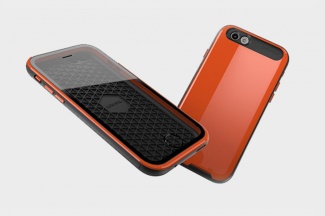 The brand "Lunatik Aquatik" offers one of the few fully waterproof cases and thankfully they did because how many times have you dropped your iPhone in a puddle and you end up submerging your highly expensive phone into a bag of rice hoping that the rice will breathe new life back into your phone. Well, since Apple didn't make the iPhone 6 or 6 plus waterproof, this sleek, colorful design will answer your prayers.
So let's hope that when you are strutting down the street looking all stylish and completely equipped for any rain and wind that might come your way, please sympathize or lend a helping hand to your poor fellow comrades that are ill informed and just battling it out against the elements clueless and wet.