It won't come as a surprise to hear that women spend a lot of time (and money) on hair maintenance — ten days per year on average according to a popular women's magazine. So it's now time to put an end to all those hours spent in front of the mirror trying to tame unruly, tired hair with just a few easy tips.
1. Leave it in!
Gain time by using leave-in styling products that will do all the work for you. Among this new breed of products is WEN styling crème, which helps you keep the hair moist and shiny and doesn't need to be washed off. Depending on your hair type (frizzy, curly, dry, oily, damaged, etc…), you should test a number of different products to help you achieve the look you want and give your hair the specific care it requires.
Time saved: 5 minutes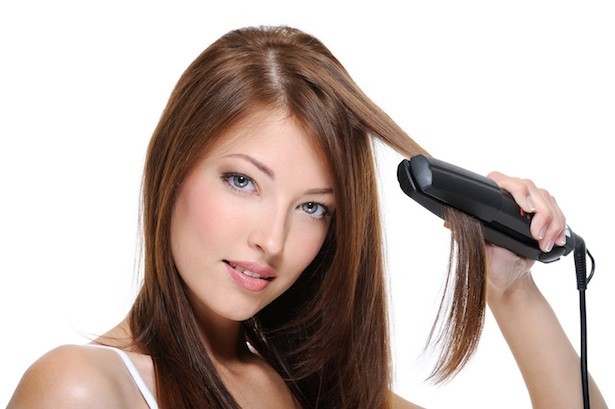 2. Avoid the heat
Heat generated by hair straighteners, hair-dryers and curlers can cause a lot of damage to the hair, from dryness to split ends. So give your hair a break from time to time and embrace your natural look. Your best option would be to let your hair dry naturally but if you really have to, dry the moisture off your hair as much as possible with a towel to save time and reduce heat exposure.
Time saved: 15 minutes
3. Simply…don't wash!
The more you wash your hair, the greasier it gets. Shampooing every day makes the scalp produce more sebum, which makes the hair look greasy. Try and space the washes out as much as possible. Dry shampoo is a great in-between washes solution: it contains talc which absorbs the sebum and only takes a minute or two only to apply. Just spray in and then brush out: it doesn't get any easier!
Time saved: 10 minutes
4. Style it
Sometimes, a little hair pin or two and a hair bubble is all you need to fix a bad hair day in between washes. What's more, applying them will take you under just two minutes!
And if you have long hair why not try a top knot, ponytail, hair twists, or braids. These styles actually work better with hair that hasn't been recently washed as it has more texture. With shorter hair, opt for your favourite scarves and hats for a cool and retro look instead. No one will ever guess waking up this morning was a bit of a hair drama…
Time saved: 15 minutes