1. Mariposa Thanksgiving Brunch Cruise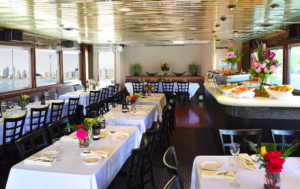 Don't have plans for Thanksgiving? Well you do now. Get you and your date seats on the Mariposa Thanksgiving Brunch Cruise for Sunday, Oct. 7th. Surprise your date with this breathtaking cruise, including a scenic view of the autumn Toronto skyline, a delicious brunch buffet by celebrity chef Andrew Capone, and a fully stocked bar onboard. You can give thanks that you've met each other while you chow down on some of your Thanksgiving favourites.
Tickets are $59.95 each online at mariposacruises.com. Boarding starts at 11:30am at Mariposa Cruises, 2017 Queens Quay West, Pier 6, and you will cruise the water from 12-2pm. Secure your spots before they're gone!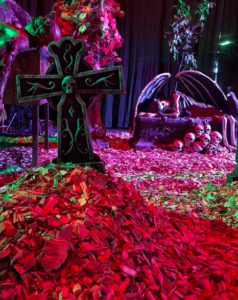 Prepare your vocals for a scary ride through Toronto's best haunted attraction. Take your date on a spooky adventure including unlimited rides, a ghostly illusion act, and horror mazes. Plus, be prepared to dodge live scare actors throughout the night! Being scared is fun, plus it's a great opportunity to snuggle into your date for extra safety.
Tickets can be bought online or at the door, and they never sell out. Most exhibits are inside, so rain or shine, you can still get your scream on. You can buy tickets for Friday and Saturday most weekends, plus a few extra days at the end of October. Hours are usually 7pm-midnight with a few exceptions. General admission is $33.95 plus tax, but you can also purchase a Fast Pass to avoid lines.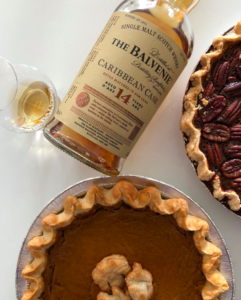 Spice up Thanksgiving inviting your date over for a pairing of pie with delicious whiskey, like Balvenie! Get your taste buds buzzing with a combination of your favourite sweet and savoury pies, and a dram of aged whisky. Wow your family, friends and love interest with your unique and flavour-busting pairings. You can also get a few whiskies and pies and see which pairing you like best! One example is the classic apple pie paired with the Balvenie DoubleWood 12-year-old whisky. The rich fruit notes of the Doublewood bring out the flavour of the apples and cinnamon perfectly. Take a gander at all the Balvenie whiskies, made in Scotland the United Kingdom and aged to perfection.