In my practice I have often encountered single individuals who are concerned that masturbation will inhibit their desire to seek a partner for dating, or sexual fun. Some even stop masturbating completely while in this companion-pursuing mode. While each individual is certainly unique in regard to their emotions and cravings, the fact is that masturbation does not interfere with one's motivation or yearning to date or "hook-up" with others for sex.
In reality, the reverse is accurate. Masturbation basically advances your sexual essence and sex life. If a male is pleasuring himself regularly while dating, he will last longer during sex, generating a more gratifying experience for both partners. If the female is a consistent self-pleasurer, she possesses a consciousness of her own body that most will find erotically stimulating.
Masturbation is a kind of calisthenics for your sex muscles: if you don't use it, you lose it! So, would you stop exercising at the gym or at home if you decided to begin dating? Of course not. So why would you stop your sexual workout when you are seeking a companion?
Touching yourself for pleasure is normal and begins in the womb during development. Self-pleasure is so natural that throughout childhood we touch ourselves for comfort. So when we halt this soothing sensation and place all of our expectations on another to provide this intimate stimulation and release, we are most often disenchanted.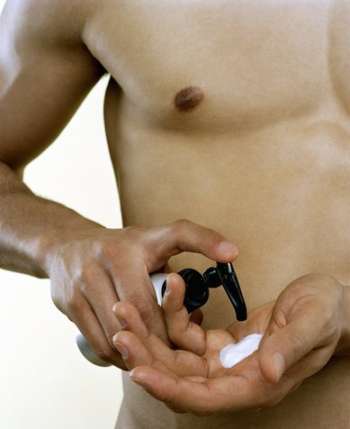 However, your belief system is also significant regarding dating and self-pleasure. The mind is the ultimate influential sex organ. If you believe that masturbation will obstruct your incentive to seek a partner, then it will. If on the other hand, you have confidence in the fact that masturbation enriches your sexuality, makes you extra alluring and a more erotic being, it shall. Masturbation is natural and vital and can be performed for countless reasons. The ultimate goal of this erotic art is not simply to "get off."
Here are some of the many compensations of self-pleasure:
It is a natural muscle relaxer and sleep aid
It releases anxiety and stress
It teaches you about your body and how you achieve and experience orgasm, so you can share that knowledge with a partner
It alleviates menstrual cramps in females
It relieves headaches and migraines
It centers you and makes you mindful of your own body and its needs
The key is to remember that your body, along with your sexuality, is ultimately your responsibility. In short, loving yourself in every way, including the act of physical self-love, can only make you a better and more effective partner and lover!