Many individuals view safer sex as a hassle and often a deterrent from their pleasure. The truth is safer sex and sexual play can be made SEXY. First there are different zones of safety to consider when it comes to sex. For instance, a couple of valuable ones are the physical and the emotional. Each are similarly significant when it comes to protection.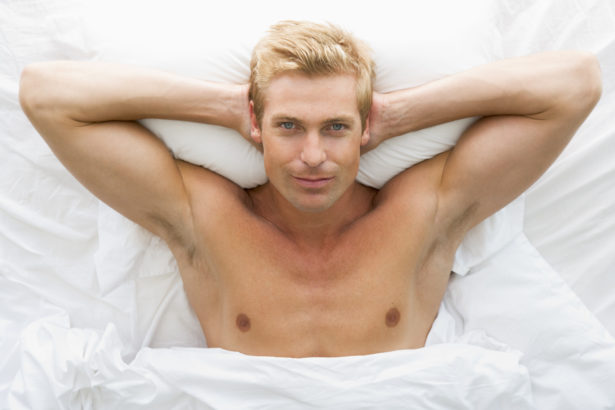 Physical:
With vaginal or anal sex, latex condoms are our comrade! Not only can they help protect us from disease and pregnancy, but they can actually enhance sexual experience. Wearing a condom, or two, can essentially make the male last longer. To glam it up get yourself a lovely box to sit on your dressing table and/or an extravagant bag for carrying in your purse to keep your condoms and water-based lubricant (oil-based lubricant will dissolve condoms). Also, latex, polyurethane, or rubber gloves should also be worn when inserting fingers inside the vagina and anus. This will shield and keep clean our special places. Many individuals find theses gloves kinky, hot, and naughty. Sexy!  
Keep in mind that there are plenty of exciting low risk sexual activities that do not involve fluid exchange. Such as caressing, massaging, role-playing, BDSM play, and masturbating yourself and or your partner(s). There is nothing more erotic than using sex toys, sterile or with condoms, for stimulating pleasure. They are guaranteed passionate fun and are completely safe. To glam it up find an elegant bag to keep your sex toys in. Have your bag handy and sitting out to tease and entice your partner(s). Sexy!
Remember to always change condoms and gloves, and use clean toys when penetrating multiple partners.
Emotional:
While the physical health gets most of the attention when it comes to talking about safer sex, the emotional health is equally as important. There is emotional safer sex!
An individual will certainly be and feel more secure when prior to engaging in sex they are able to discuss values, boundaries, past experience, expectations, and knowledge with their partner(s). This can be done in a confident and erotic manner. I recommend rehearsing these types of conversations with friends so that you are ready and will feel self-assured when the need to engage presents itself. It is the absolute responsibility of all individuals involved in passionate activity to communicate. Choose only partner(s) who respect themselves and you enough to make safer sex a priority. Remember, if an individual is willing to have unprotected sex with you, chances are they are having unprotected sex with others. Choose responsible lovers. Sexy!
It is also imperative to recognize that we are human beings and not a performer on the stage or screen. Each individual has genuine needs and feelings that must be respected. If your lover makes a mistake or accidently does something embarrassing during sex, do not humiliate them. Be compassionate and understanding as to not hurt them. Also likewise, guard yourself from complaints or unkind words regarding your body, performance, or anything else. Do not take it personal! Any unkindness directed toward you is about them, not you. Do not carry hurt or shame into your next bedroom experience from a mean act or statement someone did or said to you. Sexy!
Being responsible for your sexuality is empowering and individuals who are that strong and confident are attractive. Taking charge of your physical and emotional health, and your pleasure is the true definition of SEXY!