Once I started preparing for the quantum life shift of a first child, it was apparent that each new day presented challenges for my existing business plans. After 9 months of thoughtful preparation and business wind-down, I had to ask myself, can a new mom really run a business too?
I always had the idea that I could do it all; be in love, have great friends, build my own business, raise a family, travel, give back to my community, get involved in global politics…essentially create a world that I actually want to live in, and a lifestyle that suits me best. I know seems like a lot eh? I'm sure I'm not the only one with grand ideas on how to live a fruitful life, especially when so many brave women and men have done it before me. But I came to realize it's really not the norm.
In wading through all the good and bad advice I received during pregnancy and since my little man was born, I decided to clarify for new parents key observations I made that helped me create the lifestyle I want, which includes being a mom AND running a business.
This is what I came up with:
Decide how you want your life to be and make it that way!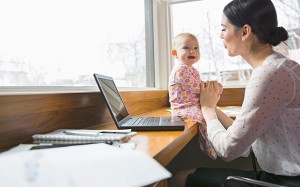 So what came out of all this planning and re-planning and changing and rearranging? I realized my bigger goal: to design a career, life, world that I love and that my effort to design a lifestyle around my career is really the only thing that keeps my business going.  Because if the universe had its way, it would unravel everything I do so as to convince me that I should just accept what happens to so many – get dejected and not bother to try.
Instead, if you commit to a lifestyle goal and be unwavering about it, the universe has a way of contributing to that same energy you're dedicated too. No one achieves anything worthwhile without actually deciding to do it no matter what tries to thwart them.
Don't believe the goo-goo ga-ga hype.
I got flooded with so much adverse advice and negative stories about parenthood I wondered why everyone felt a slave to their duty.  All I heard was "your life is not your own anymore", "you have to sacrifice everything for your kids", or worst yet "your life is over"!  But I have to tell you, I pushed through and didn't succumb to the deflated half-truths and decided it IS possible (before doing it I might add), to incorporate being a parent into my desired lifestyle.  To me, being a great parent has everything to do with being happy, productive and sane – all of which comes from a balanced approach to life where everyone wins.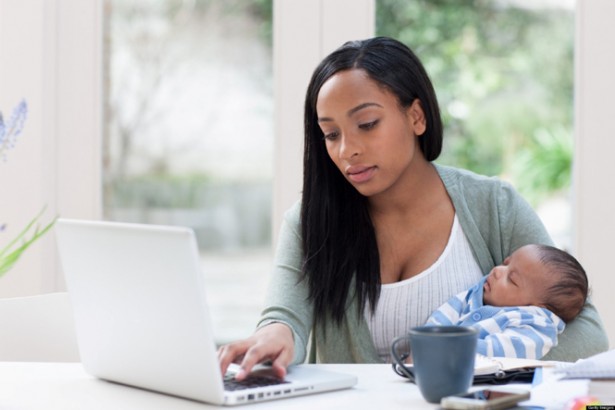 I believe we are totally allowed to experience life without feeling guilty. You don't have to lose yourself, neglect yourself or put yourself last in order to prove you really love your kids. We are made up of so many different life dynamics, love, kids, work, community…kids are a piece of you just as work life is a piece of you and how great if all of them support each other.
Time is what you make it.
Not only was the time I set aside before he was born severely insufficient, but as I was planning my wind-down strategy the contracts and projects I was working on didn't end when they were supposed to. Of course not!  They got prolonged into my mat leave. Not to mention now it takes 4x longer to get anything done due to all the motherly duties in between.
But if you focus, I mean really slim down what you're doing, pick one area of your business – one client sector, one product or service – and do only that, you'll see how productive you become.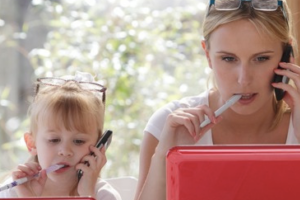 If you're a working girl like me accustomed to a go-go-go schedule, managing your own finances and happiness for that matter, while working to create a positive effect on the world, you still may not get the enormity of the challenge of being a mom. I must admit, it is daunting when people bombard you with these nasty anecdotes that make you second guess yourself.  But really, "life is over"? I'd say it's definitively a new chapter. As I do believe it when people say everything changes, you have little extra time and some other being becomes the centre of your universe. But none of that means I have to give up what I'm passionate about in business, nor does it mean you can only be passionate about one or the other.
What it means is you have to be creative and stick to your guns. Because when you really observe life, greatness and craziness are one in the same. If it takes crazy ideas to be happy then so be it, that's the lifestyle I want to lead.