Fans of the Levetto string of gourmet pizza and pasta restaurants were given some deliciously good news recently with the opening of the chain's sixth location. Having restaurants in Vaughan, Waterloo, Baden, Liberty Village and naturally Little Italy, where else would you guess they'd open? Chinatown of course!
To celebrate the opening, media and VIP alike were invited to a tasting event featuring some of the restaurants signature dishes including the exclusive to this location, Peking Duck Pizza – a favourite of everyone in attendance.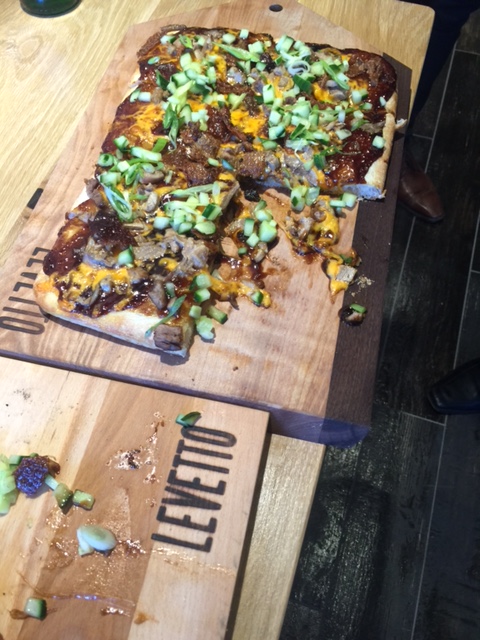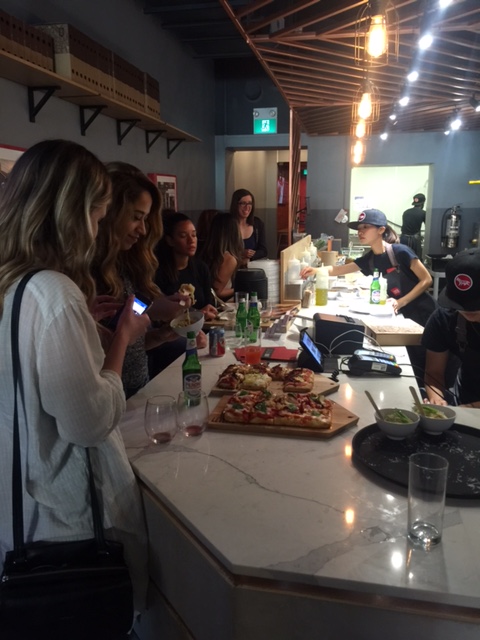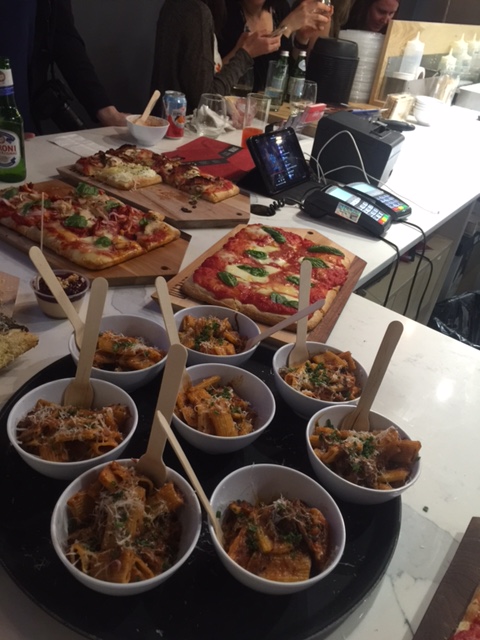 THE CONCEPT
Levetto restaurants have small footprints, friendly counter service and modern décor, allowing them to use premium Italian ingredients and imported pasta machines while charging prices so reasonable Nonna would approve. A bottle of 2010 Ugo Bing Chianti, for example, is $39 – half the price of the same bottle at other upscale Toronto restaurants – and the
customer-favourite rigatoni (slow-braised beef ragu with fresh grana padano and chive) rings in at only $13 as the priciest pasta dish on the menu.
To further suit modern life, Levetto offers delivery or takeout services at every location for parties, late-night delivery to the office or just for a cozy dinner at home.
THE PIZZA
The key to Levetto's signature Romana-style pizza is the dough. Rooted in tradition, Romana dough is 90% water – much lighter than other styles – resulting in a fluffy interior with a crispy bottom. Ingredients like premium fior di latte, smoked prosciutto, fresh basil and truffle oil garnish the signature pizzas, available in single, shareable and big-group
sizes.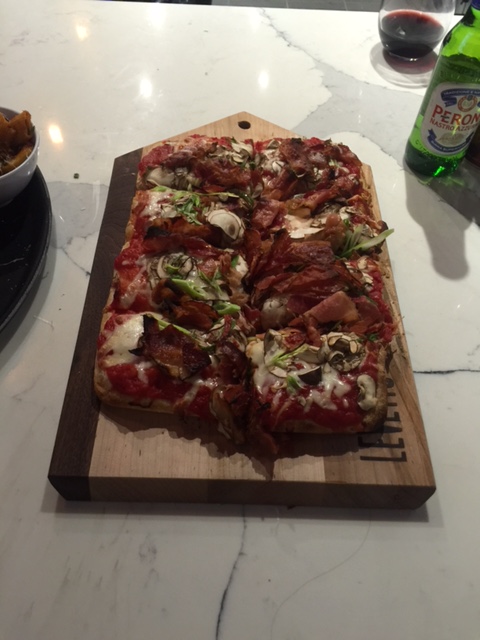 THE PASTA
Making fresh pasta is simple, so Levetto keeps it that way. Combining a few quality ingredients into their imported Italian machines multiple times daily, Levetto extrudes six varieties of noodles and serves up perfectly al dente pasta, made to order every time.
THE CHEF
A graduate of the French Culinary institute in New York City (and from the Schulich School of Business – for reasons unknown) Executive Chef Shahir Massoud has worked in the kitchens of Mario Batali (Lupa) and Jean-Georges Vongerichten (The Mark Hotel)
Levetto believes that great Italian cuisine shouldn't be pretentious or pricey, so it's offerings are deliciously simple: homemade Italian salads, Romana pizzas, fresh pastas and a few fantastic wines at shocking prices. It's authentic. It's casual. It's unbelievably good.