All right, Bachelorette Babes! We're back with coverage of the steamiest summer fling as the weeks now wind down to the finale. If you missed some of the mid-season madness, here it is in a nutshell: the mansion has basically turned into Game of Thrones, and no one is safe from being offed through deadly alliances or skeletons emerging from closets. Jojo isn't super jazzed to find out that with every bloom of chemistry, this rose garden still continues to wither.
Last night's episode carried on in the long tradition of ABC jet setting off to cool places while we all cry in envy within the comfort of our own home. Once everyone landed in the new locale of Argentina, Chris Harrison popped by to deliver a piece of random news to the bachelors. Apparently they needed to know that Jojo is strong, smart and independent. Basically Hermione Granger if she was trying to find love on a reality show. Oh, and Chris mentioned that there would be three one-on-one dates.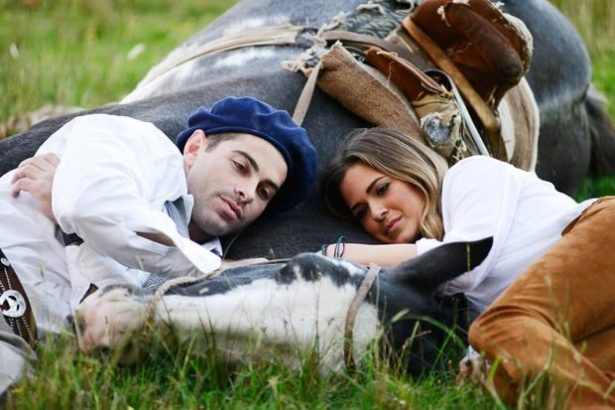 The first date went to Alex, who was naturally smug once he realized the other guys would be bussing to the countryside while he and Jojo road tripped it, just like a real couple. So intimate. So romantic. So much time to bond…wait, they had a driver? Having a chauffeur definitely veers off the point of having a secluded romantic getaway, but Alex didn't seem to notice as he vowed to make Jojo fall for him. Only minutes later, we all questioned why we were watching fields roll by as two grown adults thumb wrestled. Yes, thumb wrestling, the universal first step in any successful courtship. By the time Jojo's eyes were drooping, Alex was desperate to speed things along. Logically, this entailed a freestyling demo. The song is too painful to repeat in its entirety, but what I can say is that the rhyme, "Jojo" and "liquo' sto'" may have happened. The contestant continued trying to prove he was interesting, dropping gems of personal details such as his love for "droopy trees." The next few minutes was like watching an unrehearsed circus act. Jojo couldn't get on her horse, and the pair soon discovered that trying to hold hands while riding is not practical (or safe for that matter). The cool part came when a horse whisperer lulled a steed into sleep so that mammal and human couple could "spoon" together. Maybe we had to be there? Dinner was an awkward disaster, but let's applaud Jojo's bluntness. The Bachelorette coolly informed Alex that he seemed to have fun on the date. Ouch. I was tempted to fast forward the next part, which involved a confession of feelings from Alex, followed promptly by a limo ride home. Bye, Felicia.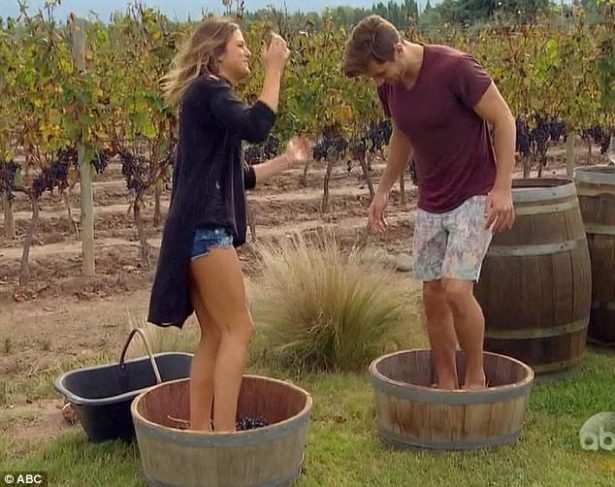 Date #2 definitely started out better, as Jordan and Jojo stomped their way through a pile of grapes to make wine. Jojo attempted to taste test the fresh-off-the-feet drink. Pretty sure that's not how it works, Jojo. In case we were missing ABC's beloved hot tub prop, we got another cameo appearance as men back at the house gossiped about Chase not being "real" enough for Jojo. Whatever, guys. She tasted his foot-made grape juice. Just saying, this definitely cements him as a frontrunner. At dinner, Jordan opened up about his rocky relationship with that famous brother we can't forget *cough*Aaron Rodgers*cough* and assured Jojo that "football didn't define me." He told her he loved her. Resting easy in the knowledge that no ball will ever come between Jordan and true love, Jojo ended the night by making out with the day's MVP.
The one and only group date had to move indoors due to storm clouds. The dark weather was echoed by the sulky moods of the cooped up bachelors. Jojo planned a last minute slumber party, complete with junk food, massages and Chad's biceps thrown into a playful round of Pictionary. There was also "Truth or Dare," which ended sending Robby running naked in the hallway. #futurehusbandgoals But what's a slumber party without some drama? Spin the Bottle could have had serious potential….James Taylor soon delivered the angst by calling out Robby for checking out other women, and soon Jojo was warming up to the interrogation as well. Prodding finally got Jordan to come clean on a long term relationship that went cold only four months earlier. But guys,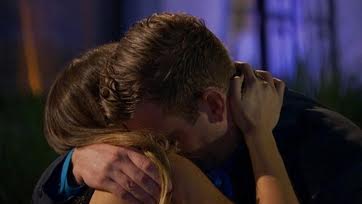 he's so completely over her. *wink*. James ended up telling Jojo that he's falling for her. He got a kiss, but when Robby ended up with the night's rose (why does forced honesty always win the day?), we could practically see a shaken James already composing their doomed breakup song as his wine glass dramatically fell to the floor.
Luke's date was swoon worthy as he promised he was ready to make a life with Jojo, no matter where that may take them together. The pair's kiss was so perfect, we really could have used James Taylor's guitar playing skills in that moment to take it to the next level. Speaking of James, he got sent home. This was not at all a shocker, leading us to wonder why the Alex and James eliminations were dragged out when they clearly never had a chance of legitimately escaping the Friend Zone. Oh, and no one wanted to see you get a fantasy suite date, Alex. No one. As much as we could have predicted the send offs, a sad goodbye between James and the Bachelorette still earned some tears.
Tune in next week, Bachelorette Babes! Next up are hometown visits! Now that we're down to the more serious contenders, it looks like on-screen temperatures are about to heat up as the road to the final rose gets ever thornier.