This trend should not be a surprise to you. We see this style trend from Kylie Jenner, Gigi Hadid, Selena Gomez and basically everyone! Athletic wear has become athleisure, where not only do we get to be comfortable all summer long, but we get to be stylish as well.
How to create your own Sporty Luxe Look: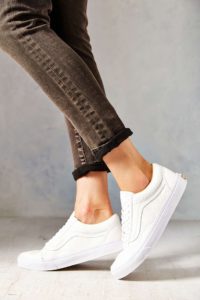 CLASSIC WHITE SNEAKERS
You can vary from multiple brands like Nike, Adidas, Puma and Vans. My ultimate favourite is Adidas's Stan Smith sneakers. They are definitely an old school favourite with the sleek minimalistic design to it. They are a great pair of sneakers to basically match with anything in your closet. You can wear this with an oversized hoodie and ripped jeans to a casual dress during the day. There are not limits when it comes to athleisure, so make it your own.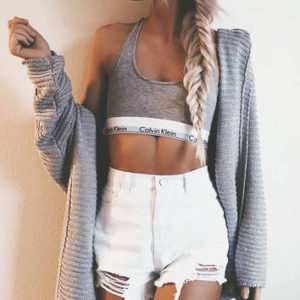 GYM BRA TO CROP TOP
We all rock a good crop top in the summer with our go-to high waisted shorts. Now the newly athleisure style got us styling sports bras with workout leggings or shorts. Calvin Klein makes a fine sports bra that best represents the feeling of comfort. Pair this up with your favourite high waisted bottom and girl you are ready for your day!
Mix and match your favourite gym wear with your classics and you got your very own Sporty Luxe Style. Remember to tag @eligiblezine to show us how you style your sporty looks for the summer!