The burden on the female to orgasm with each sexual experience is that of an actress executing the final performance of her life. She is under such star pressure, on stage with all eyes on her abilities. Harsh critics—herself and her partner—are prepared to review her immediately as the curtain falls. Unfortunately, many people believe that females are programmed automatically to orgasm. This is simply untrue.
There are misconceptions that all women are born with the awareness of how to orgasm, have multiple orgasms, or should do so each time they are sexual—onstage so to speak. Most of us have met a partner who claims a past female had no problem orgasming multiple times with minimal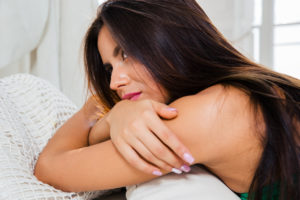 stimulation. In reality, they are transferring their sexual insecurity onto you. But too often, women make easy targets. Regrettably, when some encounter the inability to spontaneously "let go," they face difficult, shameful feelings and believe that something is extremely wrong with them. They often begin to question themselves and their sexuality, which makes it even harder the next time.
The fact is many females have difficulty experiencing orgasm. This is both common and normal. There are many causes for the inability to orgasm. The clitoris is not placed in the best position for orgasm during intercourse. Most sexual positions do stimulate it, but often not enough or not in the right way. Many individuals see foreplay as just that—"before" the main course. For some women, it is the main course or at least one of them. There's no reason for this to be a conflict as long as you allow enough time in bed and are accepting of each other's needs.
Psychological considerations are also important. Strict religious and conservative backgrounds can play a huge role. Many females are taught that sex is something you should be punished for—sinful and dirty. A woman might have been enclosed in an environment where sex was viewed as a joke or an embarrassment, which can greatly obstruct her sexual expression.
Numerous women cannot or will not allow themselves to enjoy sex for fear of being considered bad girls. When this fear meets a partner who does not spend enough time on foreplay or intimacy, the problem is exacerbated. Negative emotional issues with her partner or herself can also play a significant role. Relationships marked by self-criticism, worry, anxiety, and emotions such as anger and depression will surely place a halt on the orgasm.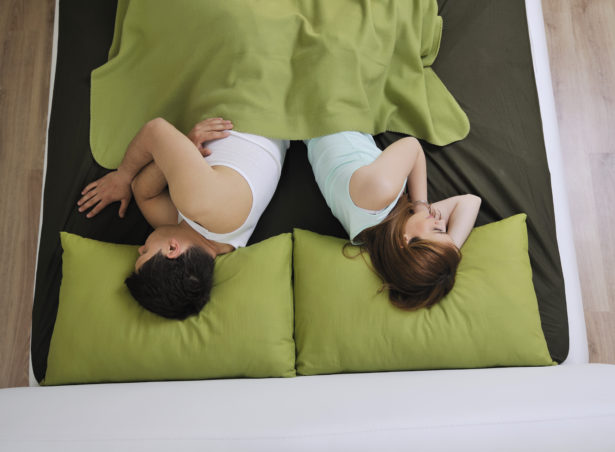 It is also important to consider that women have busy schedules and often consistently put others' needs before their own. Many do not take time for self-care and exist in a state of continual fatigue. Because of societies expectations of the female form, women suffer terribly with body image issues that can inhibit them sexually. Another important challenge for many women is a prior history of sex abuse. Sadly, this is all too common and can block women's ability to free her passions and let go.
Stop performing and start playing. Sex is a rehearsal, an improv; it is never a final performance!
Dr. Stephanie's recommended rehearsal:
Refrain from intercourse to allow yourself time to rediscover who you are, your own personal desires and needs.
Investigate the main character, yourself! Take a personal sex history. Explore the idea that religion or childhood messages negatively influenced your sexuality. What was the physical expression between your parents? Were your family physically or verbal affectionate toward you? Get to know yourself and the journey that has brought you to where you are.
Discover your current attitudes regarding sex, including your feelings and thoughts regarding your body and sexuality.
Explore your vagina, vulva, and clitoris. View them in a mirror and touch all the parts inside and out. Love their mystery and femininity, their ability to give you pleasure. Discover the art of masturbation. There are books if you need instruction. Some women enjoy sex toys like vibrators.  Learn how to pleasure yourself first, and you'll be able to tell your lover what you like.
Begin to link your mind and your body. Use forbidden fantasies, erotic literature and photography to entice yourself. These fantasies can be shared with someone, or they can be forever private. It's up to you.
Stop chasing the orgasm! Let go of the pressure of a final performance. Focus instead on your breathing, the erotic feelings of the moment and the sensations on other areas of the body, not just the genitals.
Remember that the Orgasm is a muscle. The more you begin to experience it, the easier it becomes. Yes, you are the STAR, but sex is not a final performance. It is an expression of love and affection that is playful and fun. So get on your erotic stage and RELISH!