Gotstyle Menswear Bachelor: Martin!
Martin is 28 years old and moved to Toronto from Vancouver Island in 2011 to train full time with the Team Canada beach volleyball team in pursuit of the 2012 Olympics. After successfully qualifying for the games and placing 17th in the world, Martin retired from the Olympic team to launch his "Strive Conditioning" signature personal training business at the 5-star Shangri-La hotel downtown. Excited to make a significant impact in people's wellness, he has also recently become the eastern Canadian ambassador for the 60 Minute Kids Club Charity. The charity goes to elementary schools to educate children on making healthy life choices. Outside of the health field Martin has teamed up with fellow bachelor Matt Bryce to create unique quarterly social experiences in the downtown core. With a passion for living life to the fullest and a desire to inspire positive change, 2013 will be an exciting year as he shifts his focus and ambition from the beach to the city.
Name: Martin
Occupation: Professional Athlete, Personal Trainer, Nutritional consultant and Talent manager
Things I'm passionate about: Outdoor sports & activities, nutrition, cooking, family time, enjoying myself
My ideal first date would be: intimate live open air music event in the summer.
My ideal partner is: Authentic, down to earth, athletic, spontaneous, adventurous and passionate about life
Dating deal breakers: complaining, low confidence, no goals
I'm not bragging but I: Played beach volleyball in the 2012 London Olympics
A talent that may surprise you: I speak Brazilian portuguese
Three artists you'll find on my iPod: Matt Darey, M83, The Weeknd
My dream vacation: A 5 star ocean view bungalow on a tropical Island in Bali to indulge in adventure
On weekends you'll find me: On the beach
What I put on my burger: Aged cheddar, bacon and avocado
I was most impressed on a date when she: invited me to go surfing with her that weekend
In high school I was: a skinny jock
My guilty indulgence is: sour gummies
In my past life I was: A Maori tattoo artist
In my next life I'll be: A sea turtle
If my life were a genre of movie it would be: Action Comedy
The actor that should play my life story is: Bradley Cooper
Favourite ice cream flavour: moose tracks
To relieve stress I: workout or ride my motorcycle
If I played hooky I'd: be getting into trouble
If I found a genie in a bottle my three wishes would be:
1)   Financially free my parents and set them up with a new house close to me
2)   Have ocean front villas in Croatia, Indonesia, Brazil and Costa Rica
3)   Bring my best friends on an annual trip to the worlds most incredible destination events.
Want to suggest or even be one of "Toronto's Most Eligible Bachelors"? Email [email protected] with your suggestion.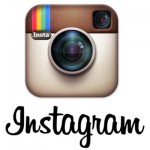 FOLLOW US ON INSTAGRAM TO SEE NEW BACHELORS AND BACHELORETTES WEEKLY! (torontosmosteligible)
Credits:
Photography by Yousuf Afridi
Clothing, styling and sponsorship provided by Gotstyle Menswear, Toronto.