Let's face it, sometimes when we tire of our life and its dramas the effortless entertainment we can feed off of is celebrity gossip! Eligible Magazine brings to you the top leads from the world of glitz and glam at the tips of your fingers!
Justin Bieber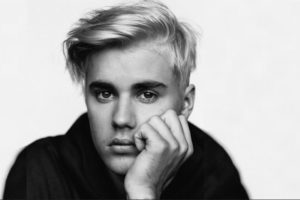 Justin's truly 'Sorry' for canceling his Purpose tour however the 23-year old singer chose his spiritual purpose over his career's. Hillsong Church's sources claim that Justin's worship time allows him to experience mental and emotional stability as he feels like a regular individual rather than the sensational superstar that he is in the entertainment industry. While the superstar has chosen his spiritual journey over his booming career it is obvious that Justin's focus is on finding his 'inner peace' and an insightful meaning to life.
Steve Jobs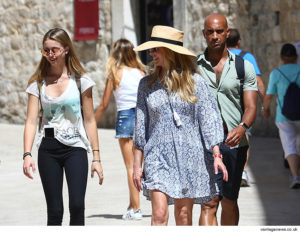 Steve Jobs' widow is either over mourning her deceased husband completely or just cannot get over him and takes a 'memory' of his for her vacation; like his 256-foot, $100 mil yacht, Venus. To be fair, Jobs' unfortunately never got the chance to cruise around on his yacht as it was not finished being made till after a year of his death. Lauren Powell seemed to be thoroughly enjoying her low-key 'family vacation' in Croatia with her 19-year old daughter and far-too-good-looking boyfriend, former mayor of DC, Adrian Fenty strutting by her side.
Britney Spears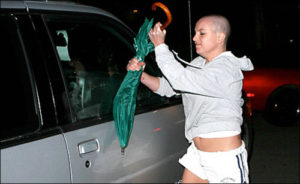 Let's face it, folks, Britney's legendary umbrella is something we just cannot get over! Maybe because we've all at one point felt like shaving our head off and going on a rampage. Now if you've got a couple of thousand dollars lying at home to toss around, the pop-culture historical umbrella which Britany pounded paparazzi Daneil Ramos' car is on auction! Starting at $50k the auction will continue until August 10th, stay tuned to see how symbolically dear is the infamous umbrella for someone to spend thousands on!