Haroon Tahir, an aspiring social media influencer from the Middle East seems to be rapidly grasping the attention of an international audience with his intriguing Instagram blog! Haroon's blog 'Diary Of A Millenial Man' is a portal which gives an insight into the charming lifestyle of dazzling Dubai. Eligible Magzine was fortunate to get the 101 on Summer Suits from HT himself!
If you're already not following him on Instagram, well what are you waiting for? 
Instagram: @HaroonTahir
RELATED: Men's Summer Style: 4 Tips to Seize the Day With Your Style
Brainstorm Pre-Suit Hunting
HT asserts that the essential factor to consider before suit-shopping is to focus on the fit of the suit which can 'make or break' your entire look. Apart from the perfect fit, the quality of material, texture and the color of a suit should be considered. The jacket should fit right at the shoulders, the sleeve should fall a bit above your wrists while the pants should be tapered at ankle-length. Ideally, it would be best to get your suit tailored exactly to your size; however, most clothing brands do offer a variety of fits these days. Most ready-to-wear suits come in regular, slim, super-slim, plus and muscle sizes so it's all about knowing what kind of a suit would 'fit'.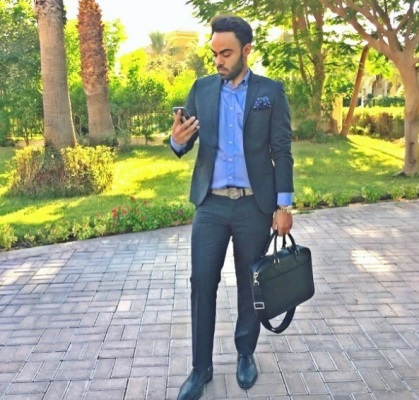 Summer Go-To Colors
Step out of the stereotypical zone and change things up for the summer season; try to go beyond the usual black and navy-blue suits and experiment with lighter, pastel shades. HT recommends his favorite colors for the summer season which should be the go-to colors of beige or camel and light grey. Trending this season, opt to put together your plain dark-colored suit with a patterned shirt for the ideal summer semi-formal look.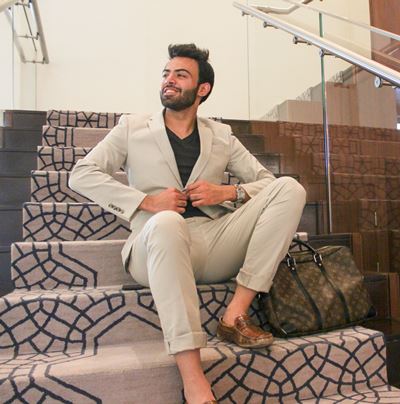 Avoid Potential Fusyy Fabrics
Absolutely steer clear of suits made out of wool. Make it a point to stick to linen and cotton fabrics for your suits during the warmer months. HT cools things down for all you suit bearers with the advice of ditching your collar shirt and layer down, instead, wear a t-shirt for that perfect semi-formal look that will let you shape-shift from your work mode to a more relaxed you on a night-out.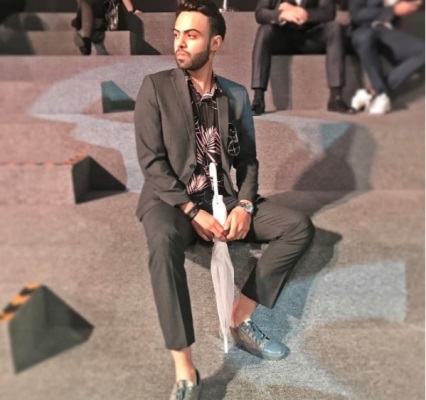 Accessories Galore
Something as simple as a bright patterned pocket square can do wonders if you're summer suit and tie are plain. A tie bar gives the oomph and adds that extra dollop of class to your suit; investing in a plain silver one is definitely going to beneficially last long-term! HT's personal favorite must-have accessory is a meaningful anchor bracelet paired with a watch which will also help dazzle your summer suit to another level!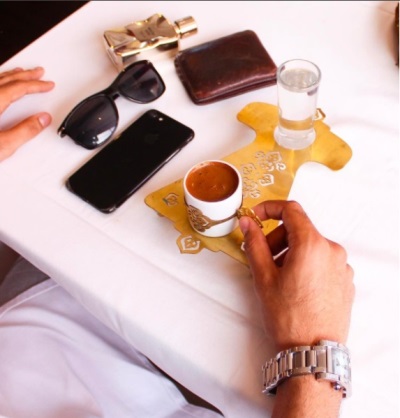 Shoes That Crown The Entire Look
HT's number one preference for shoes to go with his summer suits are a comfortable set of leather loafers which keep him going all day long, comfortably. Monogrammed velvet loafers are trending this summer season for any adventurous man out there who seeks the two in one deal of fashion and comfort.  If you need to look staid and formal, stick to black or brown leather loafers which will never fail to brilliantly complement any suit. Change up the formal look with a pair of plain white or colored sneakers which will definitely catch everyone's eye!