Are you getting excited about the holiday season? Or do you often dread this time of year? From purchasing gifts, Christmas trees and ornaments, to making charitable donations, attending holiday functions and preparing for holiday parties, all of which add up to a hefty credit card bill come January. As opposed to approaching the coming holidays with dread, how about preparing well in advance for this season of giving? Say goodbye to financial stress, obligatory giving, and insufficient time to get through your Christmas shopping list. Instead, say hello to experiencing endorphins that put you in a good mood. Here are five ways to lessen the holiday stress, and increase your happiness: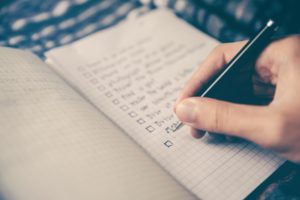 Make a list of the people and organizations to whom you plan to give: Think about the different people you want to purchase a gift for, not out of obligation, but out of joy. What can you give that would brighten their world, even for a moment?
Decide on the gift or donation: Write down your gift ideas next to the names on your list. If you are having trouble deciding, talk to the people on your list or someone who knows them better than you, to get a sense of what they would like/need.
Schedule shopping: Schedule a couple days for shopping. Don't leave it at whim no matter how simple you think the idea is. Do you want to purchase a money greeting card? Do you need gift wrap, gift bags, or will you mail it?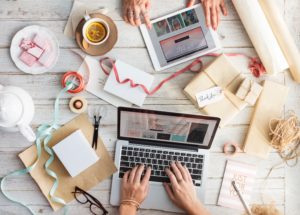 Shop online: Do it all at once. Buy your gift and mail it at the same time making it easy and convenient.
Set aside time for wrapping/designing: Set aside time for wrapping closer to the holiday. Or perhaps it's a gift you can make yourself. Make time for yourself (or with your children), and put some fun into the activity. Turn up the Christmas music, pour a glass of wine and commence your wrapping.
RELATED: De-Stress & Impress
Although we are approaching a very stressful time of year, it does not have to be. Let's make this holiday season all about giving meaningful gifts. Ultimately, giving isn't only for the receivers, it benefits the givers as well, by eliciting feelings of euphoria. Don't miss out on the benefits of giving.
We have just over a month left until the holidays are here, let's put some joy back into giving this holiday season.