The holidays can be a tricky time of year for those in a new or new-ish relationship. Will you exchange gifts? What should you give your partner?
Communication is the easiest way to answer these questions. Speak up. A small amount of discomfort now may save one or both of you a larger amount of discomfort or embarrassment when exchanging gifts. Better yet, it may set the tone for great communication throughout this budding relationship.
There can be fear of sending the wrong message or coming on too strong. In order to avoid either of these things, plan on spending about $30 – $50. Your gift should show that you pay attention to things your partner likes without being too personal. 
To help you navigate the added stress of the holiday season, here are 6 gifts you can confidently give to your partner.
1 Tickets to an Event, Class, or Concert That You Can Enjoy Together – This is a great gift when you want to spend a decent amount of money without coming off as needy because it is something for you both. Depending on your relationship, a small gift that goes along with the tickets you've purchased could be a part of the present. For example, wrap up a hat that has the logo of your partner's favorite football team in addition to the tickets to a game. Consider tickets to a minor league game or college team to be budget friendly.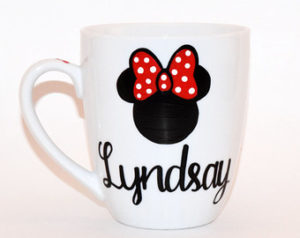 2 A Gift That Shows That You Pay Attention – Does your partner have a passion for all things penguin related? Do they have a coaster or mug collection? Buying something in this category is a gift that you know they are likely to love. The gift should be inspired by something they have shared openly with you more than once or that is blatantly obvious. For example, if they wear something to do with Disney every day a Disney related gift is a safe bet. Otherwise, it could be seen as coming on too strong.
RELATED: Give Your Relationship The Gift Of Self
3 Gift Card to the Movies  – This is an easy date night gift, especially when you let your partner pick the movie. Include a gift card to a restaurant or a coupon redeemed for a home cooked meal of their choosing to make the evening complete.
4 Board Game – Playing a board game is a great way to get to know someone better. Depending on the game, the conversation could be centered around the strategy of the game or it could be a chance to have more personal conversations. Another alternative is inviting some friends over to play too. When my husband and I were dating some of our best group date nights included playing the board game "Battle of the Sexes" with my former college roommate and her now husband. We still talk about it to this day.
5 A Book – Pick up the newest book from your partner's favorite author. Choose a cookbook if they're really into food. Find a book about your sports nut's favorite team. A book about their interests is sure to be a hit.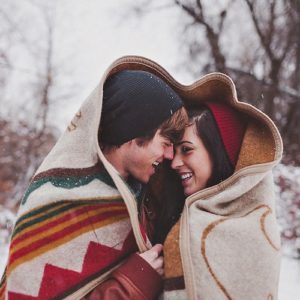 6 A Blanket – Everyone loves a  soft, cozy blanket. Make sure it's big enough for two!
Navigating the holidays when in a new relationship can be fun. Communicating early and often helps set expectations and ensures a more relaxed holiday season.
Have a question for Keri? Leave a comment below!