Going shopping at a department store and have trouble finding the right fit, or standard sizing? Believe me, plus women have a hard time finding perfect fitting lingerie.
I have a friend who has always been a plus size and has always been cribbing about not getting her lingerie size. She always questioned me, "Does this means that because I am a curvaceous, voluptuous woman I don't get the right to look sexy?"
Well, that isn't the case anymore! I told her the same. With time lingerie brands have learned to acknowledge plus sizes. In fact, there are whole fashion ranges that make plus size outfits, dresses and even Women's Plus Size Lingeries. 
Plus size lingerie is basically designed to accommodate a more generous figure. And that exactly is what my friend needed and that's precisely what you need if you are a plus size.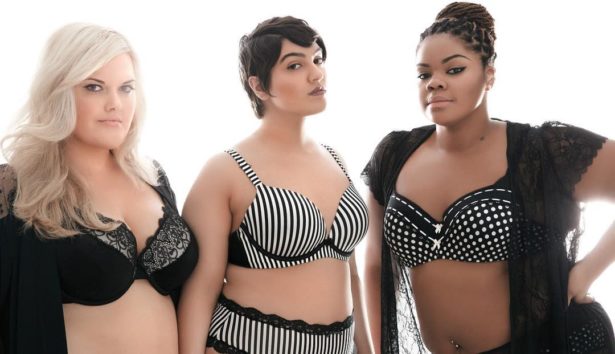 Plus Size Women and Lingerie
Typically, plus size bras have a wider band, comparative bra cups that have ample coverage, wider straps and other intuitive design inclusions that are meant to keep full-figured women comfortable.
The designing of a plus size bra is done keeping a really curvaceous body in mind. This, in turn, means that plus size lingerie is meant to fit better than a standard bra or panty by simply designing it to a larger size.
Compared to when my friend and I were growing, things have become way easier now with so many options for even plus size people. And it is not just the size of these plus size bras and panties – it is also the design, fabric and whole attempt to sexy up things. Yes, brands have taken up the responsibility to oomph things up for full-sized women and give them some sexy time wearing lingerie because even plus size is sexy.
Plus size bras are designed for:
Women having full figures or plus size

Women who wear bra bands anywhere between 38 to 42 and even larger.

Anyone can wear a plus size bra. However, these kinds of bras and panties are typically designed for full-sized women. Therefore women who usually wear smaller sizes won't find these bras ideal because of their size and special designs.

Plus size women tend to have different body type and sometimes may find that the proportions of a plus size bra aren't ideal. A woman could have a standard body type but might be plus size from hips, bootie or thighs. In such a case the plus size bras and panties have a lot of options.
This winter, if you have trouble finding a plus size bra or pantie like my friend, then here's your answer. I have written some excellent bras and panties for women to own this winter. These most supportive plus size bras and accompanying panties available in wide range of band and cup sizes are a must-have.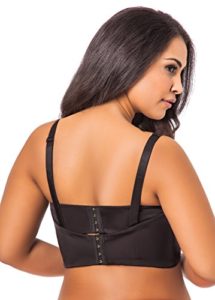 The Convertible Butterfly Bra
Don't be afraid of the double strap, they can be a boon. The double strap tends to give a nice agility and firmness. The bra stays where you want it, and will not roll down while making your breasts look absolutely fabulous and comfortable at the same time.
Full Figured Soft Cup Bra
This bra could be your ultimate favorite. It's wire free, great design, smooth fabric and has sizes up to 56H. The seams of the bra are smooth and larger. It doesn't even irritate your back rolls.
RELATED: Rules For Cuvry Women To Break
Lace Back Smoother Underwire Bra
The feel of the bras is fabulous and so is its design. The back of the bra has been kept larger so it doesn't irritate your shoulders – it's something like a back smoother. It is simple, yet so effective, and so much more comfortable – totally worth its price.
The Best Bralettes
Bralettes aren't only for standard size women – they look rocking on full-sized women. Give them a try! These are the most exclusive every day kinda lingerie. And yes, they come in tons of different styles, colors and even sizes.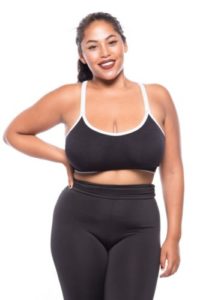 The Sports Bra
You need to credit sports bra for being the most versatile, most supportive and super comfortable. Sports bras are supportive but not cumbersome and have plus sizes that go all the way up to 56G.
The Elegance Of Underwire Lace Bra
From pretty detailing to delicate designs – an underwire lace bra could be your best fit. This bra is super comfortable and extremely supportive.
So this winter season, stay comfy in everything you wear and invest in a great bra to go with that super comfy and warm sweater.
Susan Harris is a creative writer by profession and hobby, currently working as a freelance writer. She aspires to help her readers achieve their best style by sharing personal tips learned through both years of experience and thorough research.