As the year comes to an end, we know what's on the top of your shopping list: Champagne, I mean, Sparkling Wine. Do you want to walk into your local venue as an alcohol expert?  I did some research and am here to share it with you.
The First and most important thing I learned is this: Champagne is made in France, and if it's not made in France its called Sparkling Wine or Bubbles. I didn't know that, did you?  Apparently, it's because these grapes are grown in the Champagne region of France. Otherwise, it is illegal to label any product Champagne. Now that we have that cleared, when we visit the liquor store we are looking for Sparkling Wines, well unless you actually want Champagne.
Second, sparkling wine is essentially regular wine but with high levels of carbon dioxide, which is what causes the bubbles: It can either be formed naturally through fermentation within a bottle or tank, or it can be injected into the wine manually.
Third, sparkling wines are generally white or rosé, but sometimes red wine is used.
Fourth, the most common grapes used in the production of sparkling wine are Chardonnay, Pinot Noir or Pinot Meunier.
Fifth, while there are several different styles of sparkling wine, the most popular type is "brut," a dry style that pairs well with any meal. "Demi-sec," is a much sweeter type and can come in a variety of flavors such as; strawberry, apple, pear, nuts, and vanilla with fresh aromas of apple, pear, and baked bread.
Now that we know the basic facts about Champagne and Sparkling Wine, we can go buy whichever with confidence, and certainty knowing exactly what we are looking for. Below I have provided some of the finest sparkling wines that are grown in Canada and are being recognized globally for their quality:
Rosé 2011 Method Traditional – RD, $49.00
This Sparkling Wine is from Prince Edward County's Hinterland Wine Company. The 2011 vintage is aged for 3 years and is a blend of the farm's very own grapes: 85% Pinot Noir and 15% Chardonnay. These are true Champagne varietals and made using the traditional method. Elegant and graceful with a concentrated flavor that comes from a long growing season and low yields in the vineyard. The wine has lots of concentration with a long and pleasing finish with more strawberry and toast.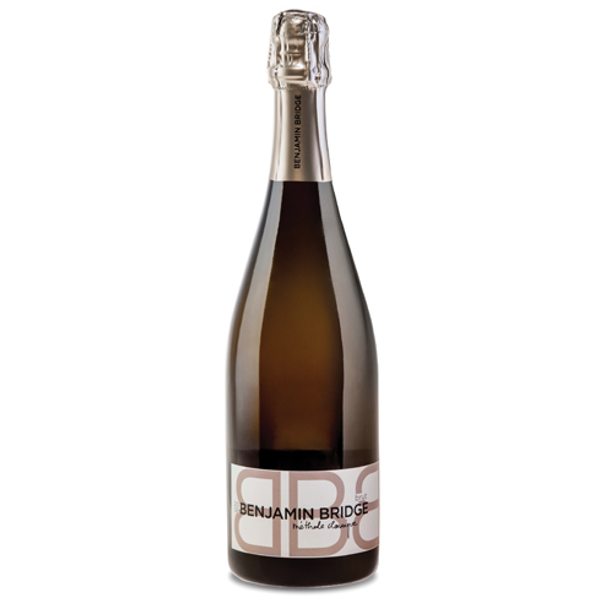 Benjamin Bridge Brut Reserve 2010, Gaspereau Valley Nova Scotia, $85

This Sparkling Wine is from Benjamin Bridge Estate, Nova Scotia. The 2010 vintage is a pale golden color with a straw hue. It as a display of sea minerals, lemon rind, and green apples. The wine is a blend of 75% Chardonnay and 25% Pinot Noir, and is considered, "Canada's finest sparkling wine".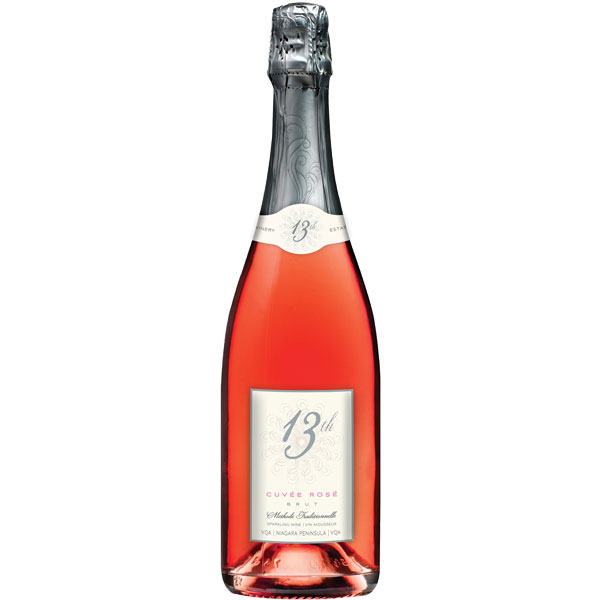 13th Street Winery NV Cuvée Rosé, $27.95
Niagara's 13th Street Winery make this sparkler that is a blend of 71% Pinot Noir, 29% Chardonnay & a
hint of Gamay Noir; ripe red berries and mineral, and light spice. The bubbles are rich, but the wine is mostly dry with a hint of sugar, and a long, fine finish of fruit skin, stone fruit, and light toast. Although perfectly appropriate to drink this wine immediately, it will mellow through 2018.
Road 13, Sparkling Chenin Blanc, 2011, Okanagan Valley, BC, $40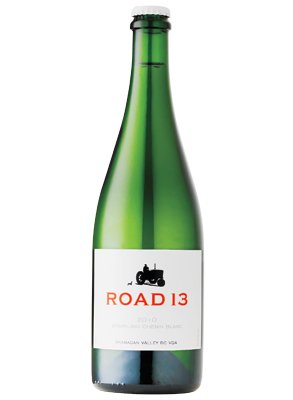 The fruit for the 2011 vintage of the Sparkling Wine came from Declava Vineyard. Like Road 13, the Declava's manage a well-balanced vineyard that produces high-quality fruit. Using the traditional method, the sparkling wine is a blend of 100% Chenin Blanc. The wine has a blend of quince paste, green apple, and bread aromas. The Chenin Blanc is known for its racy acidity.
RELATED: Wines for the Holidays
As we plan to celebrate this New Year, let's do so with one of Canada's finest sparkling wines which are known to be "fresh, expressive and vibrant". Keep in mind that they are not only for special occasions, as delicious sparkling wine can be enjoyed anytime.  Sparkling wines are extremely food friendly and can be paired well with chicken, seafood, a light salad, dessert or drink it on its own. Now that you know the differences between Champagne and Sparkling Wine, we can go out to the shop as an expert.