Sometimes you and your significant other get together on the weekend, and cannot think of anything to do. You sit together all day brainstorming ideas, that by the time you think you've figured it out, neither of you want to go out anymore. So what do you do now? Usually, you end up putting on the TV and falling asleep, but that's no fun! Well, say goodbye to all of those dreary, repetitive days and check out 8 of my favourite things to do at home on a boring weekend with my partner! This can be your new go-to list of excitement when you and your partner are bored, or just interested in something new and fun to do!
1. Baking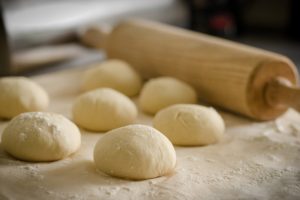 Let's start with something fun and simple that everyone is sure to enjoy! The two of you can simply google a recipe, the only time that you may need to leave the house is to pick up some ingredients from your local grocery store. There are so many different delicious treats that you can make, and you can each take turns mixing, pouring, and icing. Whichever treat you choose to create you are sure to have fun together.
Here are some of my favourite recipes, including my all-time favourite cupcake and scones recipe!
2. Cooking
If you and your partner aren't really into sweets, don't worry because you can still have the same amount of fun, if not more, cooking a delicious meal! Here you can create multiple dishes to make the perfect dinner. Again, a small trip to the grocery store is the only time you might have to step foot outside. You and your partner can decide how the course of the evening will be prepared: Appetizers? Or just a delicious main entrée? Whatever you decide it is sure to be fun, and even if the food doesn't turn out as planned at least you enjoyed yourselves!
Here are some of my favourite recipes!
3. Working Out
Some couples may not think that this is the best way to spend a weekend, however, doing work-outs together will definitely change your mind. There are so many routines that you can choose from. For a more energetic dancing routine, try a Zumba date. There are plenty of videos on Youtube that can help you find the best Zumba routine – your lover's moves just might surprise you! Yoga is also an option, it's relaxing and soothing. After yoga the two of you will feel energized and happy! Working out together will help you take care of two things at once – spending quality time with your lover and working on your body. It's a win-win!
4. Game Night
They aren't just called board games for no reason. Monopoly? Scrabble? Clue? Maybe a card game; Cards Against Humanity? Uno? Crazy Eights? Plenty of two-player games to choose from! These games take a long time to finish, and may end in an argument, so why not make it interesting? Loser gets to massage the winner? Sounds good to me!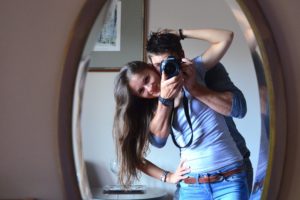 5. Take Funny Photos
Grab your phone and take some crazy photos with each other, or of each other! You can download a photobooth app and add some filters, or just do some weird poses or make some funny faces. There isn't much to it but you two will have lots of laughs and create memories – after all a picture is worth more than a thousand words.
Try Pocketbooth, on the App Store or Google Play.
6. Stargazing
Just head outside! You can easily set out a blanket, maybe bring some binoculars, and that's all there is to it. It's a good time to bond as well as learn something about the universe around you! NASA provides updates that will tell you which constellations will be visible from your area.
RELATED: Better Dating Ideas
7. Karaoke
Crank up the volume on this one, just make sure that the neighbors don't hear! Karaoke works best if you have an actual karaoke machine with a microphone, but if not you don't have to worry! Your computer and a hair-brush will do just fine! Just search up a song, get some lyrics, and sing your hearts out! If you're interested in some more fun just crack open a bottle of vodka, and you will have a night to maybe remember!
8. Netflix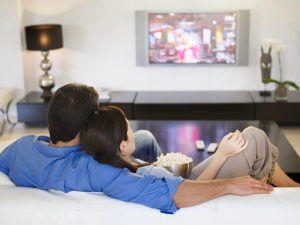 If you're having a boring weekend, and have absolutely no energy to do anything mentioned above, Netflix will always have you covered. With hundreds of movies and shows, there is for sure something that you and your partner will find interesting! You can re-watch an old movie or find a new series to binge, maybe microwave some buttered popcorn and you're all set!
Two shows that my boyfriend and I like to binge watch on Netflix together are Prison Break and Friends. There is always something to enjoy!
Try out any of these fun and effortless ideas to bring some excitement to your weekend! You may both feel closer than ever, and maybe even want to make some of these ideas a weekly tradition!
How do you and your lover make the best out of a boring weekend? Let me know in the comments below.