Celebrating an anniversary with your significant other is one of the most important days of the year, whether it's the first year or the tenth year! You want to do something special with each other, and enjoyable. Sometimes, however, this can be challenging. Not every couple is the same, and you don't always want to do the same thing you've done every year. I recently just celebrated my fourth anniversary with my boyfriend and it took forever to figure something out that we've never done together before. Eventually, we figured it out, but it took awhile… So, to help you out, and for myself in the future, I've created a list of activities that are both fun and romantic for an anniversary!
1. Go Out For Dinner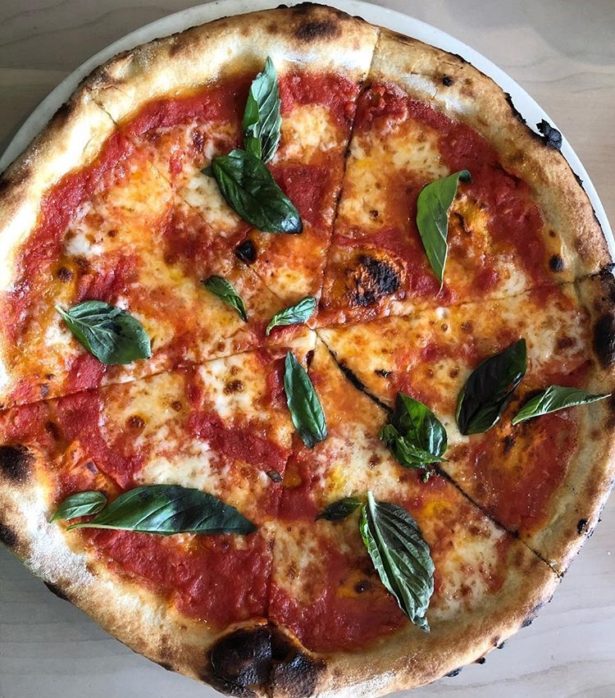 The simplest, yet effective anniversary idea is to go out for dinner. I always go out for dinner for my anniversaries because I think that the possibilities are endless! There are so many different restaurants to go to, each satisfying your taste buds in different ways. You can simply Google restaurants nearby and search from there! Last month for my anniversary I went to this delicious Italian restaurant Figo. If you live near the Greater Toronto Area, I 100% recommend this restaurant, not just for its food but for the lovely staff and beautiful décor.
2. Go On Vacation or Have a Small Getaway at a Nearby Hotel
If you have some money and time to put aside, go on vacation! A few days away in the Caribbean, or across the sea t0 Europe, it's for sure the most romantic thing you can do for your anniversary. If that's too much, don't worry! Book a night or two at a nice hotel and spend the rest of your time site seeing, or just spending some time together!
3. Go on a Road Trip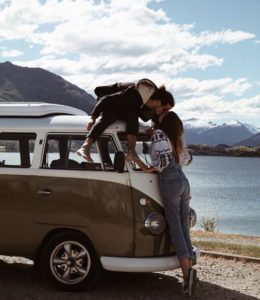 Take a road trip somewhere you've never been together before! This idea can be combined with the last one of booking a hotel room, or you can simply make long day trip together! Pack some snacks or make some sandwiches, and get up nice and early and head down to your destination! If it's warm out take a trip to the beach, you can spend time together while catching some rays.
4. Have a Spa Date
Who doesn't love going to the spa? More importantly, who doesn't love getting pampered with your loved one? Many spa's offer couple's spa packages for a special price, and it's all worth it! Getting massaged together and spoiling yourselves is a fun and relaxing way to spend your anniversary.
5. Head to the Amusement Park
Interested in a day filled with fun, and even more fun to fulfill your adrenaline needs? Head to a theme-park, and pretend to be kids for the day! This is a good time to bond and have loads of fun, whether or not you even like rollercoasters, there are lots of other chill rides! You can even hit the waterpark!
6. Head to the Drive-In or Simply just Netflix and Chill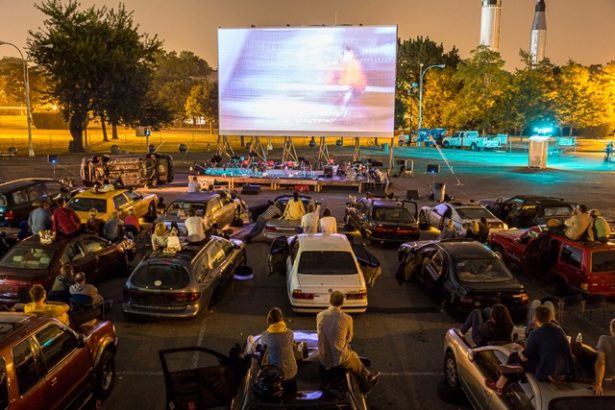 Being a big film enthusiast, I love going to the movies! But sometimes that can get old, especially if you go all the time. So change it up and head to the drive-in! It's the old classic way of the modern day cinema, and tickets are usually cheaper! If there's no drive-in nearby, make it a Netflix night! This is good if you're never home at the same time, so just spend your anniversary on the couch, get some pizza delivered, and binge watch a show or a couple movies!
7. Go on a Boat Ride
If you have a lake or an ocean near you this is one of the most romantic places you can be. Lots of cities offer boat rides specifically for dancing and dining. You can enjoy good food, good music, and watch the sunset together. It's a good place to appreciate your love for each other.
8. See a Concert Together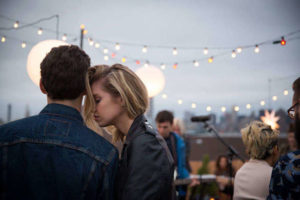 There's just something about listening to live music together; you get a great vibe and feel more in love than ever. Search up live music events in your city, hit the club, or see your favourite artist if possible! Even if the concert doesn't fall on the exact date, grab your tickets and spend the night dancing and singing together!
9. Go on a Romantic Picnic
You don't have to go too far for this, just find a simple park and you've got your spot! Bring along your favourite foods, pack a blanket and maybe a soccer ball or a Frisbee. A picnic is romantic and relaxing.
10. Simply Just Stay Home and Enjoy Your Time Together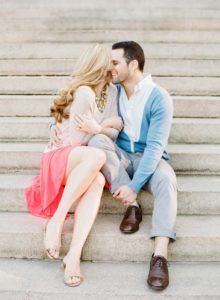 If you're not up for anything I mentioned above, stay home and enjoy your time together!  There's nothing better than just chilling in the comfort of your own home and having some deep talks with each other. Maybe reflect back on all the memories you've made in the past year, and think about all the things you plan on doing in the future together. Love is love, and your anniversary doesn't always have to be extravagant!
These are my ten ideas that I think would be romantic and fun for any couple to do! Whether or not these ideas appeal to you, they're worth a shot! As long as you guys are spending time with each other that's all that matters!
If you have any other ideas, let me know in the comments below!