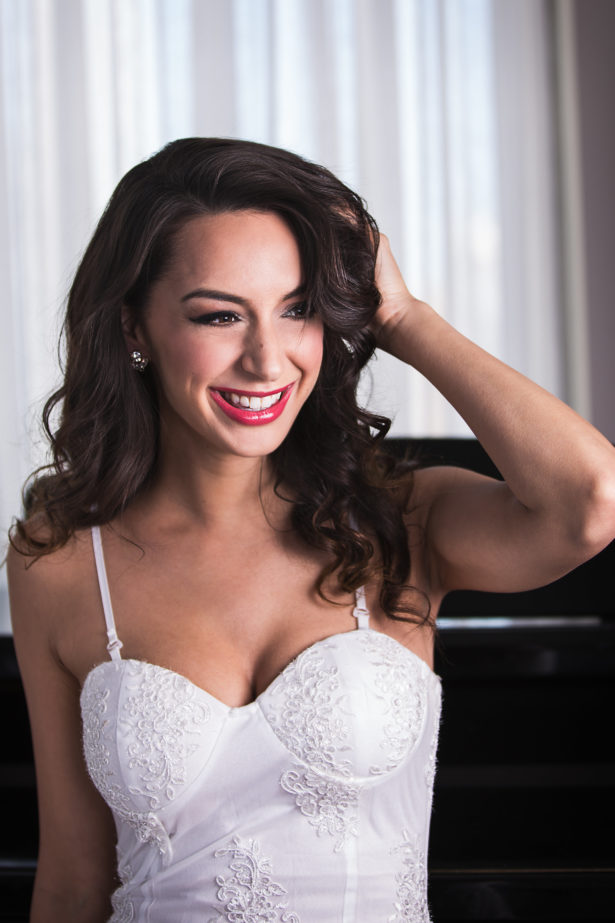 Toronto's Most Eligible Bachelorette Chantel with TSOQ style

Born and raised in Vancouver, B.C., Chantel Elloway is a mix of Eastern European and a fusion of Mediterranean.
As the founder and owner of a public relations and digital communications agency based in Toronto, ON, she believes the world is a canvas for our imagination and that people thrive on enhancing relations, learning new stories and experiencing the magic of the world through human-to-human connection. This belief has enhanced her nature to seek, to understand the unseen and drive her vision to translate inspiration into meaningful engagement and results. Her global pursuit is to unearth the power of the authenticity of a brand and transform clients into brand pillars in the luxury travel, real estate, health & wellness, hospitality, FinTech & lifestyle industries.
Chantel Elloway attended the University of Victoria to take the Public Relations program, while she was working in the Legislative Assembly of British Columbia for the Government Caucus of British Columbia as a communications and legislative aid. It was here, where she gained several years of valuable media relations, interview and video production experience and was also a political speech writer.
Her competitive edge in her industry is that she not only has a degree in public relations, digital marketing and business & commerce, but also an educational background in dental hygiene and real estate. As a life-long learner, her depth of knowledge and experience in various industries has made her a key proponent to work with, where brands from all over the world seek her expertise of on-the-ground implementation programs and business development skills she offers.
As a former model, Chantel has lived in various countries all over the world and has represented brands of all spectrums. Living and learning in exotic countries has not only left Chantel speechless, but rather has turned her into a luxury travel writer, taste-maker, author, broadcast journalist and a Reporter, who has worked with elite organizations and startups with a global vision for success. Her experiences in many sectors, has inspired the driving force and backbone behind her excellence as a communications professional, where she has thrived in strategic partnership integration, business development, investor relations and global impact relations.
When she is not jet-setting the globe, she is a strong believer in empowering women and offers public speaking engagements to inspire young professionals and entrepreneurs alike.
You can follow her blog at: www.ChantelElloway.com or her social channels: @Chantel_Elloway for more.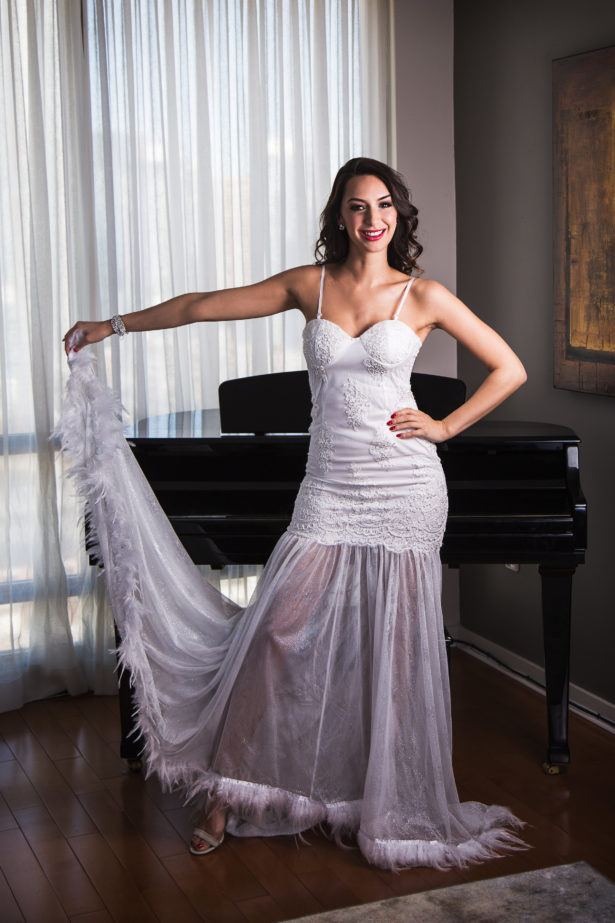 Name: Chantel Elloway
Occupation: International Publicist and Digital Communications
Things I'm passionate about: A constant craving for the exploration of open spaces and the thirst for more knowledge.
My ideal first date would be: doing something that builds a bond. True love isn't found – it's built.
People say that I am: an alpha female who prides herself on her ability to manifest things; a multi-potentialite who has a free-spirited nature; an exotic bird that can't be caged, but must continually soar to new heights; an emblem of positive energy who pushes the limits in the name of truth; and a cosmic rebellion interlaced with magic.
My ideal partner is: an effective communicator, kind, honest, open and committed. He's grinding and thriving in his purpose and doesn't need someone to complete his happiness, but rather add value to it. He is someone who wants to learn about who Chantel was, dream of who she'll become, but love and accept her as she is.
Dating deal breakers: I prefer action over empty words and otherness over selfishness. He must be a wise soul who is comfortable in his own skin; yet, doesn't mind looking like a fool for love – for his dreams – and for the adventure of being alive. He is someone who doesn't look at it as "dating", like it's some kind of gamble. He rather treats the art of love as an investment, one where he values time as the most precious commodity, because once you've lost time, you can never get it back. An investment where even when his standards are met, he doesn't sell out and is in it for the long haul, because love is truly priceless.
I'm not bragging but I: have been trained by a few celebrity chefs, so hopefully you have a little kitchen game too! It's ok… I'm on the same team as you. 😉
A talent that may surprise you: is that I can play the violin, piano, harp, trumpet, recorder and am trained professionally as a vocalist.
My dream vacation would be: Every day. I'm fortunate to have created a lifestyle where every day feels like a vacation, because I am so passionate about what I do. I strive not to consider it "work" but rather my purpose. As a communications professional who specializes in luxury travel, hospitality, health & wellness, finance & tech – I love breathing life into brands!
On weekends you'll find me: Watching sunrises, catching flights, seeking to understand the unseen, whispering positive affirmations to others, asking deeper questions, growing in presence, celebrating solitude, tasting the world through music and cuisine, working on my physical, mental and spiritual health and learning new things. There is nothing more beautiful than self-improvement through reading, mentorship and life-long learning through continuing education.
What I put on my burger: It's about what's inside that counts.
I was most impressed on a date when he: Spoke the same love language. Non-verbal communication, energy and love language can tell stories within a story.
In high school I was: The one who ran for Class President every year.
My guilty indulgence is: Cupcakes. They are so delicious and scrumptious, that I feel they are truly innocent until proven guilty.
In my past life I was: a radical creation of every place I ever ventured – a piece of everyone and everything my heart ever touched.
In my next life I'll be: hopefully re-united with the Creator of this universe.
If my life were a genre of movie it would be: A fantasy, based on a True Story
The actor that should play my life story is: someone who is good at improvisational techniques, is a risk-taker, witty and solution-oriented.
Favourite ice cream flavour: Salted Caramel, Butter Pecan or Dulce de leche
The best thing about Toronto is: that it has an airport that allows me to travel to hundreds of cities around the globe with ease and upon my return, I feel a sense of community, culture and collaboration with the relationships I have established here, that truly make me feel like I am home.
My favourite Toronto hotspot is: one that has WiFi. Kidding! I always look forward to attending sporting events, checking out LIVE shows, food + music festivals, galas, jazz bars, art exhibits, design installations and supporting small businesses thrive by buying and eating local. The beauty of living downtown is that there is always somewhere to go that inspires and something to be grateful for that empowers me to want to do even more.
To relieve stress I: pray and leave it in God's hands. After all, God was, is and always will be my first love.
If I played hooky I'd: use experience as my teacher, adventure as my lover and my eyes as the map of the world. I am born with a heart too big for just one city and a mind too open to skip any opportunity given, that teaches me something new. Your life experiences are only as powerful as your ability to turn them into life lessons.
If I found a genie in a bottle my three wishes would be:
1. For all the children of the world to have the freedom to safely be children.
2. For the world to clear the air and breathe peace and understanding into that hollow.
3. For each and every soul on this earth to know and experience the Agape Love of God through His Son, Jesus Christ. To know Him first as their Creator, second as their Saviour and third, as their friend.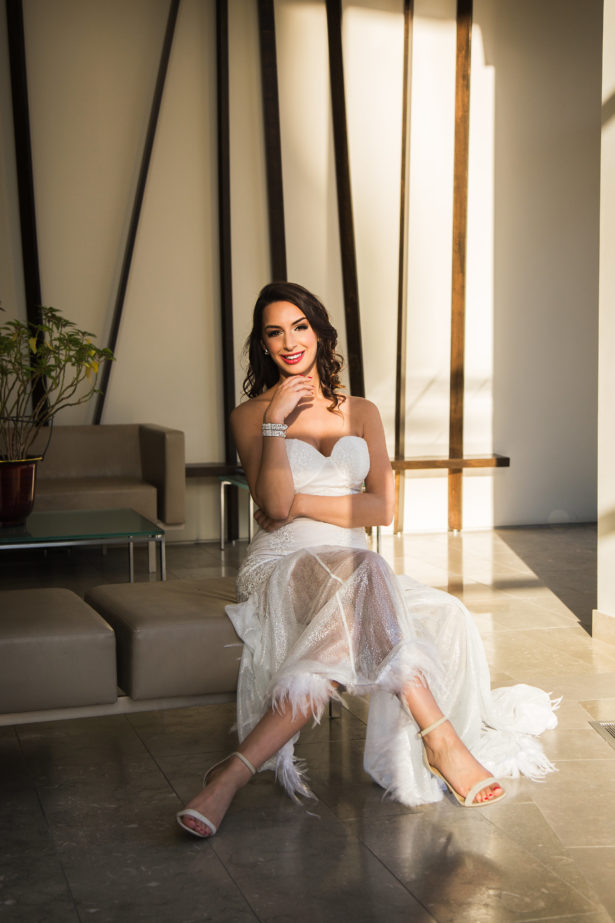 Want to suggest or even be one of "Toronto's Most Eligible Bachelorettes"? Email [email protected] with your suggestion.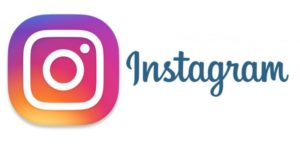 FOLLOW US ON INSTAGRAM TO SEE NEW BACHELORS AND BACHELORETTES AND BEHIND THE SCENES! (@eligiblezinesmosteligible)
Photo credit: Ryan Walters||Aperture Lane Films||@aperturelane
Hair: David Tang||Ysbalance.com||@DavidLovesToStyle
Make up: Lead Makeup Artist: Jennifer Ibana||Senior Artists: Flora Reinhardt Carvalho & Sabrina Khon||www.jibanamua.wixsite.com/jibana||@jibana
Lashes: Josie Moncada ||Luxe Lash Beauty & co||www.luxelashbeauty.com||@lashesbyjosie