We've all seen the promises on TV: "Younger appearing skin in just 14 days" or "Dramatically reverse time with ABC Cream". We see celebrities guaranteeing that the latest and greatest of skin care regimes (that they represent) will remove wrinkles, regaining our youthful appearance once again. But it's confusing. Why should some products work better than others and others not at all?
While most creams really act as moisturizers, many have additional active ingredients that can have a positive effect on the appearance of our skin, according to the Mayo Clinic. They include, but are not limited to:
Retinol. Retinol is a vitamin A compound, the first antioxidant to be widely used in nonprescription wrinkle creams. Antioxidants are substances that neutralize free radicals — unstable oxygen molecules that break down skin cells and cause wrinkles.
Vitamin C. Another potent antioxidant, vitamin C may help protect skin from sun damage. Before and between uses, wrinkle creams containing vitamin C must be stored in a way that protects them from air and sunlight.
Hydroxy acids. Alpha hydroxy acids, beta hydroxy acids (salicylic acid) and poly hydroxy acids are exfoliants — substances that remove the upper layer of old, dead skin and stimulate the growth of smooth, evenly pigmented new skin.
Coenzyme Q10. This ingredient may help reduce fine wrinkles around the eyes and protect the skin from sun damage.
Peptides. This ingredient has been used in products for wound healing, stretch marks and now wrinkles.
Another ingredient that has become more popular in recent years is Hyaluronic Acid (HA). As body collagen diminishes, the appearance of wrinkles become more visible. Maximizing collagen levels can keep skin plump. Hyaluronic acid keeps collagen synthesis up, as well as retaining skin moisture, contributing to the anti-aging benefits to the skin. HA naturally occurs in our skin, fighting free radicals and giving skin a youthful appearance, but over time we produce less and less of it. The only way to restore it has been through injections, (think fillers) because the intact hyaluronic acid molecule is too large to be absorbed by the skin. While some creams have used a process referred to as depolymerization to reduce the size of the acid molecules, they have limited potential for replenishing and do not effectively permeate the skin. That is until recently.

After seven years of research and development the Institute for Nano-technology and Advanced Materials (BINA) at Bar-IIan University has developed a scientifically proven micronization process for the ultimate absorption of HA molecules. Once absorbed, micronized HA molecules bind with 1,000 times their weight in water, and act as an inflated cushion, supporting tissue structures that have lost volume, restoring youthful skin.

The resulting proprietary product is Prophecy Cream. Prophecy Cream is applied to dry, clean skin in the morning and the evening — targeting problem areas by allowing the cream to sit on those areas for 30 seconds before rubbing in excess cream. Consistent application of Prophecy Cream results in firmer, smoother, more radiant skin with less wrinkles and better elasticity thanks to the cream's moisture-retaining and anti-oxidant properties. Results are often noticed after one use.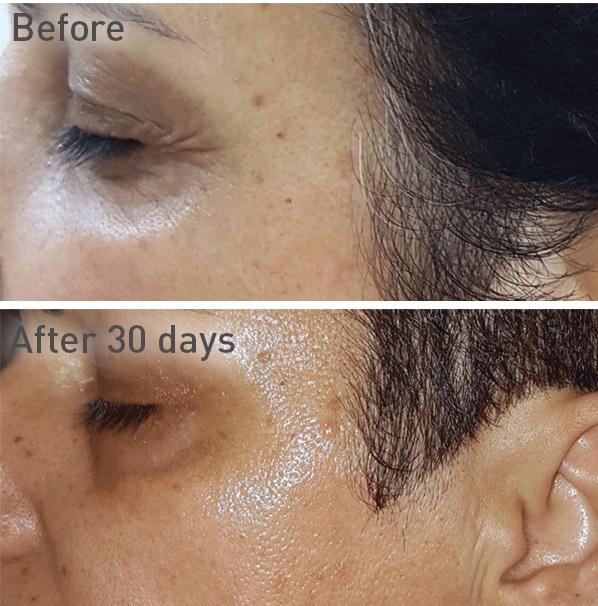 So are "miracle creams" really a miracle? Apparently some are showing miraculous results. With developments like the micronization of Hyaluronic Acid molecules to provide us with younger looking and healthier skin, there is no telling where the research will take us next. The desire to our best and resist the fight with aging will always be a theme and no doubt, science will not disappoint with yet another miracle.