Looking for your next delicious beach read? If you're on the hunt for exciting summer reading, you've come to the right place. This August, it's time to put the "lit" in "literary." Because some of the most memorable summer days involve embracing your inner book worm…
1. It's Not Like It's A Secret, Misa Sugiura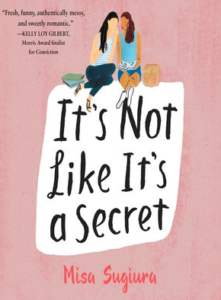 The Young Adult genre isn't just for teens anymore. If you're young at heart, you'll enjoy Sugiura's gripping story about teenage girls falling in love. Set in California, It's Not Like It's A Secret follows two young women of colour as they navigate their queer identities, reckoning with what it means to come out of the closet. A book about love, lust, family, and popularity, this work of Young Adult fiction is pretty much impossible to put down. Make sure to keep a box of tissues handy while enjoying this delicious summer read, because you'll need them.
2. The Favorite Sister, Jen Knoll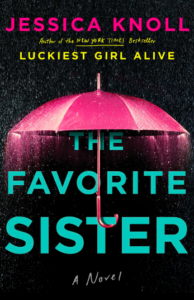 The author of the 2015 smash The Luckiest Girl Alive is back with her second novel, a thriller about the behind-the-scenes machinations of a hit reality TV show. The Favorite Sister reads like Real Housewives of New York meets Gone Girl, which makes for one hell of a while ride. An intersectional feminist, Knoll's sophomore effort deftly tackles everything from fat-shaming to casual racism, all while crafting a suspenseful novel that's sure to have you on the edge of your seat. It's the perfect smart but scintillating novel to take to the beach. Knoll's book is the epitome of sexy summer reading.
3. Ayesha At Last, Uzma Jalaluddin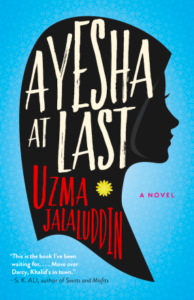 Nerdy book girls, rejoice! This modern retelling of Pride and Prejudice is basically a religious experience for Austen fans. Set in a Muslim community in Toronto's Scarborough, Ayesha At Last tells the story of the titular Ayesha, a modern-day version of Elizabeth Bennett. Ayesha is a feisty poetess, who hates, but maybe also loves, her handsome neighbour, Khalid. And because it's an adaptation of a Jane Austen novel, hijinks obviously ensue. This is the novel your book club has waiting to read.
4. The Frozen Dead, Bernard Minier
If you can't afford the sexy French summer vacation you were dreaming of, have no fear. Bernard Minier's creepy novel will likely cure your desire to visit France ever again. The novel was such a runaway hit, The Frozen Dead was recently adapted by Netflix. Set in a small town in the Pyrenees, the action starts when the locals discover the corpse of a headless horse. The plot becomes even more disturbing when human remains are discovered soon after. Can Martin Servaz, the cop brought in from Toulouse, solve this mystery before more damage is done? This is a spoiler-free zone, so you'll have to read the book to find out…