Two weeks ago, I signed up for Pinto, a new nutrition-tracking app, for the purposes of writing this review. As a woman in her mid-twenties, conscious of her health but not really doing anything about it, I figured a tracking app would be the best thing to help me get started on a journey towards taking better care of myself.
Pinto is a new nutrition app that promises to make it simpler to track your diet, and meet your goals, whatever those might be. Upon signing in, users are asked to create a profile that focuses on their specific nutritional objectives. Several profiles are offered, from Ketogenic to Vegan. I choose Healthy Eating, a general guide to balanced eating. This choice promotes nutrient-dense foods, and tries to get you to minimize extra salts, sugars and saturated fats. You can customize your own profile, but I honestly am not sure I know enough about my needs to do that.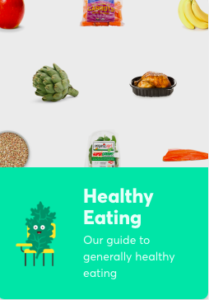 Immediately, Pinto had great visual appeal for me. The layout is easy and pleasant to look at. I also appreciated the option to treat the app somewhat like a food diary, taking photos of my meals and snacks and saving them into the app. I also like that I can save meals that I eat frequently, something that comes in handy when I want to log my breakfast on my way out the door.
The best part of the app, however, is the colour coding. Pinto codes each of the foods you eat according to whether it fits your profile. Blue is ideal, green is okay, yellow is something to eat in moderation, and red is not a great fit for your eating aims.
In addition, Pinto keeps a handy database that allows you to scan a food item's barcodes in order to immediately get its nutritional facts. This feature sounds amazing, but if most of the food you eat is home-cooked, then like me, you might find the database a little less useful than it's billed to be. Those database limitations meant that, on many days, I found Pinto frustrating, not knowing whether or not I cooked precisely 2 cups of a given ingredient into a dish. Apparently, Pinto isn't in love with culinary improvisation.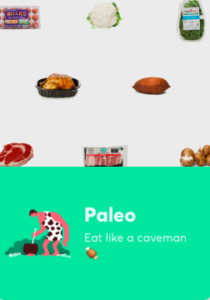 Overall, I found that, like most diet and exercise activities, the most difficult thing about Pinto was remembering to do it. I actively had to remind myself to track each meal. To that end, I found setting alarms on my phone to be helpful. However, by the time I eventually got used to tracking my eating habits, I wondered about its utility as a weight-loss tool. While I chose the "maintain weight" option, Pinto does offer an option to track nutrients with a goal of losing a certain number of pounds per week. In those instances, the function of being able to switch from tracking macro nutritional facts like fats and salts, to tracking more particular functions, might come in handy – if you can remember to use the app faithfully.
The visual nature of Pinto, and the ability to choose a pre-set profile in which to fine tune my goals, made it significantly more approachable than all the other nutrition apps on the market. I'm generally uninterested in calorie counts, so the colour-coding helped me stay on track without feeling incredibly overwhelmed. For me, this makes Pinto far and away a better choice than other nutrition apps I've encountered. It may not solve any of my qualms about the predatory diet industry that make us want these apps in the first place, but knowing I the had control not just to be granular in my nutrition, but to zoom out and take it a little easier on myself was reassuring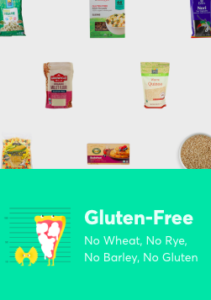 Using its own scale, I'm coding Pinto green: it's good for keeping track of your diet, and its user-friendly interface makes reaching your goals easier.