Summer can be one of the toughest times to be single.  There's nothing worse than looking at Instagram or Facebook and seeing your married/couple friends off on vacation in the South of France or spending the weekend at a BBQ in the Hamptons while you stare longingly at your dog in your cramped apartment wishing your fire escape could morph into the Caribbean Sea or a gondola in Venice. If you haven't met Mr. or Ms. Right by Memorial Day Weekend how can you salvage your summer? Dr. Sanam Hafeez is an NYC Neuropsychologist who also happens to be a single mom of two boys.  This is no trivial matter. Loneliness can literally be a killer! It can lead to depression, substance abuse, suicidal thoughts, and other destructive behaviors. Here she shares some ideas to socialize without a significant other during the dog days of summer. 
Take A Daycation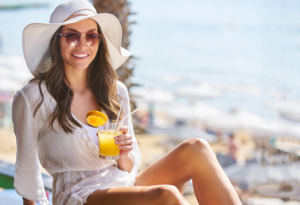 There is something called www.resortpass.com. While this is not yet available in every city, it does allow people to book day passes at luxury hotels and use their beach, pool, spa, and amenity facilities in some cases for as little as $25.00 per day!  Hotels such as Kimpton, W, Westin, Hyatt, Ritz Carlton, St. Regis and many others offer this. Not only does soaking up Vitamin D makes us feel good, who knows, your lounge mate could turn into an evening date!
Try a Meet Up
Meetup is about connecting people with something in common. From activities you love and hobbies you want to try, to ways you identify yourself and who you want to be, a Meetup group is a community. A community of people who come together because they care about the same thing. Mountain climbers, first-time parents, aspiring kite surfers, chefs, coders… you name it, there's a good chance there's a Meetup group for it.  You can join online or through the app and find a Meet Up group that fits your exact interest.
Don't Let Being Single Ground You or De-Rail Your Travel
Let's face it, unless you are an extraordinarily confident and independent person, it can be unsettling to travel solo to a foreign country and eat meals alone and wander around with nobody to converse with. This need not be the case! There are many travel groups that build their business around single travelers who are more mature than Club Med. One such company is www.singlestravelintl.com.  Their vacations run the gamut from weekends, cruises, adventure travel, and international travel. And they are just one of many companies who do this.
For the Single Person in Recovery From Drugs or Alcohol
Very often, "Singles Vacations" can mean party time and this can be challenging for those in recovery.  There are hundreds of thousands of people who fall into this category, and that's why sober vacations exist. https://sobervacations.com is one company that has been around since 1987, however, numerous others exist.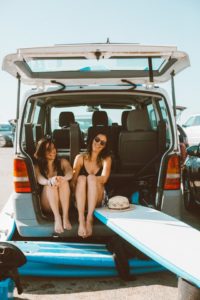 Summer Camp for Adults
If you were lucky enough to go to summer camp as a kid, doesn't that bring back great memories of campfires and roasting smores? You can recreate that experience in a co-ed environment! Adult summer camps are a "thing" and they are popping up all over the country. www.campbonfire.com is an example where the activities are so varied and sundry from rock climbing, pool parties, Thai massage, kickball, survival skills, or doing nothing at all!
Volunteer
What do you like? Pets? Art? Kids? Try any place where they can be found, like a shelter, museum or hospital. It really gives you a boost to give unconditionally.
Find an Extra Job Doing Something You Really Enjoy
Only do so if it won't add unwanted stress to your life.  Look up freelance opportunities in your area doing what you're skilled at. The extra income will make you feel better and give you more cash to spoil yourself.
Swap Your Home/Apt With a Friend Temporarily
It beats the cost of a hotel and can certainly get you out of a rut and in front of new people! Perhaps, you're a woman living in New York and are not feeling it with the men in the big apple. Maybe you have a friend in LA  you can swap homes with to see how you vibe with the pace and the people on the west coast. It gives you a chance to feel things out without making a long-term commitment.
"The bottom line," says Dr. Hafeez, "is that with some well thought out planning, you need not be single and lonely during the summer months. You can fill your time with people, sun, fun, adventures, new cultures, and in the process of doing so, you just might find "the one."
 *** Please note Dr. Hafeez is not compensated by any of the companies mentioned in this release nor is she affiliated with them. Please use them at your own discretion.