Can you measure love? Probably not. But you can measure the cost of Valentine's Day and the lift it provides the economy. In 2019, consumers spent $20.7 billion on Valentine's Day, an increase of $1.5 million over 2018. Odds are this trend will continue in 2020.
According to the National Retail Federation (NRF), fewer people are celebrating the holiday, but those who do are spending more. In 2009, 72% of adults 18-34 and 65% of those 35-54 said they planned to mark the day. In 2019, a little more than half of the younger group has such plans.

The reasons are as much economic as they are emotional. A 2017 NRF poll reported that many consider Valentine's Day overly commercial; others are not in a relationship and still others simply aren't interested. The aging population is also a factor as the older people get, the less romantic they seem to be.
Dr. Youngsoo Choi, associate professor and associate dean at Niagara University's College of Hospitality & Tourism Management, says the top five 2019 Valentine's Day purchases ranged from candy to jewelry. According to the NRF survey, the most common expenditure is on sweets (given by 52% of the respondents), accounting for $1.8 billion, while $3.9 billion is spent on jewelry (18%). Falling below sweets but above jewelry is an evening out (restaurant or hotel) at 34%, accounting for $3.5 billion.
Dr. Choi also notes that Valentine's Day is not all about chocolate, flowers or dining because people have different ideas. Being that February 14th falls on a Friday this year, many deals offered by the airlines, hotels and online travel agencies (e.g. Expedia) are sold out. He reports that hotel room rates on Valentine's Day generally rise 25% because most reservations are not made far enough in advance. He notes it's not too late to find a flight, hotel or package (flight+hotel) for a romantic getaway.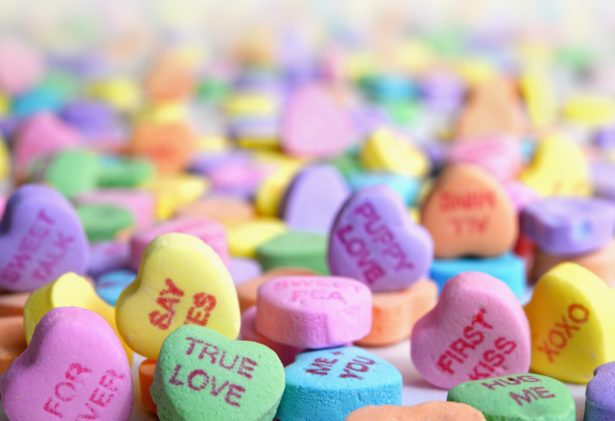 Niagara economics professor Tenpao Lee, Ph.D., said the high spending numbers provide a great boost for consumer confidence, an economic indicator measuring how consumers feel about the overall state of the economy and their personal financial situations. "In addition to this, globalization and the internet have made Valentine's Day an international event. As the global economy continues to grow more people will celebrate Valentine's Day," said Dr. Lee. "When consumer confidence is high, people feel comfortable parting with their hard-earned money to buy gifts for their loved ones," said Dr. Lee. "That's good for the economy. It fuels more spending and success for retailers and producers of goods and services." Dr. Lee notes Valentine's Day is second only to Black Friday as biggest U.S. shopping day.
Another group, the National Retail Association (NRA), notes that e-commerce is booming for Valentine's Day. In 2018, 29% of shoppers bought online, a 2% increase over the previous year. Offers.com, an online retailer, says the average person will spend $58 on Valentine's Day this year, up 5% from 2019. Only 4% will spend more than $250 with the biggest spenders being those who are engaged to be married.
Surveys say men spend more than women. In fact, data shows that unmarried men ages 25-34, are at the top of the list, a departure from most shopping trends. 62% of men planned to give gifts vs. only 45% of women in 2019. The gender gap may be credited to income. In 2018, those making $50,000 a year or more, spent $169.32 versus $109.14 per person for persons making less than $50,000.
Finally, spending for pets has increased. Pets are slightly more likely to receive gifts this year than parents and siblings of buyers. Luckily, pets are generally not disappointed with their gifts and have a very low return rate.